Power Tool Accessories


Klein Tools offers a line of Multi-Bit Drivers, Hollow-Shaft Nut Drivers, Power Driver Bits and Conduit Reamers available as accessories for power tools. All the same functionality, quality and performance you expect from Klein plus impact rated for the most aggressive power tools.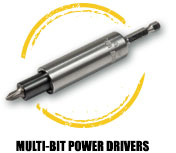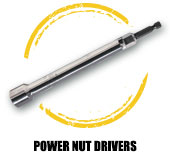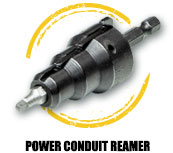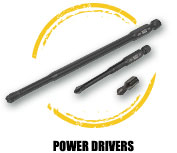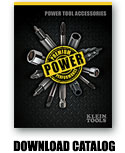 Both Klein Multi-Bit Power Drivers combine multiple screwdriver and nut driver functions in one power tool adapter. The solid body with 1/4" hex quick connect easily attaches to any power drill. These power drivers are designed and constructed to withstand the high RPMs and force of even the most aggressive impact driver.
The Klein Multi-Bit Power Drivers allow you to quickly change between functions. No more wasting time and money, searching for different accessories in your tool bag. Everything you need is in the chuck of the drill at all times.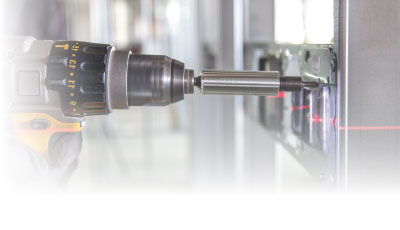 Available in several sizes, these hollow shaft magnetic nut drivers are designed for long bolts, studs or threaded rod jobs. The magnetic head holds nuts and bolts to aid in hard to reach installations. The wrench assist end is designed for high torque loosening found in many jobs.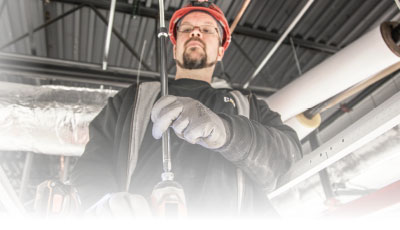 Reams conduit and installs fittings in a fraction of the time. Designed to fit into power drill chucks and quick release adapters, the power conduit reamer reduces time and wrist fatigue on projects with large quantities of conduit runs.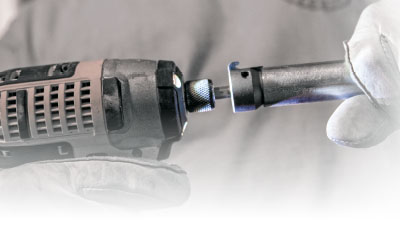 Klein Power Driver Bits are manufactured in the U.S.A. to ensure proper fit in every application. Each driver bit is precision machined, heat treated and finished to the gold standards Klein Tools puts into every screwdriver blade.The proprietary processes create the longest life power driver bit in the industry. Tight fitting tips reduce wear and deliver the premium performance you, and the generations before you, expect from a Klein.