A Tradesperson's Crucial Role in Summer Safety
Surf's up! It's officially summer in the Northern Hemisphere, which means longer, sunnier days and much more time spent near the water. What does summer mean to you – maybe backyard barbecues, fireworks and festivals, beach days and other seasonal festivities? That's all fun and games but, for most tradespeople, summer remains a time to ensure public safety, just as they do year-round, working day in and day out to prevent hazards.
When vacationers swarm their lake houses, revving up boat engines and diving into area pools, marine electricians, pool and spa service professionals and other tradespeople get to work powering this summer's passions. Because any circumstance that mixes electricity and water draws an area of concern, we're highlighting the crucial role these jobs play in summer safety.
From lighting up your evening swims, to helping drive your motors across the pond,
tradespeople help power all of your summer festivities.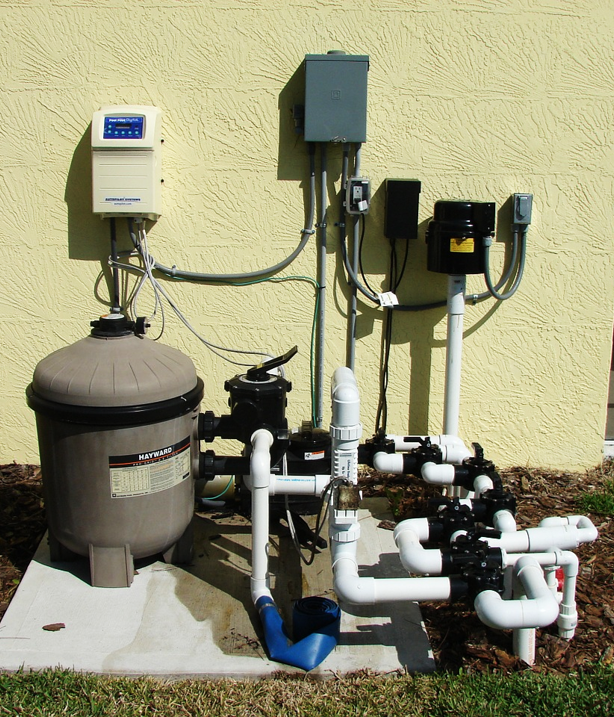 Regular upkeep of a residential pool is manageable for most homeowners, but no matter how skilled, a professional should always be called for wiring issues and other electrical faults. Complicated filtration systems aren't the easiest DIY project. Between maintaining water circulation, internal lighting and/or heating, there can be a large risk of electrical shock if the proper procedures are not followed.
Potential hazards don't just exist in swimming pools, there are also reasons to be cautious around hot tubs and spas, aboard boats or in the surrounding waters. If something seems off, don't hesitate to call a professional to take a look. Their years of training and certification are to do just that, ensuring that all local and national safety standards are met on- and off-shore.
Summer Safety Tips
Yes, tradespeople do everything they can to protect the public, but it's just as important for all of us to look out for each other, taking any necessary precautions before participating in any water sports this season, including:
Avoid swimming during thunderstorms;
Do not enter the water around areas where boats are launching or loading, which can unknowingly carry electricity;
Never handle electrical devices when wet – either from water activities or perspiration;
Store all electrical devices and cords at least 10 feet away from any water sources; and
Keep outdoor receptacles covered and dry
Thank you for joining Klein Tools in recognizing the role tradespeople play in our everyday, summer celebrations. Here's to a happy and safe summer for all!
Does your workload change along with the seasons? Share your upcoming summer projects with us on social media.