Mar. 2, 2023 (Lincolnshire, Ill.) – Klein Tools (www.kleintools.com), for professionals since 1857, introduces the Wide Range Transmission Grip, specially designed to securely pull ACSR, AAAC and bare copper cables.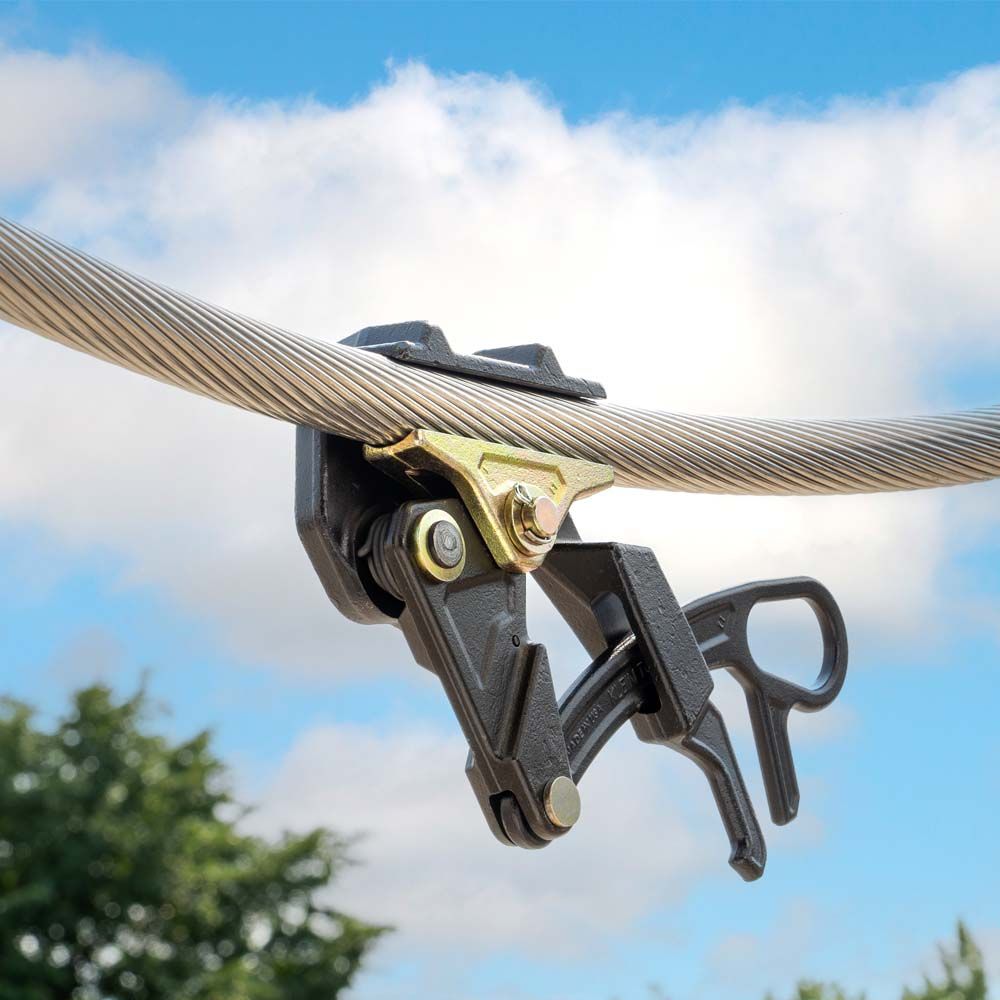 Wide Range Transmission Grip (Cat. No. 16499)
Grip pull ACSR, AAC and Bare Copper cables
Fine tooth geometry provides greater grip strength
One-handed design makes installation easier
Large opening in the handle accommodates a wide variety of hooks on hoists, winches and tackle blocks
Spring closes grip on cable to hold the initial position
Patent pending design
"Klein Tools is continuing to expand our offering of parallel jaw grips with the new Wide Range Transmission Grip," says Alan Weir, product manager at Klein Tools. "This new Transmission Grip holds a wide range of cable and pulls 336 MCM to 1351 MCM with One Handed Grip Action. It has a maximum safe load of 12,000 pounds." 
For more information, visit www.kleintools.com/new-products or search for #NewKleins on social media.
About Klein Tools
Since 1857 Klein Tools, a family-owned and operated company, has been designing, developing and manufacturing premium-quality, professional-grade hand tools. The majority of Klein tools are manufactured in plants throughout the United States and are the No. 1 choice among professional electricians and other tradespeople. For more information, visit www.kleintools.com.
Klein is a registered trademark of Klein Tools, Inc.