Sep. 8, 2020 (Lincolnshire, Ill.) – Klein Tools (www.kleintools.com), for professionals since 1857, expands the Scout® Pro 3 line of testers with the addition of a new tester that includes Power over Ethernet (PoE) functionality. This versatile tester is available in two different kits, each with remote options to fit users' needs.
Test voice (RJ11/12), data (RJ45) and video (coax F-connector) cables
Measure cable length (up to 2,000 feet)
Backlit LCD screen displays cable length, wiremap, cable ID and test results
Detect, identify and test Power over Ethernet (PoE)
Test for Open fault, Short fault, Miswire or Split-Pair faults
Tone cables, wire pairs and individual conductor wires with 5 tone cadence selections (requires analog probe Cat. No. VDV500-123; sold separately)
Hub Blink mode to identify port location on a hub or a switch
Remote options include up to 12 Test + Map remotes and up to 18 locator remotes
All kits include a Self-Storing Test + Map Remote
Include voltage warning, shield detection, auto power-off and low battery indicator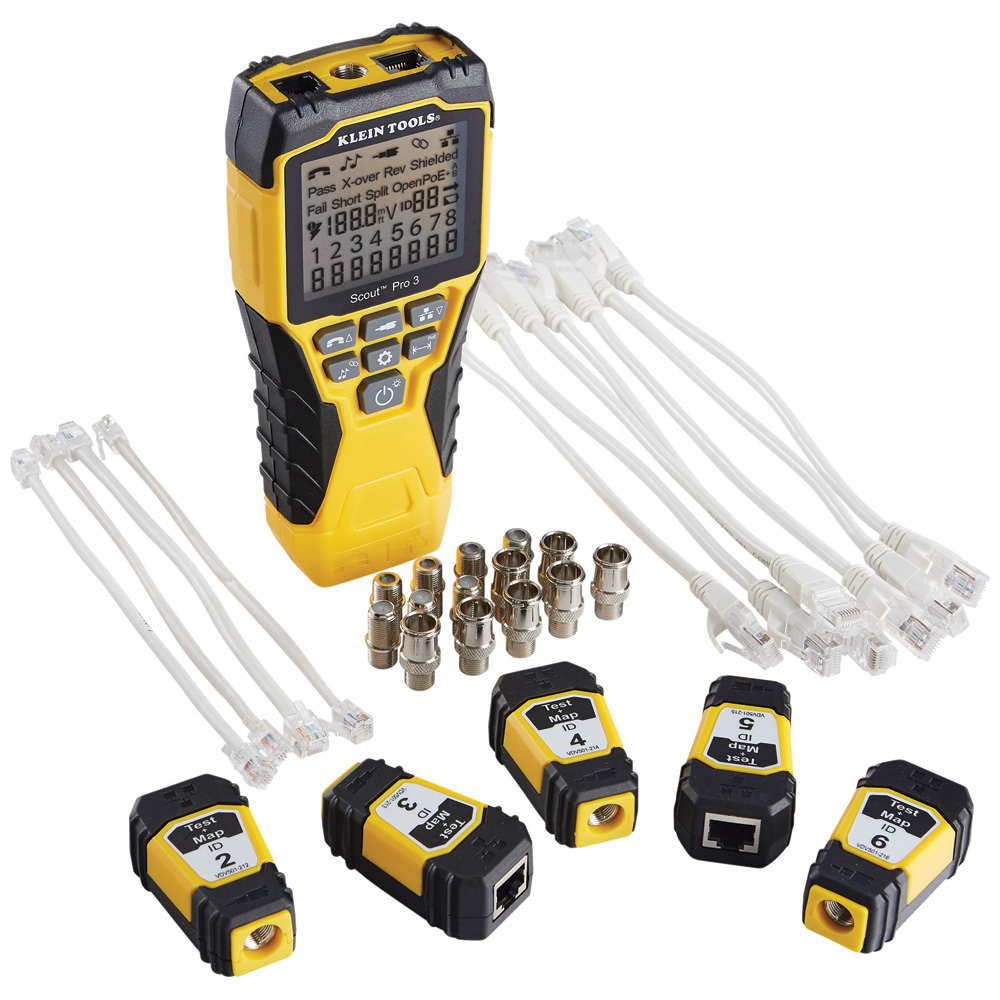 "Klein Tools' new Scout Pro 3 Tester kits are designed to make sure professionals have everything they need to test VDV cables," said Karen Alpan, product manager at Klein Tools. "This new generation of testers features larger, backlit displays, simplified user interface and a rugged design. There are three kit options to fit the needs of the user, as well as remote expansion options. Paired with the addition of Power over Ethernet testing, the new kits are ideal for any professional in the VDV field."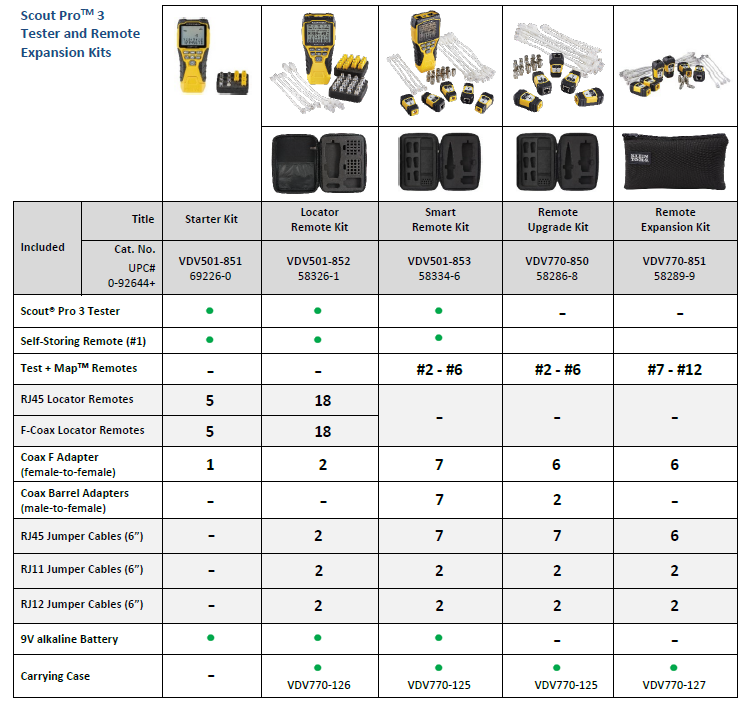 For more information, visit www.kleintools.com/new-products or search for #NewKleins on social media.
About Klein Tools
Since 1857 Klein Tools, a family-owned and operated company, has been designing, developing and manufacturing premium-quality, professional-grade hand tools. The majority of Klein tools are manufactured in plants throughout the United States and are the No. 1 choice among professional electricians and other tradespeople. For more information, visit www.kleintools.com.
Klein is a registered trademark of Klein Tools, Inc.