Jan. 12, 2023 (Lincolnshire, Ill.) – Klein Tools (www.kleintools.com), for professionals since 1857, introduces Winter Thermal Gloves, constructed with Thinsulate™ lining and stretch knit fabric to give your hands warmth and flexibility throughout the winter months.
Winter Thermal Gloves (Cat. Nos. 60618; 60619; 60620; 60621)
Winter gloves constructed with Thinsulate™ lining for protection and warmth in cold weather
Helps hands stay dry and warm with the water-resistant liner
Maintain dexterity with the synthetic leather palm
Stretch knit fabric for flexibility through knuckles and fingers
EVA foam padding on palm for added comfort while working
Hook and loop wrist closure helps keep cold air out while maintain heat to keep your hands warm
Thinsulate™ is a trademark of 3M
Machine washable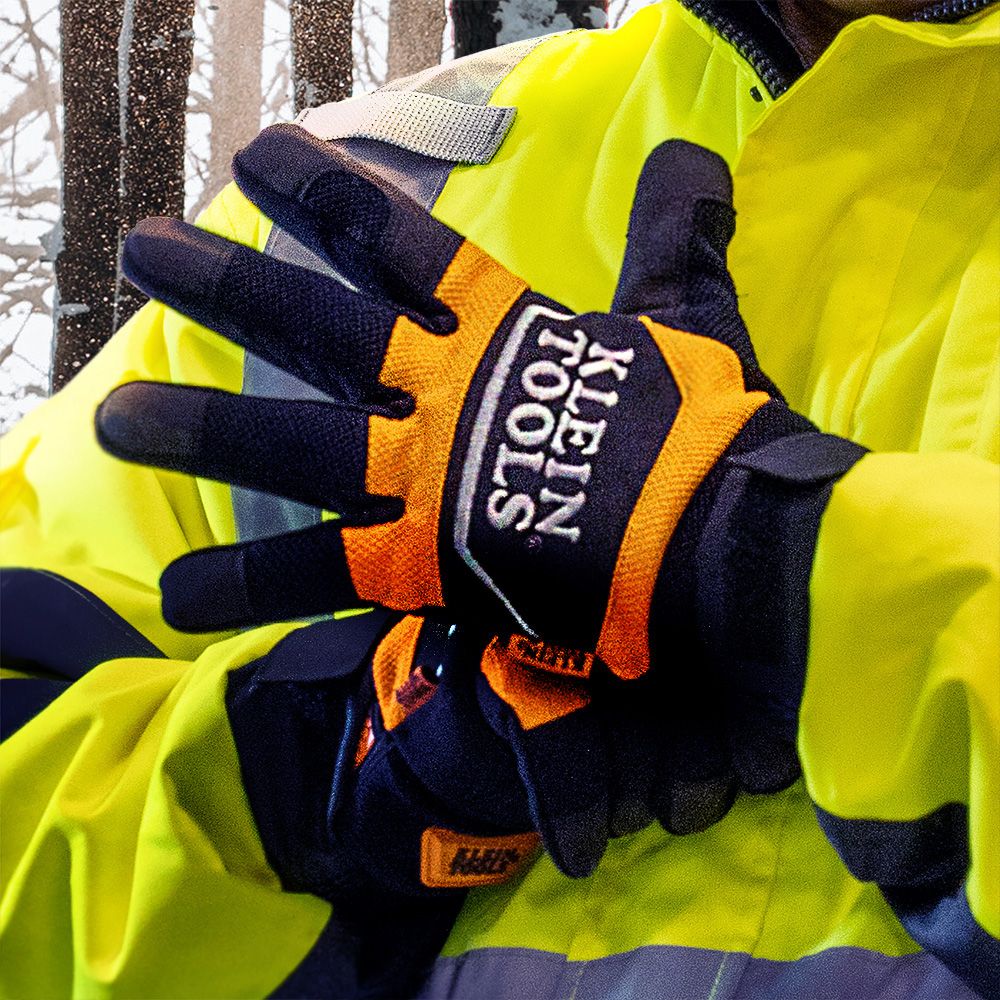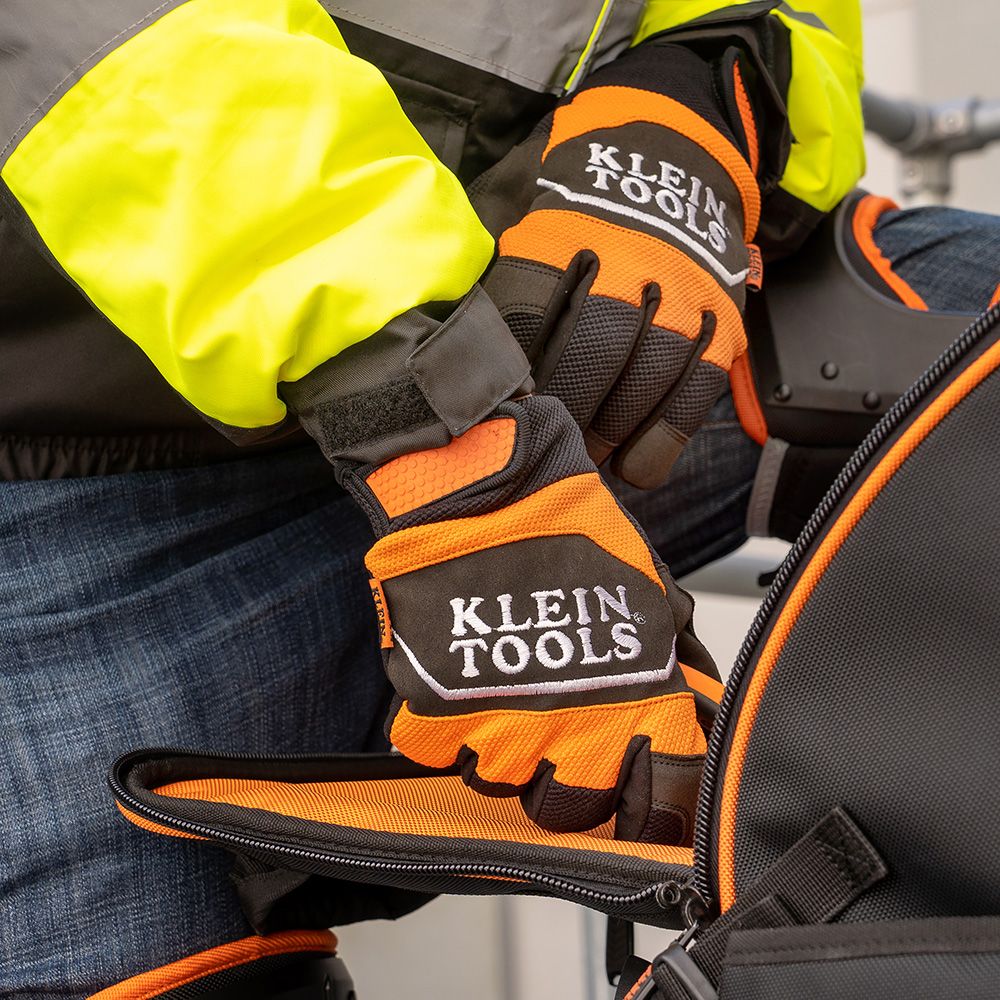 "As temperatures drop throughout the winter, keeping your hands warm is a necessity on the jobsite," says Kelly Baten, associate product manager at Klein Tools. "Klein Tools' new Winter Thermal Gloves feature a Thinsulate™ lining to keep hands warm and dry, as well as a synthetic leather palm that assists in maintaining dexterity and flexibility, as to not slow down your work."
For more information, visit www.kleintools.com/new-products or search for #NewKleins on social media.
About Klein Tools
Since 1857 Klein Tools, a family-owned and operated company, has been designing, developing and manufacturing premium-quality, professional-grade hand tools. The majority of Klein tools are manufactured in plants throughout the United States and are the No. 1 choice among professional electricians and other tradespeople. For more information, visit www.kleintools.com.
Klein is a registered trademark of Klein Tools, Inc.