October 19, 2023 (Lincolnshire, Ill.) – Klein Tools (www.kleintools.com), for professionals since 1857, introduces new J Hooks, providing an easy to install, non-continuous cable support for routing all types of low voltage cables. 
J Hooks (Cat. Nos. 450-500 & 450-510)
Unique, two-piece latch-able system fully encloses cables
Perfect for extension cords, conduit, coaxial, fiber and Ethernet cables
Plastic with smooth rounded edges designed to avoid damage to cable jackets
Lockable latch secured cables during pulls
Map wires to check pin-to-pin connections
Pilot pins on the side help center screws for mounting
Includes 6 J-Hooks and screws for mounting
Easy to install
Plenum rated for us in air-handling spaces
Image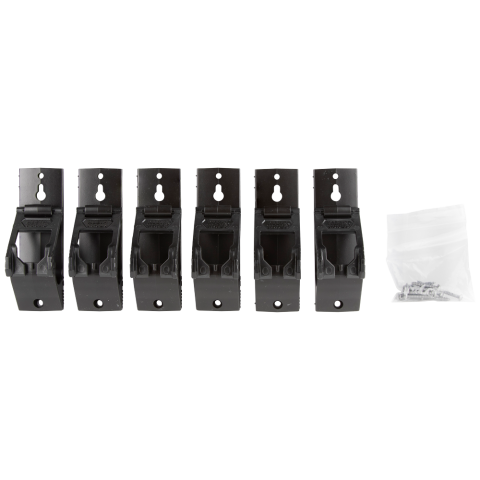 "The engineers at Klein Tools are always looking to design solutions that are not only practical but also easy to use," says Elvin Bautista product manager at Klein Tools. "With our new J Hooks, available in both 1- and 2-Inch sizes, users now have a great alternative to metal hooks that are quick and easy to install. The hooks have smooth rounded edges to allow cables to traverse without damage to cable jackets, and the lockable latch secures cables during pulls."  
For more information, visit www.kleintools.com/new-products or search for #NewKleins on social media.
About Klein Tools
Known by trade professionals worldwide as a premier manufacturer of hand tools, Klein Tools is a family-owned and operated company. Since 1857, Klein Tools has prided itself on designing, developing and manufacturing a wide variety of best-in-class, precision Made in the USA products including pliers, wire strippers, screwdrivers, cutting, crimping tools, and more. Klein Tools remains the number one choice among electricians, ironworkers, HVAC Technicians, and other trade professionals. For more information, visit www.kleintools.com
Klein is a registered trademark of Klein Tools, Inc.