Demolition Drivers and Illuminated Fish Rod Tips Prevail In Their Respective Categories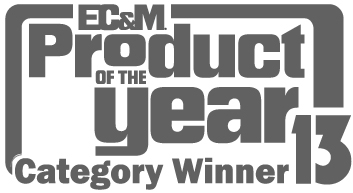 April 8, 2013 (Lincolnshire, IL) – Klein Tools, (http://www.kleintools.com) for professionals since 1857, announce two of its products, Demolition Drivers (in the hand tool category) and Illuminated Fish Rod Tips (in the tool accessory category) won Electrical, Construction & Maintenance's 2013 Product of the Year awards.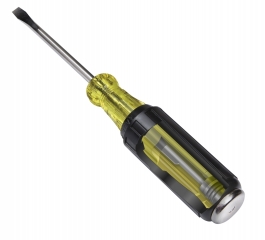 A panel of 12 judges — including electrical professionals representing the design/engineering, contracting, and facilities/maintenance industries selected by the EC&M editorial staff from a pool of the magazine's readers — reviewed and voted on 160 entries in 47 categories, and determined Klein Tools to be the top in each of these two categories. In April these products will go on to compete for the 2013 Platinum, Gold, and Silver awards, which will be announced in the July issue of EC&M.
Klein Tools' demolition screwdrivers were designed to take and deliver a beating. Engineered, manufactured and tested for prying and chiseling, the unique screwdriver design transfers impact force directly to the work surface. A plated metal strike cap protects the handle from hammer blows. Made in the USA, these slotted drivers are available in 4" (602-4DD) and 7" (602-7DD) blade lengths and ¼" and 5/16" tip sizes.
"Every professional tradesperson has one or two screwdrivers that get frequent hits from a hammer," states Jon Ginsberg, product manager. "The signs of beaten or chipped handles is all the evidence needed. With Klein demolition drivers, end users get the superior screwdriver standards demanded by professionals with the construction engineered to take the high abuse often necessary on the job site".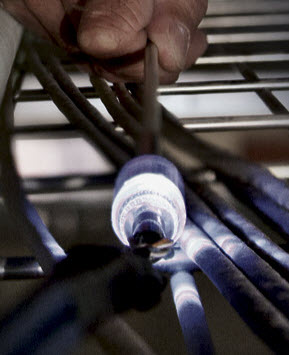 The Illuminated Fish Rod Tips have a bright white, omni‐directional light that illuminates when fishing above ceilings, in attics, through walls, in crawl spaces and under raised floors. The hook or bullet nose attachments (sold separately) fit smoothly into the threaded top and the ends are tapered for easier pushing and pulling. The tips fit drilled holes as small as 5/8" and are compatible with 1/4", 3/16" and 5/32" diameter rods.
"Klein Tools is constantly trying to find innovative ways to help the electrician," states Marina Wolk, product manager. "We are always looking for ways to make the tradesman's job easier, faster and safer. This award validates our efforts."
# # #
Klein Tools is a registered trademark of Klein Tools, Inc.
About Klein Tools: Since 1857 Klein Tools, a family-owned and operated company, has been designing, developing and manufacturing premium-quality, professional-grade hand tools. The majority of Klein tools are manufactured in seven plants throughout the United States and are the number one choice among professional electricians and other tradespeople. For more information, visit www.kleintools.com.