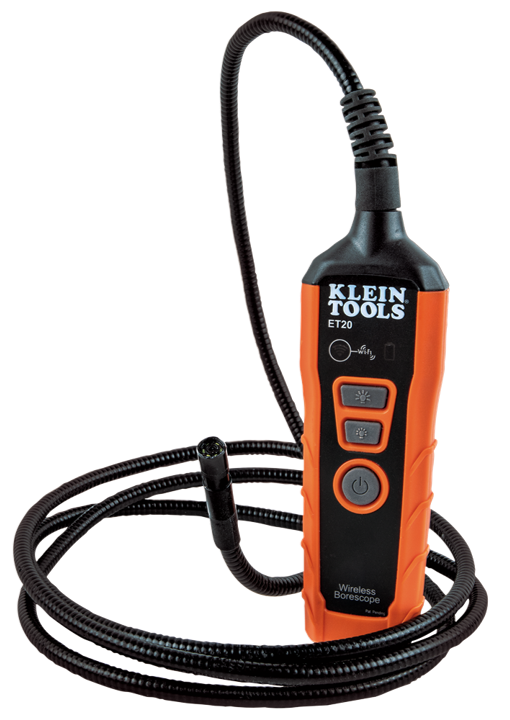 April 25, 2019 (Lincolnshire, Ill.) – Klein Tools (www.kleintools.com), for professionals since 1857, introduces the WiFi Borescope, which enables professionals to easily display, save and share jobsite images and videos through a mobile app compatible with Android® or iPhone® devices. Klein's new WiFi Borescope helps professionals save time spent reporting camera output by transforming compatible smartphones to smart tools for use across all jobsites.
WiFi Borescope (Cat. No. ET20)
Transmits and displays images and video directly to compatible smartphones up to 30 feet (9m) away
9 mm camera has six on-board, adjustable LED lights and outputs high-quality 640 x 480 images
6-foot (1.8m) IP67 waterproof camera gooseneck maneuvers around obstacles while maintaining rigidity
Rechargeable lithium-ion battery has a 5-hour runtime
WiFi connection and battery status indicators track proper functionality
Camera LEDs controlled directly from the Borescope or in the app
Conveniently display, store and share images and videos via text or email on the Klein Tools Borescope App
Includes easy-to-carry pocket clip, USB charging cable, hook attachment, carrying case and instructions
The Klein Tools Borescope App* is available free at Google Play or the App Store®: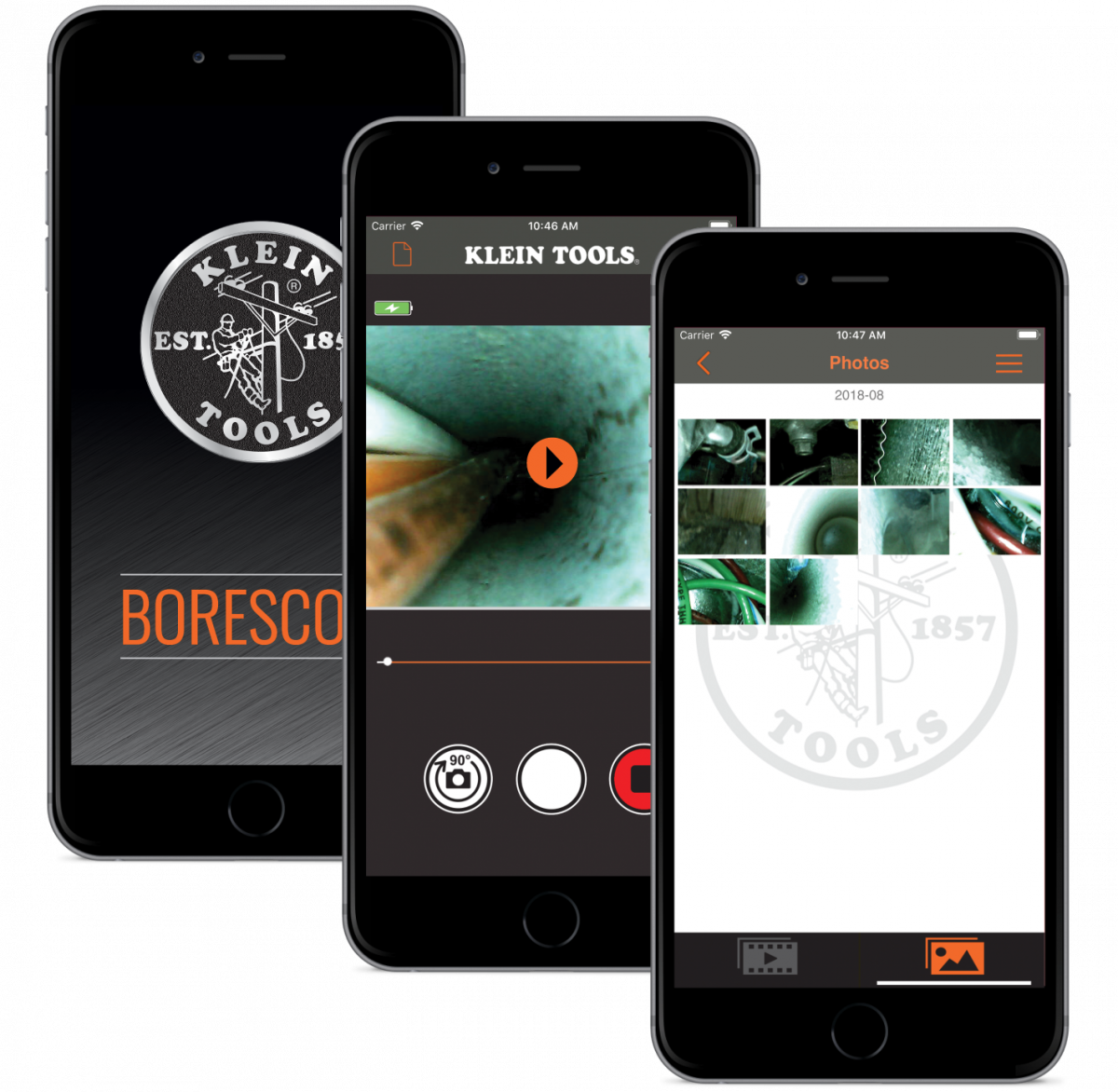 Easily displays borescope output to compatible iPhone® / Android® devices
Rotate the image without struggling with the camera and cable orientation
Capture, record, save and share images and videos transmitted from the borescope
Conveniently manage camera LED lights
Adjust camera and video settings for optimum capturing
*Optimized for Apple® iOS Version 6 or higher and Android® Version 4.2 or higher
"Klein Tools' new WiFi Borescope features a small, rugged camera and a 6-foot waterproof gooseneck to capture vivid images and video even when maneuvering around tough obstacles," says Aaron Holcomb, product manager at Klein Tools. "Once the Klein Tools Borescope App is installed, professionals can quickly connect their smartphone via the built-in WiFi signal, making it easier to display, record, store and share the camera's output."
For more information, visit www.kleintools.com/new-products or search for #NewKleins on social media.
About Klein Tools
Since 1857 Klein Tools, a family-owned and operated company, has been designing, developing and manufacturing premium-quality, professional-grade hand tools. The majority of Klein tools are manufactured in plants throughout the United States and are the No. 1 choice among professional electricians and other tradespeople. For more information, visit www.kleintools.com.
Klein is a registered trademark of Klein Tools, Inc.