Klein Tools Opens Eighth U.S. Plant as Part of Continued Investment in American-Made Tools
April 10, 2014 (Lincolnshire, IL) – Lincolnshire, IL based Klein Tools, the number one hand tool choice of professional electricians in the United States, continues its U.S. plant expansion after seeing another year of double digit sales growth. Klein Tools is the only major tool manufacturer worldwide focused on electrical and utility applications and offers a full line of electrical tool products. Klein Tools uses only the highest quality materials and superior workmanship to deliver the best-performing and longest-lasting hand tools in the industry. Its corporate headquarters is in Lincolnshire, IL and its manufacturing headquarters is in Mansfield, TX. Klein Tools has a total of eight plants throughout Illinois, Texas, Iowa, Arkansas, Michigan and New York with over 1,000 total employees.
Klein Tools has always made quality products in the U.S.A. and continues to expand its product lines while simultaneously opening and expanding current manufacturing facilities to keep up with advanced technology and growing demand. Over the last 10 years, the vast majority of investments have been to expand existing American sites with continuous improvement initiatives in the areas of product quality and productivity. Currently, planned investments in excess of $100 million will allow Klein to manufacture more tools in the U.S. that are currently imported, in addition to being able to make new products that would also otherwise be imported.
"Since 1857, Klein Tools has been manufacturing tools in America, and it's as important for us to keep that tradition now as it was more than 150 years ago," said Thomas R. Klein, president of Klein Tools. "The continued investment in our plants, people and products will help us continue our long tradition of making Made in America tools that are consistently the top tool of choice among electricians."
Klein Tools' newest state-of-the-art heat treating facility in Mansfield, Texas expands the existing Advanced Manufacturing Technology Center capabilities. By centralizing facilities, Klein can develop business strategies that will produce operational and system efficiencies and support its commitment to remain a US-based employer and manufacturer known for high-quality, American-made products.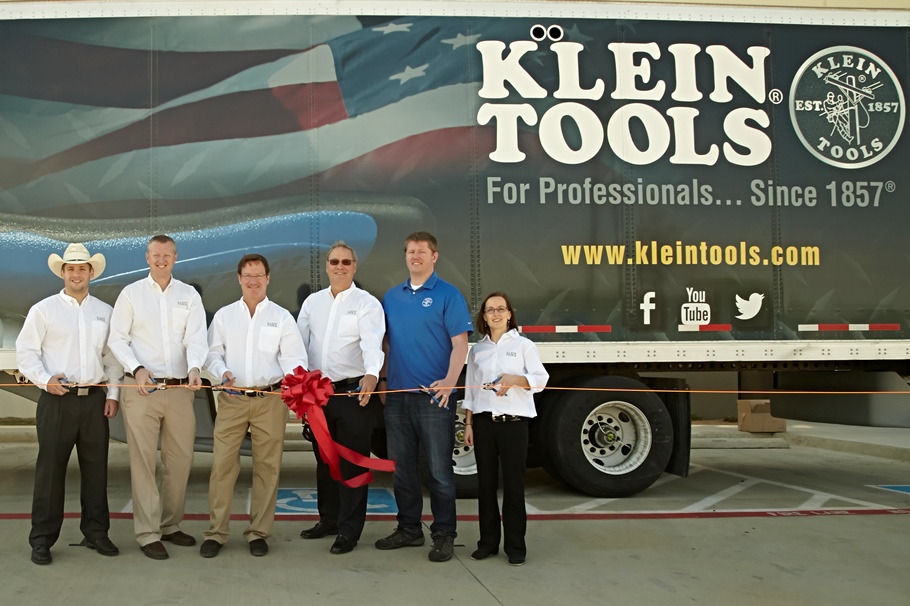 Made in the USA, Klein Tools' Journeyman™ Pliers and Klein-Kurve® Wire Strippers/Cutters are designed with quality and durability in mind. The pliers feature custom, US-made tool steel, induction-hardened knives for long life, a precision-hardened head for endurance, a unique handle tempering to absorb the "snap" when cutting wire and a hot-riveted joint to ensure smooth action and no handle wobble. Klein Tools' wire strippers feature a strong gripping serrated nose for easy shaping and pulling of wire, precision ground stripping holes, coil spring for fast self-opening action and double dipped handles for comfort.
###
About Klein Tools Since 1857 Klein Tools, a family-owned and operated company, has been designing, developing and manufacturing premium-quality, professional-grade hand tools. The majority of Klein tools are manufactured in plants throughout the United States and are the number one choice among professional electricians and other tradespeople. For more information, visit