Jan. 21, 2021 (Lincolnshire, Ill.) – Klein Tools (www.kleintools.com), for professionals since 1857, introduces the High-Leverage Cable Cutter featuring cable-gripping shear-type jaws, an integrated stripping hole and a high-leverage design to provide exceptional cutting capability.
Journeyman™ High-Leverage Cable Cutter with Stripping (Cat. No. J63225N)
Cuts 4/0 aluminum, 2/0 soft copper, 100-pair 24 AWG communications cable
Integrated stripping hole strips 1/0 and 2/0 cable
State-of-the-art, dual material Journeyman™ handles provide a better grip
High-leverage design for exceptional cutting capability
Precision, one-hand shearing action
Cable-gripping shear-type jaws
Perfect for working in confined spaces
Through-hardened (not case-hardened) for longer-lasting cutting surfaces
Hot-riveted join ensures smooth action and no handle wobble
Custom, US-made tool steel for maximum durability
Do not use to cut steel or ACSR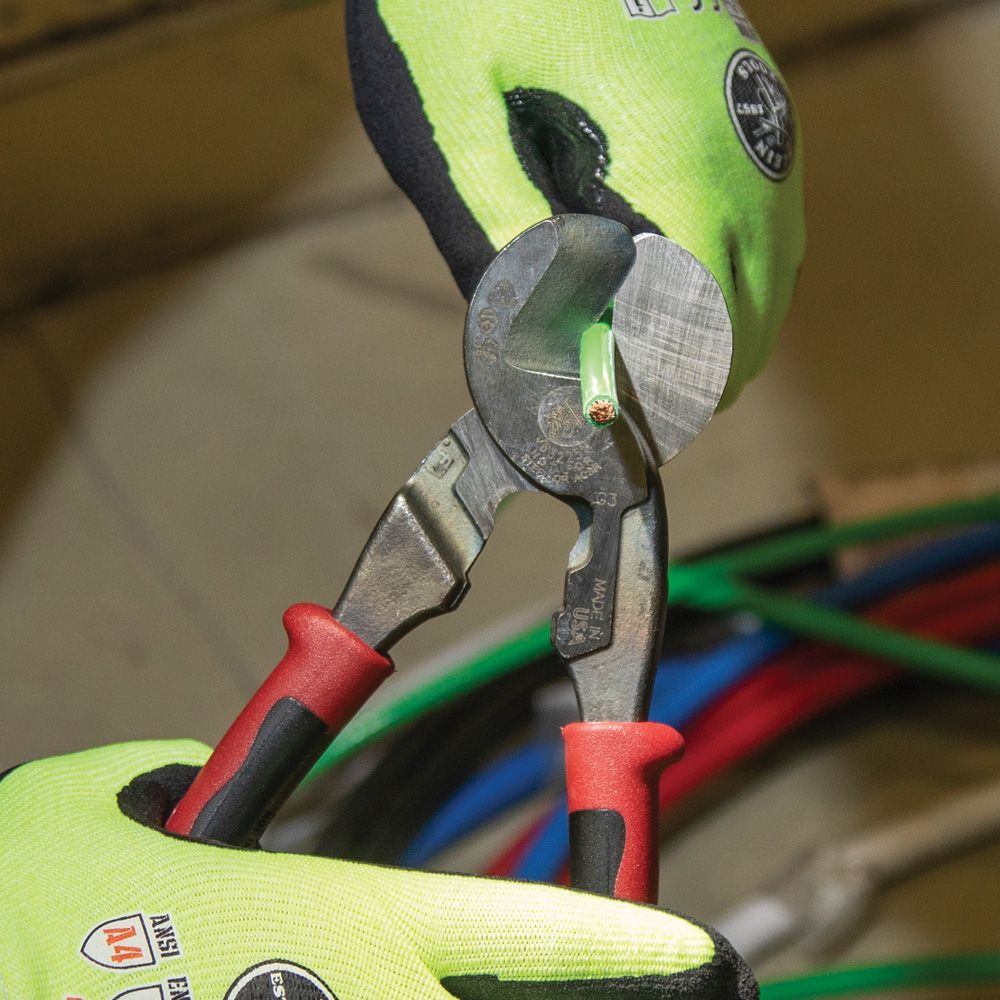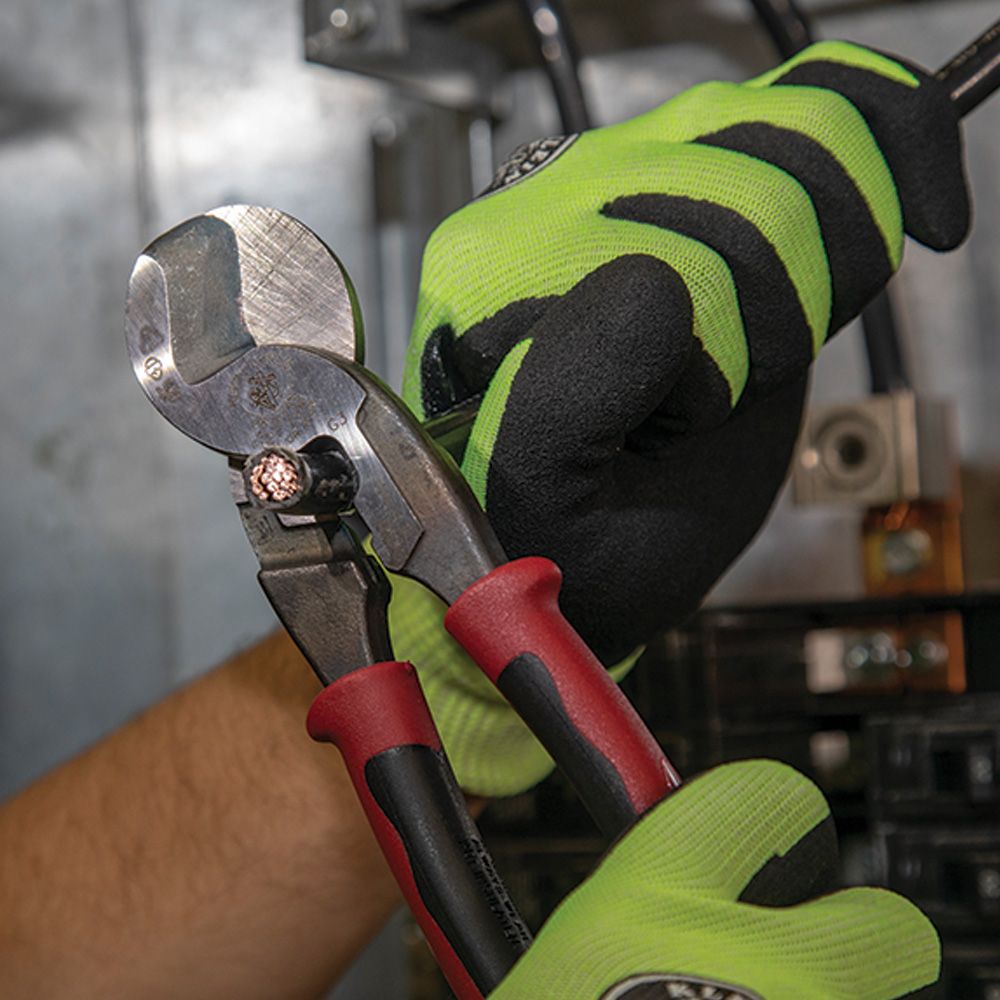 "Klein Tools' team engineered the new High-Leverage Cable Cutter to require 30% less force to cut aluminum, copper and communications cable as compared to previous Klein Tools' models," says Jeff Meek, director of product management at Klein Tools. "The integrated stripping hole strips 1/0 and 2/0 cable making it easier for trade professionals to get the job done with less tools."
For more information, visit www.kleintools.com/new-products or search for #NewKleins on social media.
About Klein Tools
Since 1857 Klein Tools, a family-owned and operated company, has been designing, developing and manufacturing premium-quality, professional-grade hand tools. The majority of Klein tools are manufactured in plants throughout the United States and are the No. 1 choice among professional electricians and other tradespeople. For more information, visit www.kleintools.com.
Klein is a registered trademark of Klein Tools, Inc.