Klein Tools Names Six Finalists for the 2014 "Head of the Class" Instructor of the Year
Each finalist receives $500 in cash and $500 in Klein tools for the training center
September 18, 2014 (Lincolnshire, IL) – Klein Tools, (http://www.kleintools.com) for professionals since 1857, has named six finalists for the 2014 "Head of the Class" instructor of the year award. Each regional winner will take home $500 in cash and $500 in Klein tools for the training center where they teach.
The six regional winners and their nominations will be posted online where people can vote for the grand prize winner. Voting ends October 5th and the winner will be announced on or around October 7th. The grand prize winner will receive another $500 in cash as well as an additional $500 in new Klein tools for the training center. Each student in the grand prize winner's fall 2014 class will receive a Klein Back-to-School Kit, a $50 value, which includes:
• 1 Klein hi-viz t-shirt
• 1 pair of Klein safety glasses
• 1 Klein flash drive
• 6 Klein carpenter's pencils
• 1 Klein camouflage dual zone lunch cooler
Regional Finalists: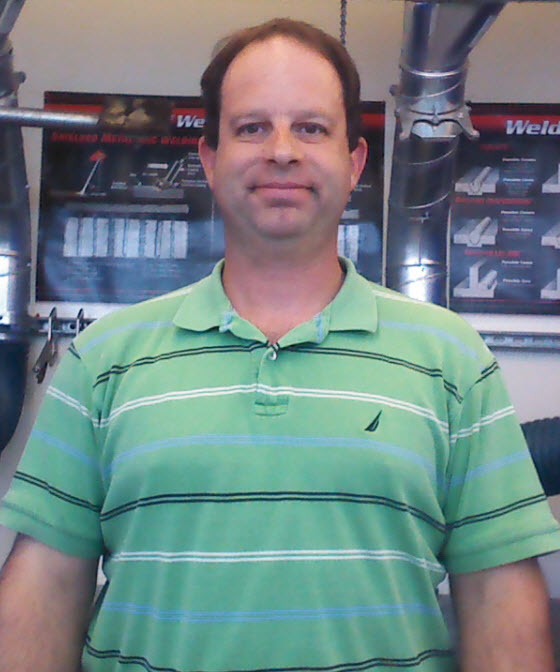 Region 1 "Northwest"
Kelly Lamp (Boise, Idaho - JATC instructor)
Motto: By producing better craftspeople than us, our industry's future holds no limits.
• Focused on providing the best training experience for apprentices. Kelly is the first call former students make when they have a question. • Designed and built solar array and electric vehicle training stations.
• Won Klein Tools' Top Apprentice Award during his own apprenticeship.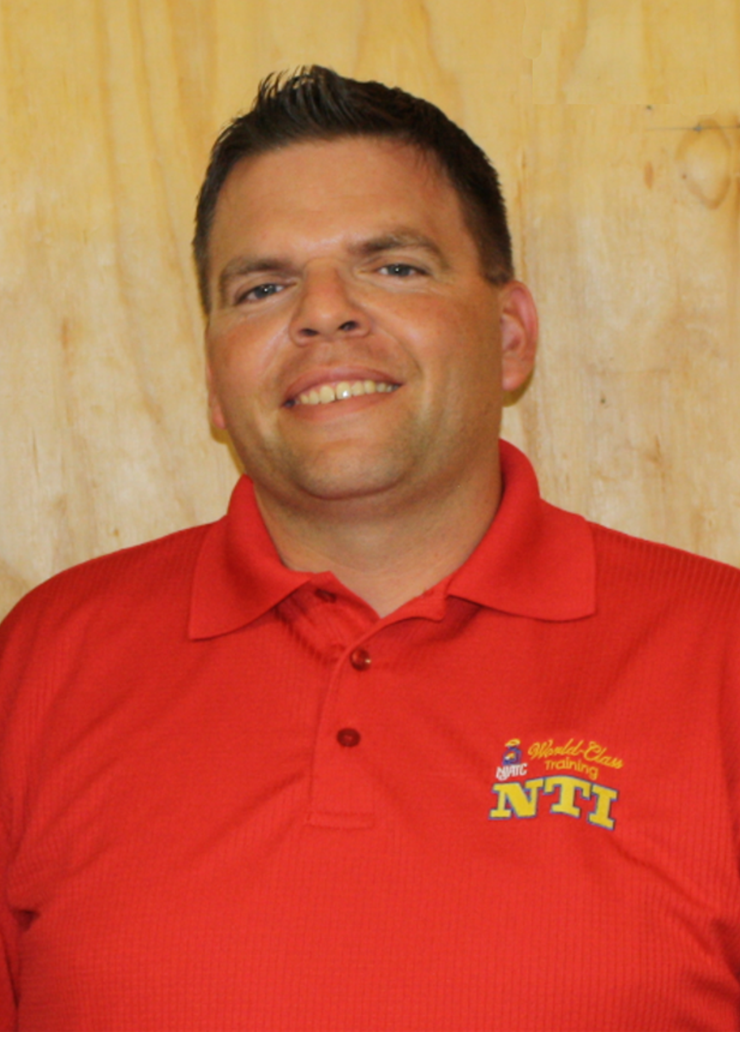 Region 2 "West"
Mike Tallis (Tucson, AZ - JATC instructor)
Motto: Engage students with lessons that have a lasting impact.
• In 2011 and 2012, Mike had a 100% student success rate going from 1st to 2nd year of apprenticeship -- a first for the Tucson program. • Designed and built fifteen state-of-the-art, hands-on training stations for his classroom.
• Currently a supervisor for the service department at Sturgeon Electric and a proud member of the I.B.E.W. Local Union #570.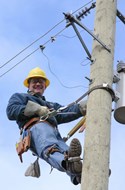 Region 3 "Great Lakes"
Roy Smith (Alpena, MI - Utility Technology Program head instructor)
Motto: A good instructor has not only excellent knowledge and skill of the craft but, is an outstanding relationship builder within the industry, with colleagues and students because "they don't care how much you know until they know how much you care."
•Increased program enrollment from 12 to 44 students per year.
• Designed and developed pole yard training lab.
• Instructor at Alpena Community College for 20 years and a graduate of the inaugural Alpena program class.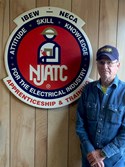 Region 4 "South"
Rusty Wilkinson (Shreveport, LA - JATC instructor)
Motto: Our goal each year is to provide the maximum amount of training in the allotted amount of time we have devoted to classroom training.
• His heart and focus is on training the next generation of electrical workers.
• Fifth year apprentice and NFPA 70E instructor.
• Retired US Marine. He is a program graduate and instructor for the past 35 years.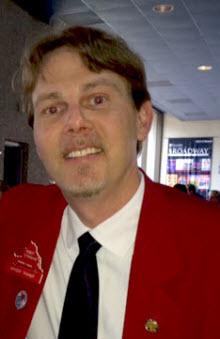 Region 5 "Southeast"
Robert Stringham (Alexandria, VA - Edison Academy teacher)
Motto: Live your passion.
• Excellent track record placing students in the workplace.
• Secured over $200,000 in new HVAC training modules for his lab.
• Was a SkillsUSA Virginia state training officer and sat on the board of directors for the past six years. In addition, he teaches at Northern Virginia Community College and District of Columbia Community College.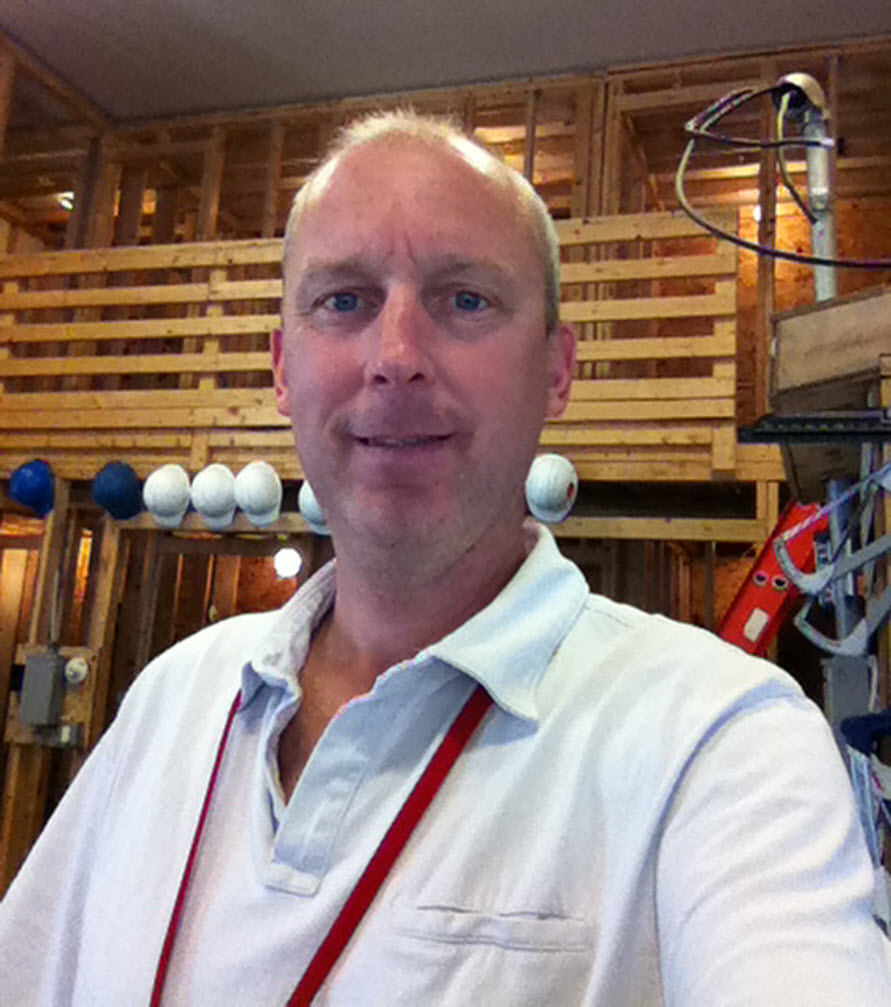 Region 6 "Northeast"
Timothy Fecteau (Sanford, ME – Sanford Regional Technical Center teacher)
• SkillsUSA, Maine 2012 Advisor of the Year.
• Built the Sanford Regional Technical Center electrical program from the ground up – it is now considered the best in Maine.
• Coaches soccer, basketball, softball and hockey.
# # #
Klein is a registered trademark of Klein Tools, Inc.
Since 1857 Klein Tools, a family-owned and operated company, has been designing, developing and manufacturing premium-quality, professional-grade hand tools. The majority of Klein tools are manufactured in plants throughout the United States and are the number one choice among professional electricians and other tradespeople. For more information, visit www.kleintools.com.