May 12, 2022 (Lincolnshire, Ill.) – Klein Tools (www.kleintools.com), for professionals since 1857, introduces the new Advanced Circuit Tracer Kit, offering tracing of breakers and wires through various materials.
Advanced Circuit Tracer Kit (Cat. No. ET450)
Reliable tracing on energized or non-energized breakers, fuses and wires
Easily adjust receiver sensitivity level to detect the transmitted signal through drywall, cement block and underground
Versatile applications include tracing wires, conduit or pipes, or a single wire in a bundle
Audible beep and visual indicators on receiver denote signal strength
Receiver features a flashlight for illumination in low-light areas and NCV function to test if wires are energized
Transmitter has AC/DC external voltage indicators for 12V, 48V, 120V, 240V, and 480V
CAT III 600V Safety Rating
Durable with up to 6' (2m) drop protection
CE and UKCA Certified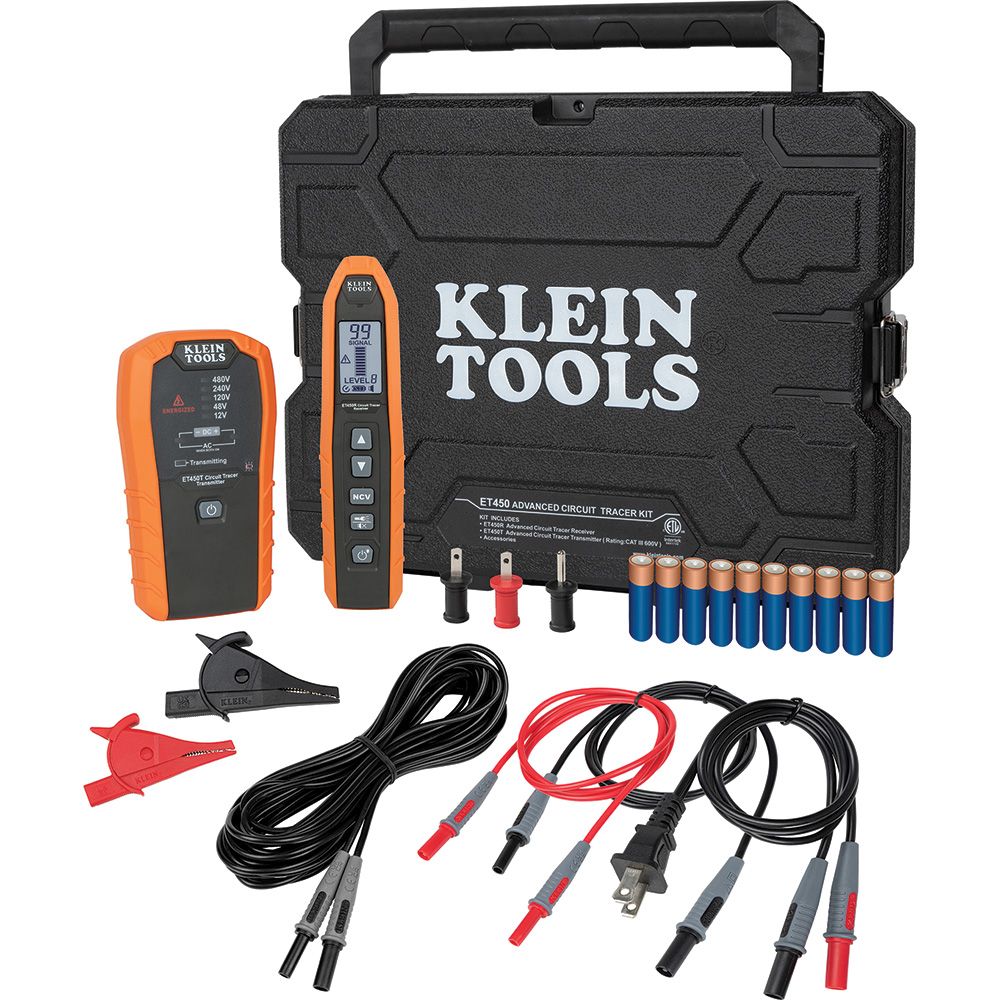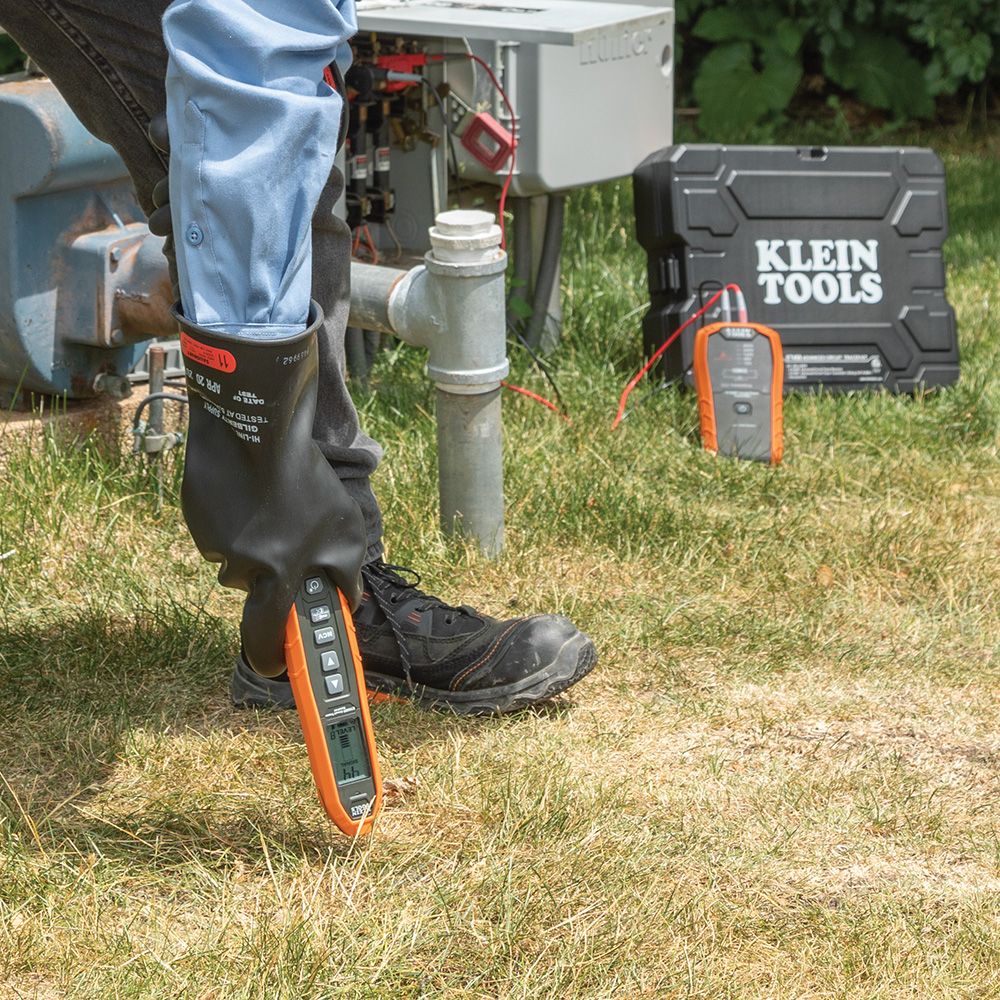 "Klein Tools' new Advanced Circuit Tracer Kit comes with a transmitter, receiver, blade and ground prongs, alligator clips, 3-Foot and 20-Foot lead adapters, AC plug leads, instructions, all required batteries, and a hard carrying case with handle for convenient transportation and storage," says Sabrina Kalsi, product manager at Klein Tools. "This new kit gives professionals all the tools needed for easily tracing energized and non-energize breaker, fuses and wires through drywall, cement and even underground."
For more information, visit www.kleintools.com/new-products or search for #NewKleins on social media.
About Klein Tools
Since 1857 Klein Tools, a family-owned and operated company, has been designing, developing and manufacturing premium-quality, professional-grade hand tools. The majority of Klein tools are manufactured in plants throughout the United States and are the No. 1 choice among professional electricians and other tradespeople. For more information, visit www.kleintools.com.
Klein is a registered trademark of Klein Tools, Inc.