June 7, 2022 (Lincolnshire, Ill.) – Klein Tools (www.kleintools.com), for professionals since 1857, introduces the 27-in-1 Precision Multi-Bit Screwdrivers, which house all the bits you need for everyday precision driving, plus an integrated 3.5 mm nut driver.
27-in-1 Multi-Bit Precision Screwdrivers
On-board storage of 26 different precision tips and a 3.5 mm nut driver
Barrel contains powerful Rare-Earth magnets for securing bits and fasteners
Spin cap for optimum and precise control
Industrial-strength, double-sided bits are conveniently housed in the handle, eliminating the need for a bulky bit block or case
Cat. No. 32328 includes bits to repair most Apple® products
Stainless steel barrel provides great impact and wear resistance
Cushion-Grip handle for maximum comfort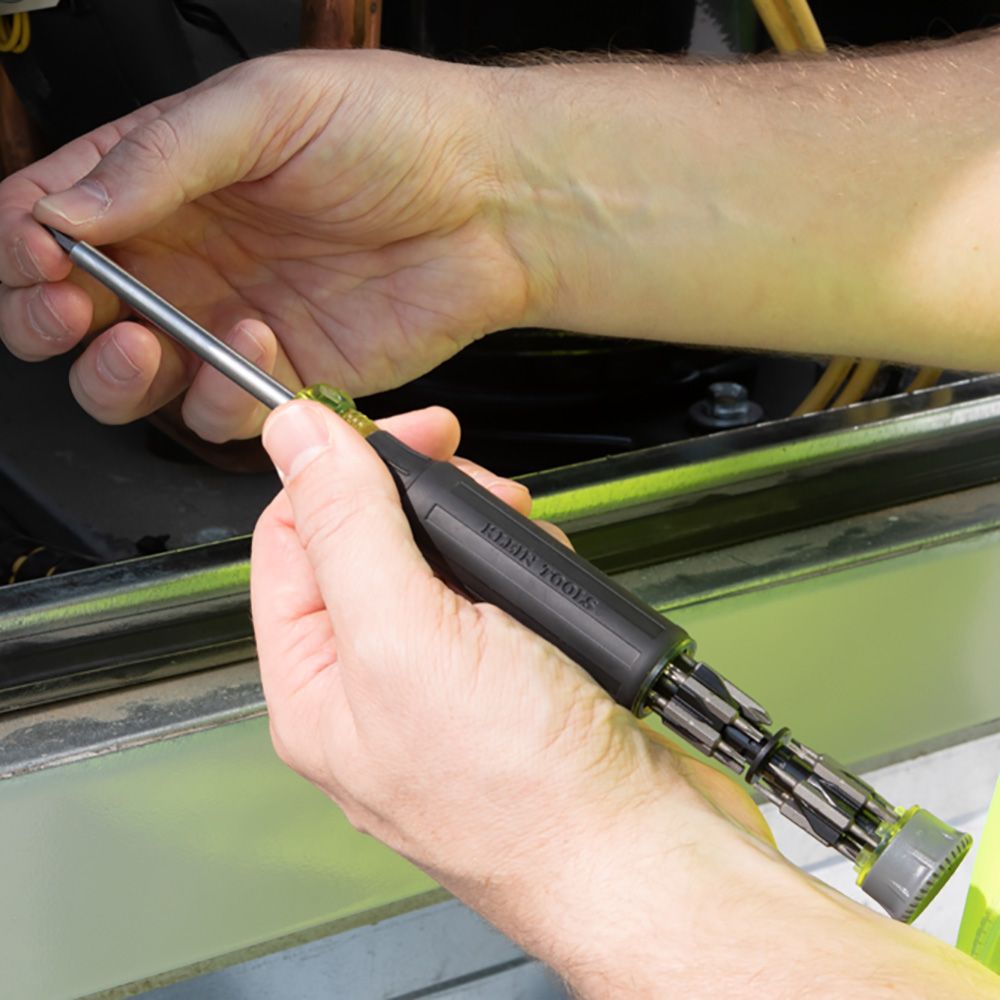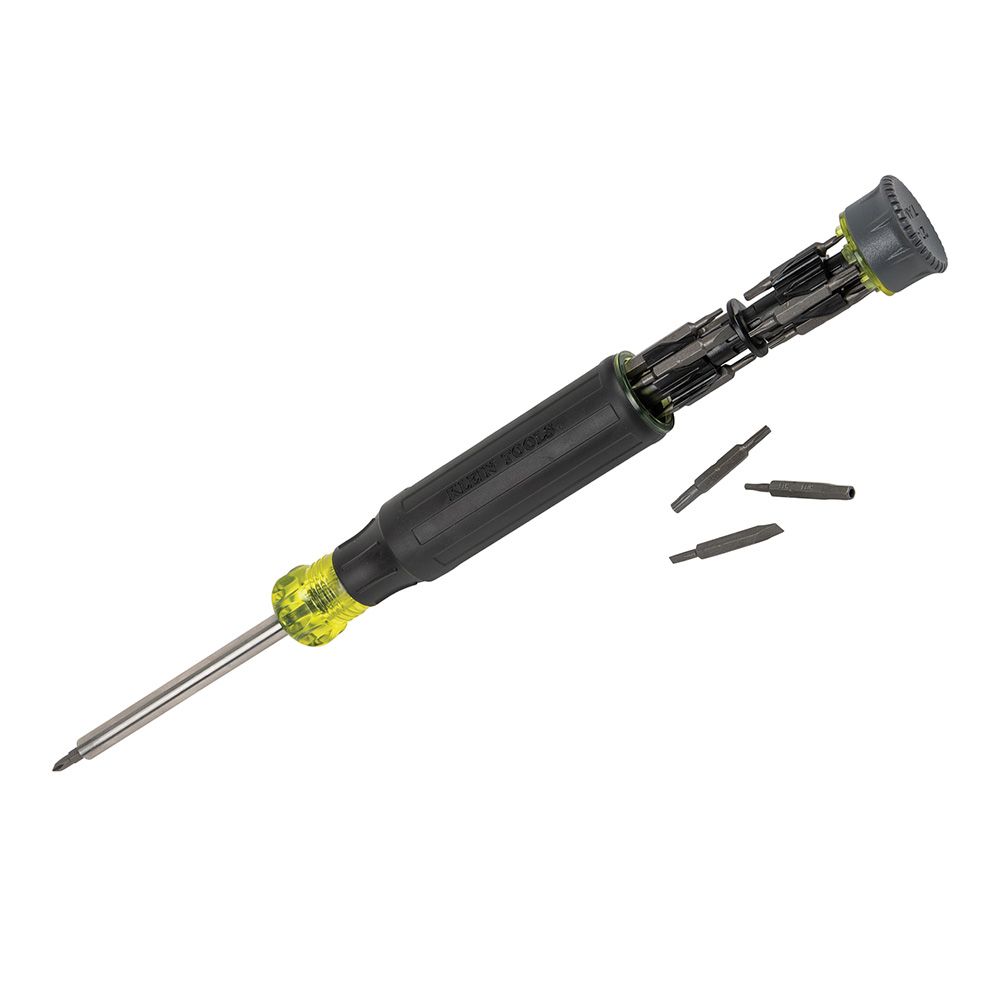 "Saving space in your tool bag is a main priority for trade professionals given how many different tools are often required for any particular job," says Austin Minor, group product manager at Klein Tools. "The new 27-in-1 Multi-Bit Precision Drivers feature powerful magnets, a stainless-steel barrel, and 27 different driver tips. The tools save space and eliminate the need for carrying cases. Plus, the driver is available in two different models depending on your application needs."
For more information, visit www.kleintools.com/new-products or search for #NewKleins on social media.
About Klein Tools
Since 1857 Klein Tools, a family-owned and operated company, has been designing, developing and manufacturing premium-quality, professional-grade hand tools. The majority of Klein tools are manufactured in plants throughout the United States and are the No. 1 choice among professional electricians and other tradespeople. For more information, visit www.kleintools.com.
Klein is a registered trademark of Klein Tools, Inc.