Feb. 25, 2021 (Lincolnshire, Ill.) – Klein Tools (www.kleintools.com), for professionals since 1857, introduces the Klein-Kurve® Wire Stripper/ Cutter, a durable stamped wire stripper with six stripping holes and shear blades for cutting, plus a comfortable grip and updated lock.
Klein-Kurve® Wire Stripper / Cutter, 8-20 AWG (Cat. No. K11095)
Six stripping holes for 8-18 AWG solid and 10-20 AWG stranded wire
Narrower head geometry gets into hard-to-reach places
Screw shearing holes for 6-32 and 8-32 bolts
Precision, shear-like blades provide clean cuts
Dual wire looping holes
Updated lock stays out of the way
Coil spring provides fast self-opening action
Klein-Kurve™ comfort grip handles with extended tool coverage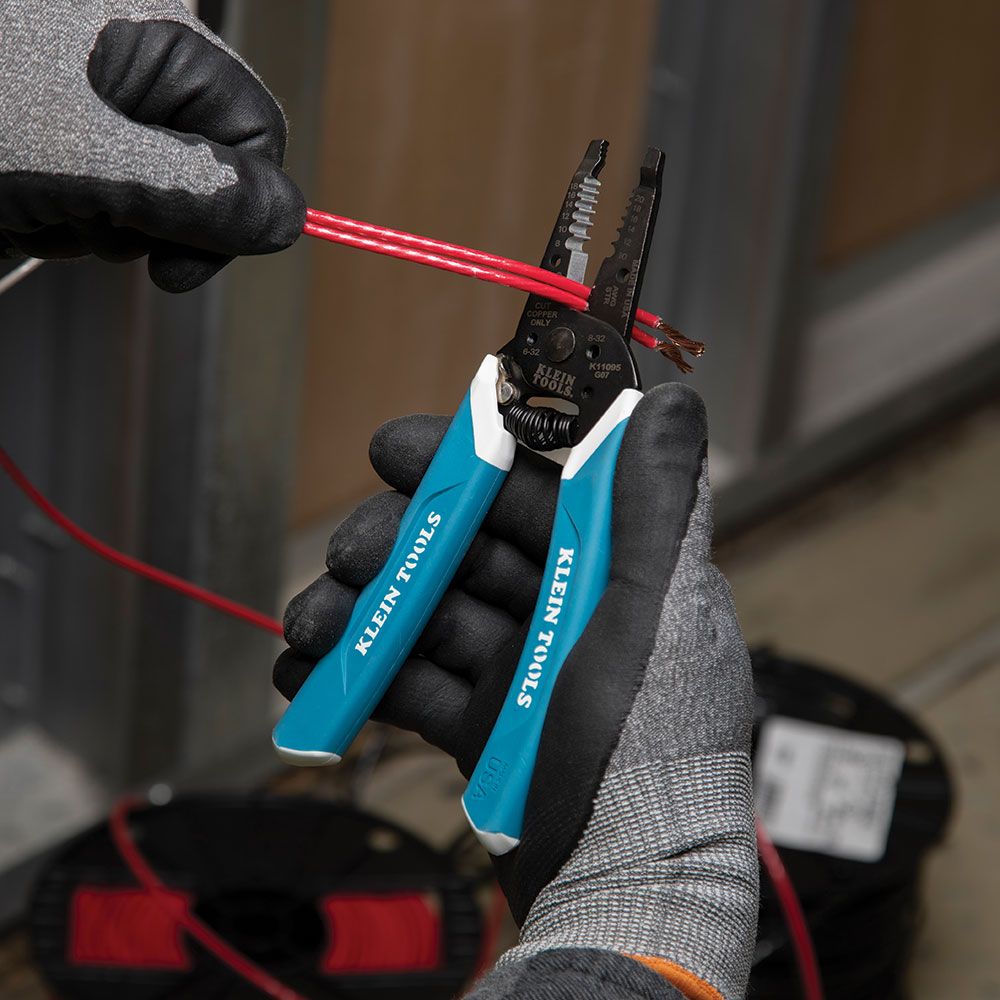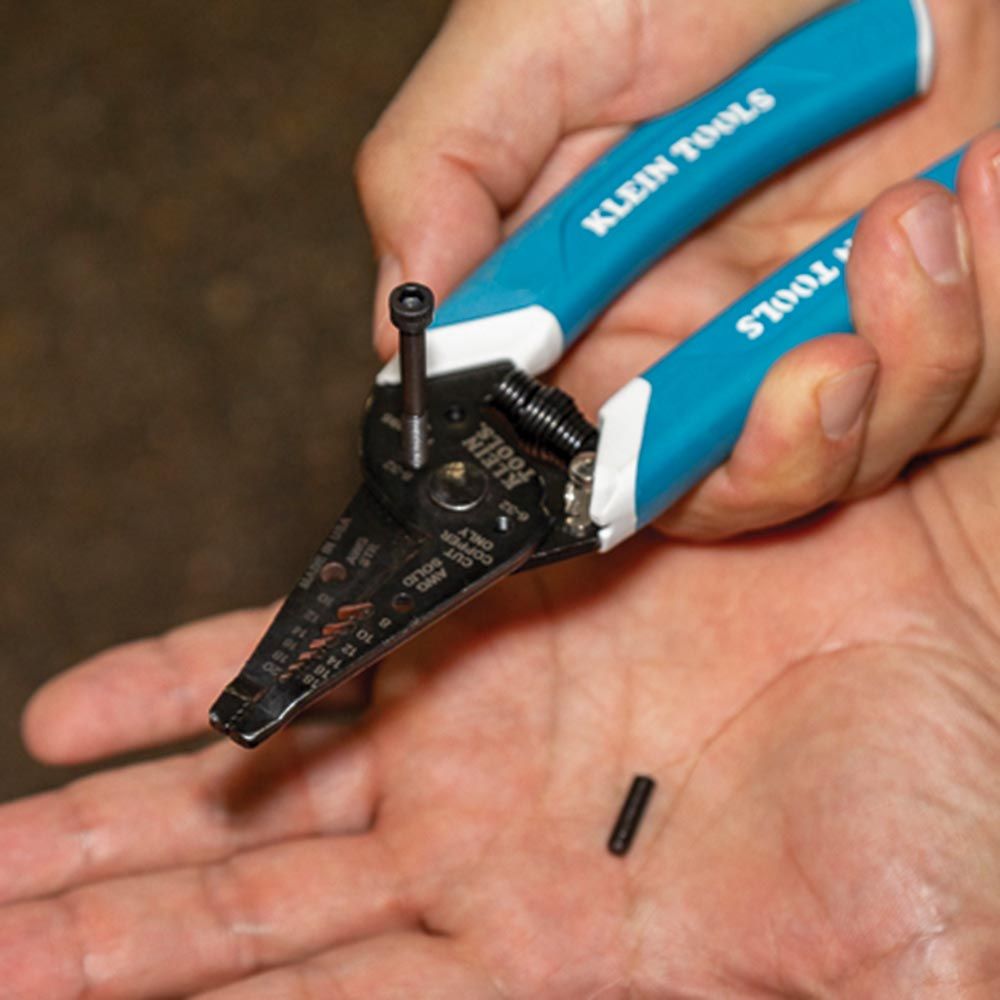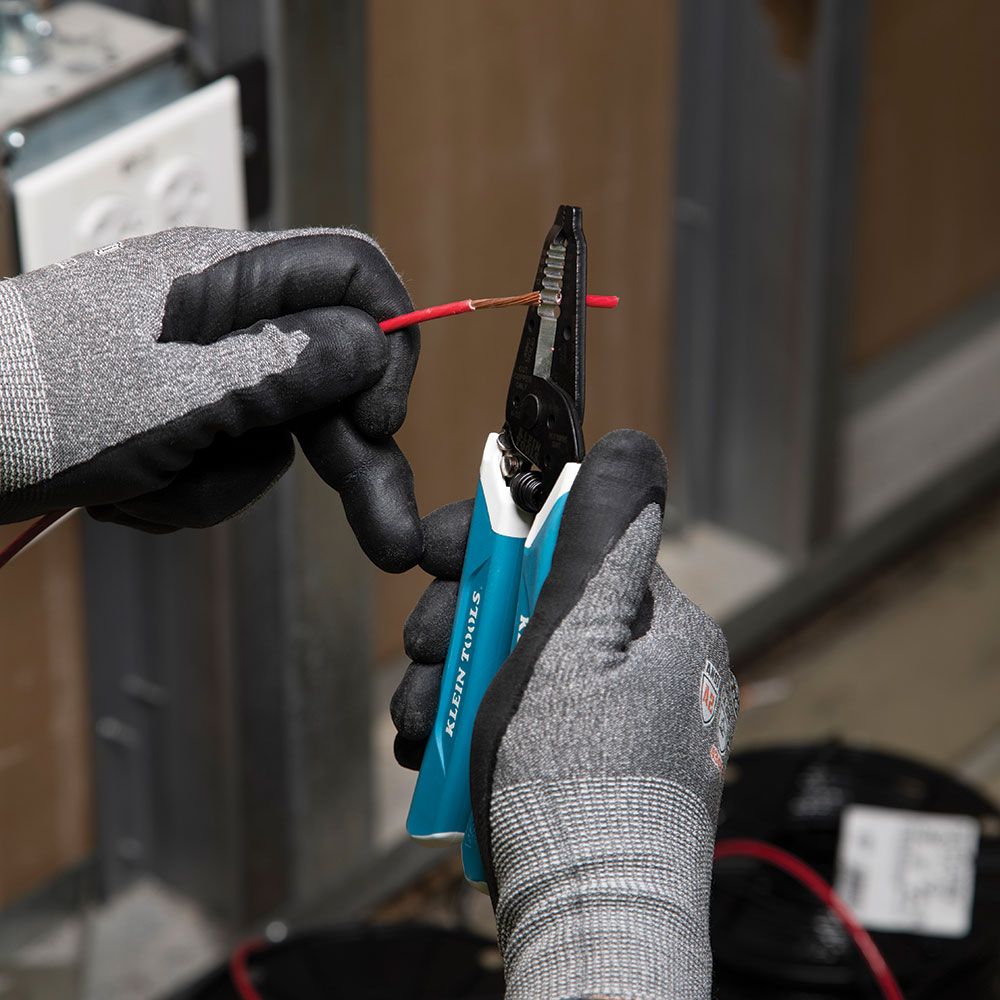 "In designing this wire stripper/cutter, Klein Tools engineers looked to make a tool that both solved a problem faced by trade professionals and was also comfortable and easy to use," says Dan Pearson, senior product manager at Klein Tools. "The six stripping holes as well as the cutter both reduce the number of tools and accessories a tradesperson has to carry around, making it easier to work quickly and stay organized. The updated lock stays out of the way, meaning the tool won't spring open when not in use, and the extended handle grips make this stripper/ cutter comfortable to use for hands of any size."
For more information, visit www.kleintools.com/new-products or search for #NewKleins on social media.
About Klein Tools
Since 1857 Klein Tools, a family-owned and operated company, has been designing, developing and manufacturing premium-quality, professional-grade hand tools. The majority of Klein tools are manufactured in plants throughout the United States and are the No. 1 choice among professional electricians and other tradespeople. For more information, visit www.kleintools.com.
Klein is a registered trademark of Klein Tools, Inc.