June 27, 2023 (Lincolnshire, Ill.) – Klein Tools (www.kleintools.com), for professionals since 1857, introduces the TI270 Rechargeable Thermal Imager, the latest addition to the Klein Tools thermal imagining portfolio offered at a more moderate price point compared to other models.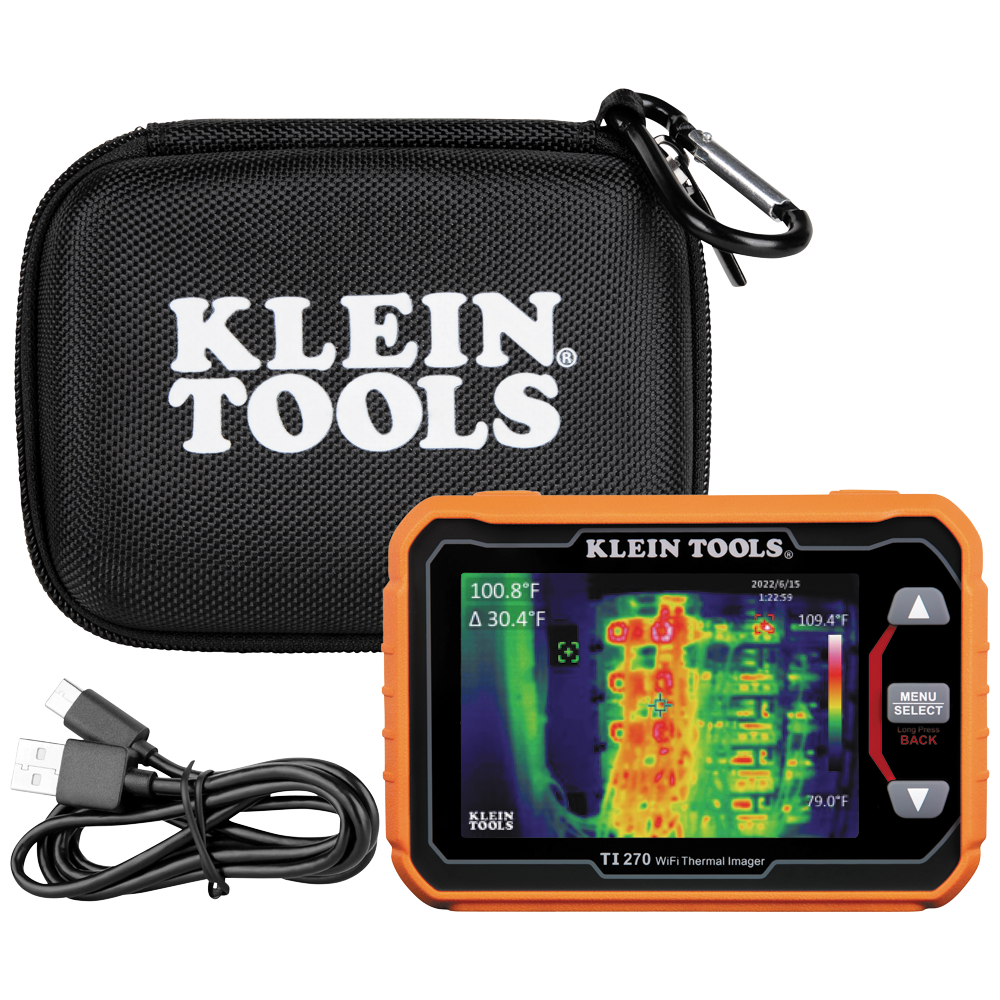 Rechargeable Thermal Imager with Wi-Fi (Cat. No. TI270)
Over 10,000 pixels to troubleshoot hot and cold spots
Easily capture, store and share thermal images with Wi-Fi capabilities
User selectable high and low temperature alarms from -4 to 752-Degrees Fahrenheit (-20 to 400-Degrees Celsius)
Adjustable emissivity from 0.01 to 0.99
Select color palettes to best capture the event; ironbow, rainbow or grayscale
Rechargeable lithium-ion battery
Durable 6.6-Foot (2m) drop test protection
App is available for free in Google Play

™

store and in the App Store
"At Klein Tools we are always looking to offer professionals a wide range of tools that meet both their jobsite and price point needs," says Elvin Bautista, product manager at Klein Tools. "With the new TI270 Thermal Imager, trade professionals have a tool that can handle their imaging needs at a more moderate price point. The TI270 has over 10,000 pixels and an emissivity range of 0.01 to 0.99, with Wi-Fi capabilities that make it easy to transfer images to the app for saving and sharing."
For more information, visit www.kleintools.com/new-products or search for #NewKleins on social media.
About Klein Tools
Since 1857 Klein Tools, a family-owned and operated company, has been designing, developing and manufacturing premium-quality, professional-grade hand tools. The majority of Klein tools are manufactured in plants throughout the United States and are the No. 1 choice among professional electricians and other tradespeople. For more information, visit www.kleintools.com.
Klein is a registered trademark of Klein Tools, Inc.