Oct. 8, 2019 (Lincolnshire, Ill.) – Klein Tools (www.kleintools.com), for professionals since 1857, introduces a new line of Interchangeable Insulated Screwdrivers to give professionals greater accessibility with their insulated tools. Twist and flip or switch the blades for a convenient way to change between the most common screwdriver sizes used in electrical applications.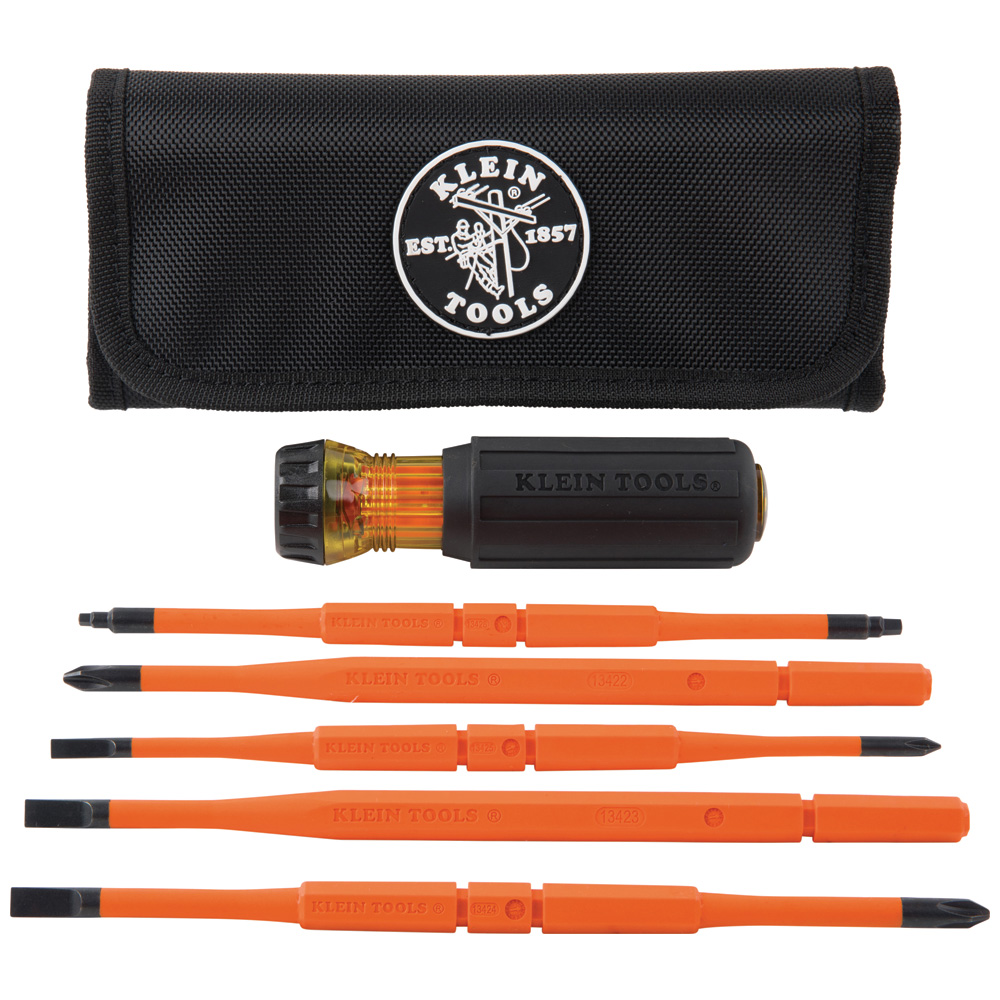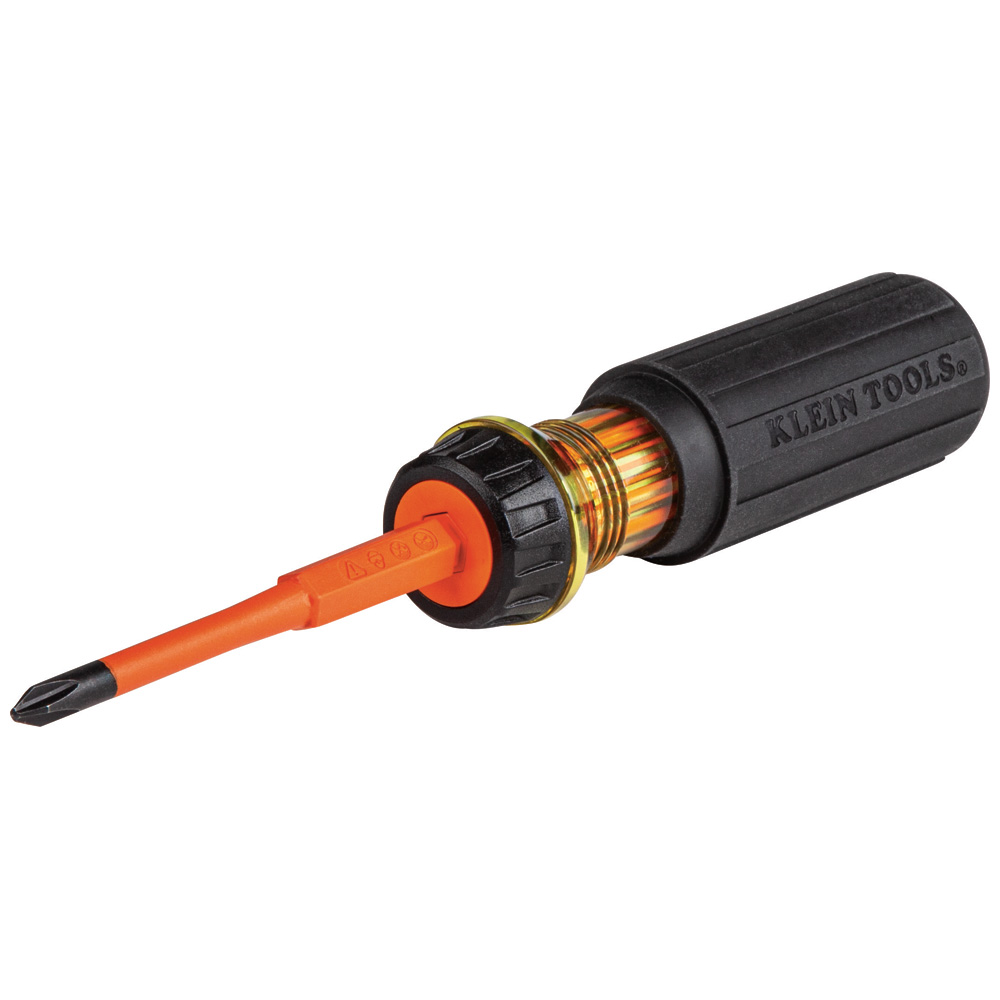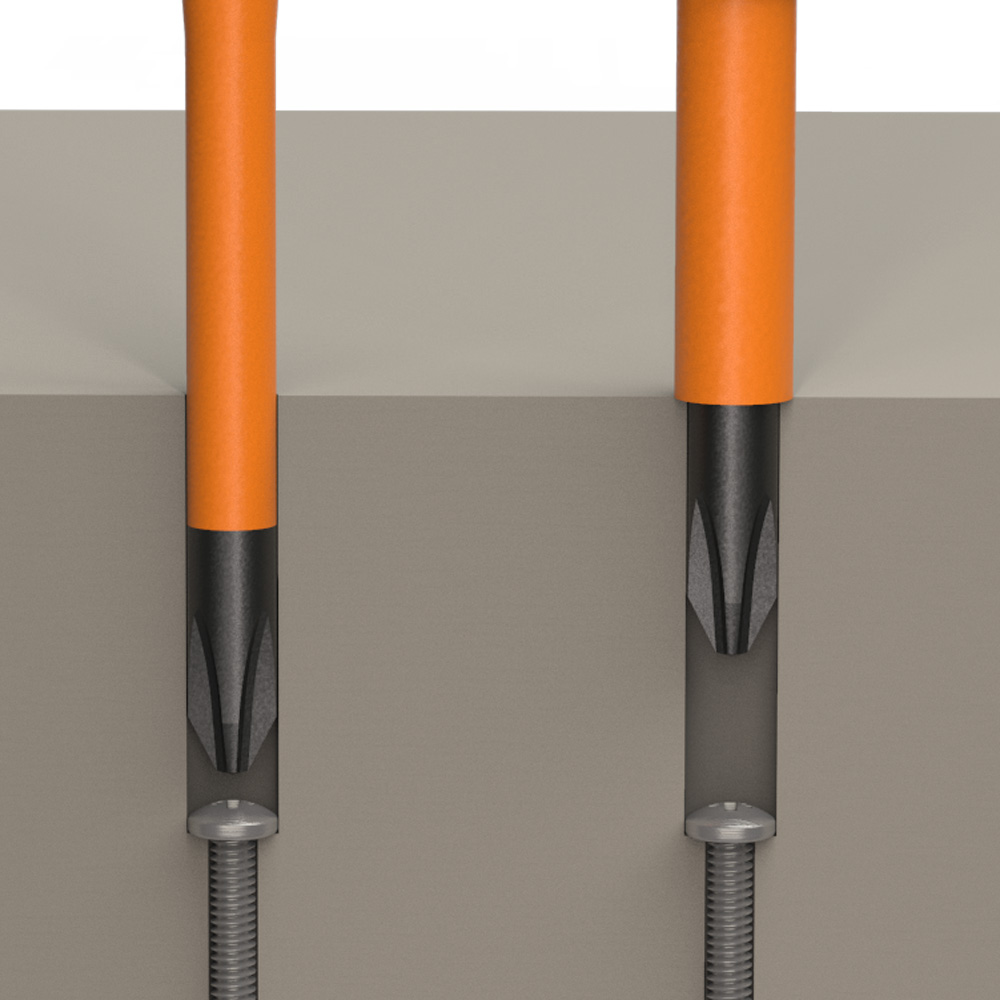 All screwdriver sets include:
Auto-eject lock collar that twists to release the blade quickly and easily
Slim-tips to fit tight terminal blocks
A layer of orange impact and flame-resistant insulation; 1000V rated when used with the insulated handle
Cushion-Grip handles to increase torque
Double-ended blades have a 3.5-in shaft length; single-ended blades have 5.75-in shaft length out from the handle
Durable, carrying roll pouch keeps the set organized and protected
Meets or exceeds ASTM F1505-16 standard for insulated tools
8-in-1 Interchangeable Insulated Screwdriver Set (Cat. No. 32288)
Includes tip sizes:

(2) #2 Phillips
(2) 1/4" Slotted
#1 Phillips
#1 Square
#2 Square
3/16" Slotted

Protective roll pouch to reduce damage in the tool bag
Includes single- and double-ended blades
2-in-1 Insulated Flip-Blade Screwdrivers
(sold separately)
Blade Replacement Parts
#2 Phillips and 1/4-Inch Slotted Single End, 2-pack (Cat. No. 13156)
#2 Phillips / 1/4-Inch Slotted; a #1 Phillips / 3/16-inch Slotted; and a #1 Square / #2 Square Double-End, 3-pack (Cat. No. 13157)
"The variety offered in Klein's new line of insulated interchangeable screwdriver sets provides essential accessibility and ease of use for professionals who rely on insulated tools," says Austin Minor, product manager at Klein Tools. "With these sets, users don't have to worry about sacrificing the added safety of using insulated tools when going into terminal blocks or other tight areas."
For more information, visit www.kleintools.com/new-products or search for #NewKleins on social media.
About Klein Tools
Since 1857 Klein Tools, a family-owned and operated company, has been designing, developing and manufacturing premium-quality, professional-grade hand tools. The majority of Klein tools are manufactured in plants throughout the United States and are the No. 1 choice among professional electricians and other tradespeople. For more information, visit www.kleintools.com.
Klein is a registered trademark of Klein Tools, Inc.