Klein® Tools Introduces the Drill Tap Tool Kit
Drill, tap and deburr in one easy step!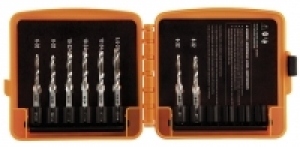 January 20, 2015 (Lincolnshire, IL) – Klein Tools (http://www.kleintools.com), for professionals since 1857, introduces the Drill Tap Tool Kit (Cat. No. 32217). The convenient kit comes with eight commonly used tap tools. Great for aluminum, brass, copper, plastic and mild steel. Each tap works easily with the quick connect in power tools. Includes a carrying case to keep your taps in one place for immediate access.
· Designed for use on up to 10 gauge metal.
· 1/4" hex for easier application with quick connect.
· High speed steel for added durability.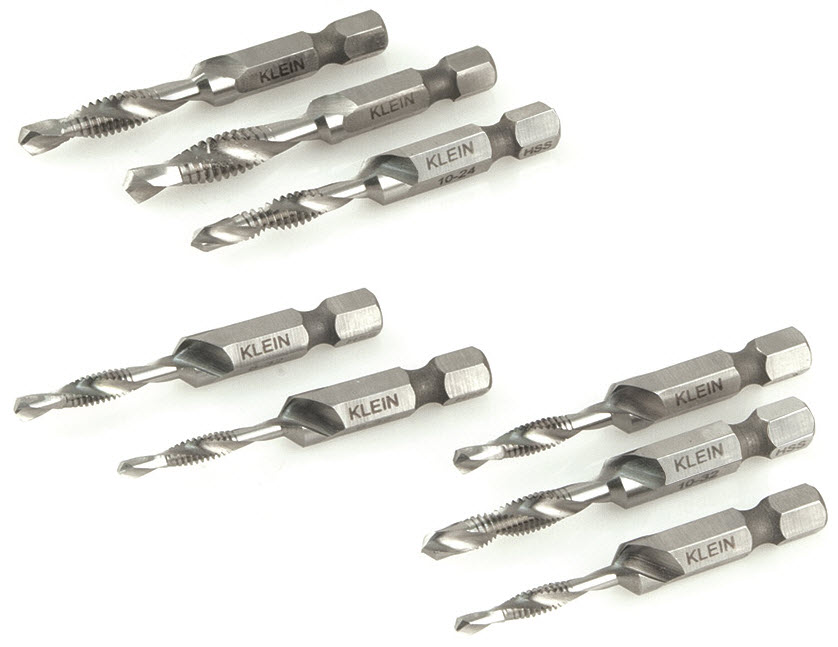 · Set of six tap sizes plus two extra of the most commonly used bits.
· Includes carrying case and two bonus bits.
· Replacement taps are available.
"Having a tool that lets you drill, tap and deburr in one step saves time and frees up space in the tool bag," states David Bower, product manager at Klein Tools. "The taps come in a tough carrying case that can be thrown in your bag for easy access."
# # #
Klein is a registered trademark of Klein Tools, Inc.
Since 1857 Klein Tools, a family-owned and operated company, has been designing, developing and manufacturing premium-quality, professional-grade hand tools. The majority of Klein tools are manufactured in plants throughout the United States and are the number one choice among professional electricians and other tradespeople. For more information, visit www.kleintools.com.