Klein Tools® Introduces the Conduit Reaming Drill Head
August 10, 2012 (Lincolnshire, IL) –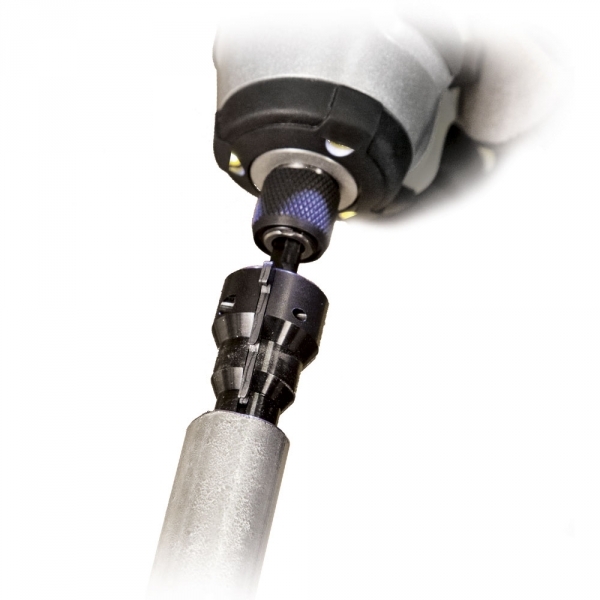 Klein Tools introduces the Conduit Reaming Drill head (Cat No. 85091) designed to reduce the amount of time to ream and install conduit runs. Fitting into power drill chucks and quick release adapters, the precision engineered replaceable blade reams ½", ¾" and 1" conduit using a standard power tool.
"Klein Tools continually looks to create tools that benefit the professional tradesperson. This new tool reduces the time to ream conduit and install fittings while easing the wrist strain experienced using hand reamers on long conduit runs. " states Jon Ginsberg, product manager. "Saving time and fatigue means saving money on the job."
Made in the USA, the Conduit Reaming Drill Head includes a replaceable #2 square recess bit for installing conduit fittings. Replacement blades and bits are available. For more information, watch the video or contact your local distributor.