Klein® Tools Introduces Chicago® Grip - Coated Guy Wire
Unique jaw profile provides extra gripping power
November 24, 2014 (Lincolnshire, IL) – Klein Tools (http://www.kleintools.com), for professionals since 1857, is the first to introduce a wire grip designed specifically for use with both coated and galvanized guy wire.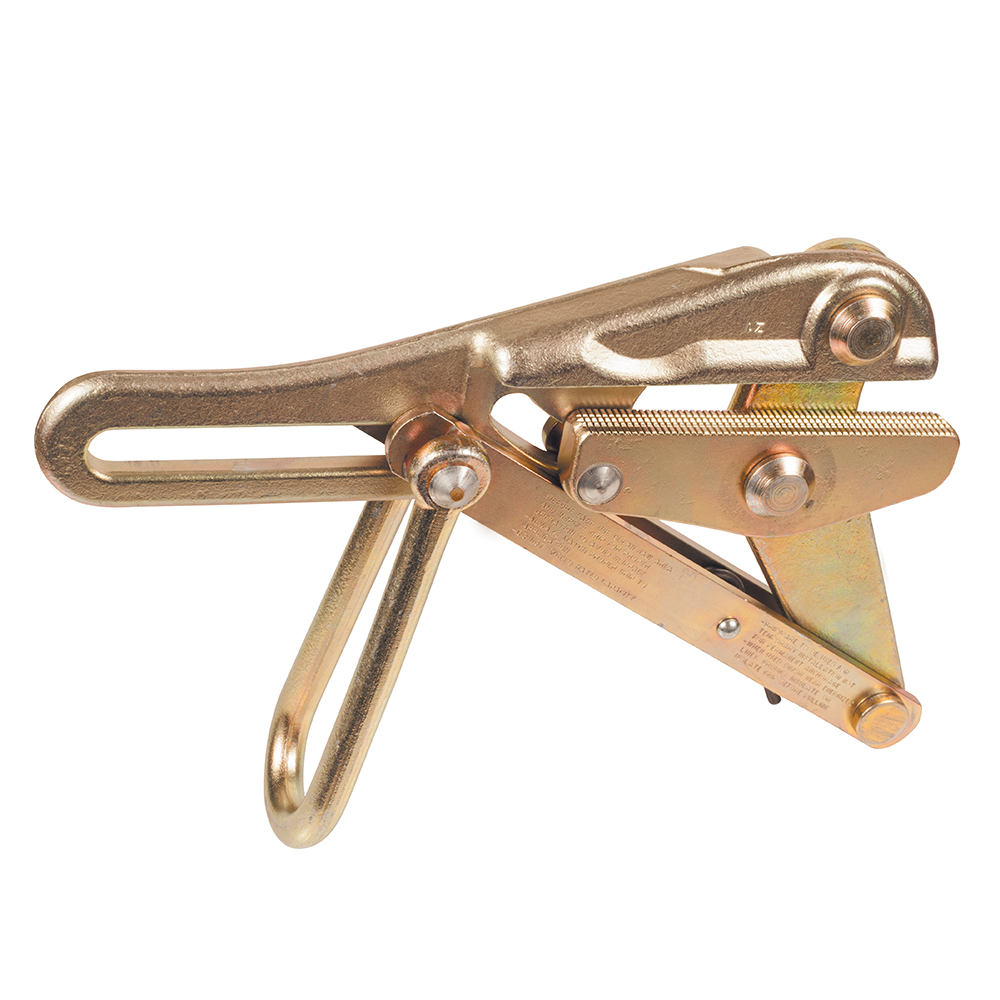 The Chicago® Grip - Coated Guy Wire (1684-5C) features a unique sawtooth jaw profile that won't slip when used on coated or galvanized guy strand. The longer 5" jaw also increases the surface area in contact with the cable which minimizes cable damage. The Chicago® Grip - Coated Guy Wire is meant for use with cable sizes 0.16" (4.06 mm) to 0.55" (13.97 mm).
"Over time, the coating or galvanization can cause build-up on a typical grip jaw causing it to slip," says product manager Jocelyn Aguero. "The sawtooth jaw profile on Klein's new coated guy wire grip prevents that build-up from happening thus reducing the risk of slippage."
For more information visit our website at www.kleintools.com or contact your distributor.
###
Klein is a registered trademark of Klein Tools, Inc.
Since 1857 Klein Tools, a family-owned and operated company, has been designing, developing and manufacturing premium-quality, professional-grade hand tools. The majority of Klein tools are manufactured in plants throughout the United States and are the number one choice among professional electrians and other tradespeople. For more information, visit www.kleintools.com.