Feb. 12, 2018 (Lincolnshire, Ill.) – Klein Tools (www.kleintools.com), for professionals since 1857, introduces two new tools designed specifically with linemen in mind, the Howe Wire Tool with Handle and the Parallel Jaw Grip. The Howe Wire Tool provides an easier grip when pulling cable, while the Parallel Jaw Grip offers a lighter-weight option for Klein's innovative, high-traction solution for HDPE-coated cable. These two new U.S.-made products are designed to provide professional linemen with more convenient and reliable pulling power.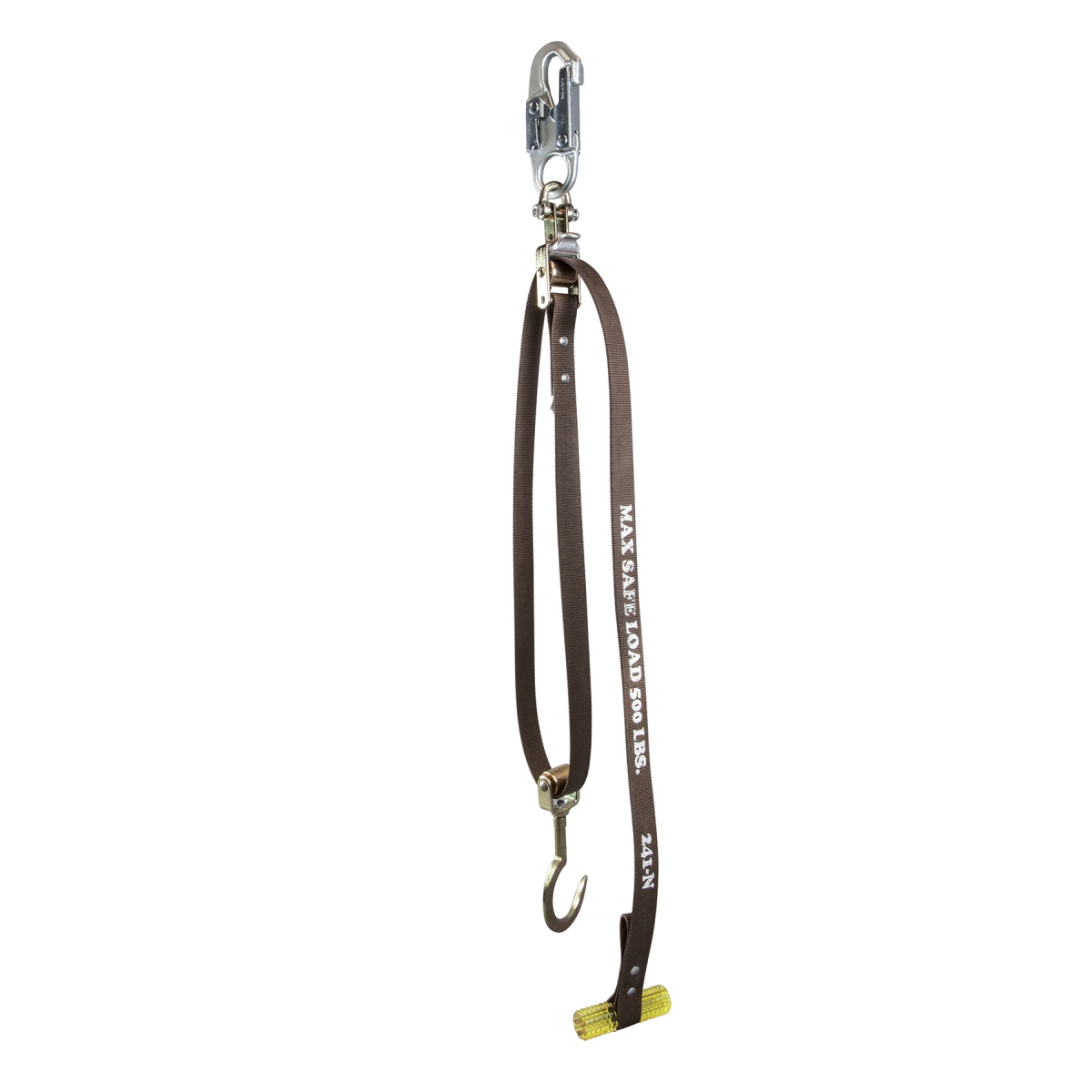 Howe Wire Tool with Handle (Cat. No. 1702-20HH)
Versatile tool quickly sags service connections
Added handle provides an easier grip during pulling
Double-locking snap hook makes switching between grips convenient
Forged steel swivel hook can reach under insulators with a large opening and long shank
Safely pulls loads up to 500 lb (227 kg)
Strap is built to last with tough nylon webbing
Galvanized metal parts increase durability
Parallel Jaw Grip, HDPE-Coated Cable to 1.362'' (Cat. No. 1716-70)
Securely pulls HDPE-coated cable, commonly known as "tree wire"
Innovative, high-traction surface grips cable without damaging the outer jacket
Pulls cable diameters 0.625" - 1.362" (15.875 mm - 34.595 mm)
Spring-loaded for convenient one-handed operation and easy placement on conductors
Tough carbide grit technology withstands harsh jobsite conditions
Wider cable diameter range and 3 lbs lighter than alternate model (Cat. No. 1716-60)
Common tree wire cable types include General Cable, Hendrix® aerial systems, Rite Lite BLL conductor and Southwire® S2 covered cable
Hendrix® is a registered trademark of Marmon Utility, LLC
Southwire® is a registered trademark of Southwire Company, LLC
"Over 160 years ago, the first pair of Klein pliers was forged together for a telegraph lineman in need," says Kozeta Topchian, product manager at Klein Tools. "Today, we continue to serve linemen with innovative solutions to everyday challenges. Both the Howe Wire Tool and the Parallel Jaw Grip give linemen and utility workers more convenient ways to get their jobs done right."
For more information, visit www.kleintools.com or contact your local distributor.
About Klein Tools
Since 1857 Klein Tools, a family-owned and operated company, has been designing, developing and manufacturing premium-quality, professional-grade hand tools. The majority of Klein tools are manufactured in plants throughout the United States and are the No. 1 choice among professional electricians and other tradespeople. For more information, visit www.kleintools.com.
Klein is a registered trademark of Klein Tools, Inc.