Klein® Tools Heavy-Duty Ratcheting Bolt Cutter eliminates the need for multiple guy strand cuts
March 9, 2016 (Lincolnshire, IL) – Klein Tools (http://www.kleintools.com), for professionals since 1857, introduces the Heavy-Duty Ratcheting Bolt Cutter (Cat. No. 63RBCHD) that cuts through utility grade EHS and guy strand in one smooth, easy cut. The bolt cutter features a spring-loaded cable retention hook that snaps onto the cable in one hands-free motion and keeps individual steel strands from slipping out of the cutting jaws. The cutter also has longer handles and a smooth ratchet mechanism for extra leverage and ease of use.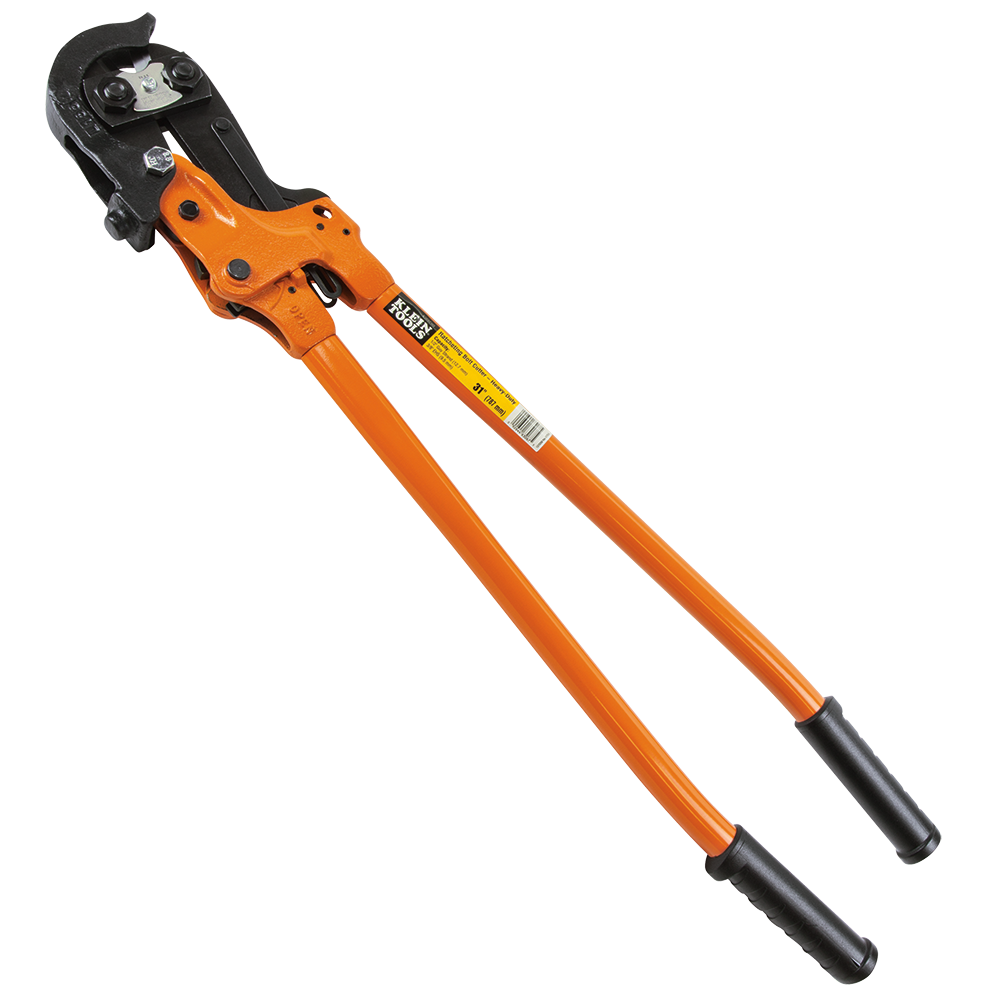 Cuts ¼" - ½" utility-grade guy strand, and up to 3/8" EHS
Long handles for high leverage
Lockplate prevents the jaw bolts from loosening or turning, keeping the jaws in correct alignment.
"Guy strand can be particularly challenging to cut because of all the individual steel strands," said product manager Jocelyn Aguero. "The retention hook holds all of the strands in place so it's easier to cut in one cycle. It also requires less force making the same cut easier and faster than other cutters on the market."
For more information and to watch a video of the bolt cutter, visit our website at www.kleintools.com or contact your local distributor
# # #
Klein is a registered trademark of Klein Tools, Inc.
Since 1857 Klein Tools, a family-owned and operated company, has been designing, developing and manufacturing premium-quality, professional-grade hand tools. The majority of Klein tools are manufactured in plants throughout the United States and are the number one choice among professional electricians and other tradespeople. For more information, visit www.kleintools.com.