Clamp Meter Recall - Other
Klein Tools is issuing a voluntary product recall on four products in our Test and Measurement Line due to a potential safety hazard. We are working together with the United States Consumer Product Safety Commission and Health Canada to recall these products and replace them promptly.
Why Is There A Recall?
The CL110, CL210 and CL310 and CL110KIT are being recalled due to a fastener that can work itself loose over time, potentially leading to a false reading when measuring voltage. This issue could indicate a reading of zero voltage on energized systems resulting in the operator falsely believing the electrical power is off, posing shock, electrocution and burn hazards. This recall involves The CL110, CL210 and CL310 and CL110KIT Digital Clamp Meters with date codes:
0815U-A1
1015U-A1
1115U-A1
1215U-A1
0116U-A1
0216U-A1
0316U-A1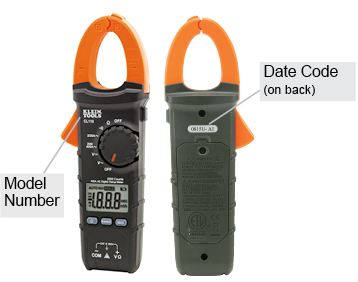 New, updated product is already making its way to stores near you. If you have questions about anything you see on the shelf or something you bought recently, please refer to the back of the packaging and look for the checkmark indicating that your meter is safe to use. An example can be found to the right.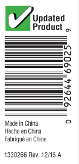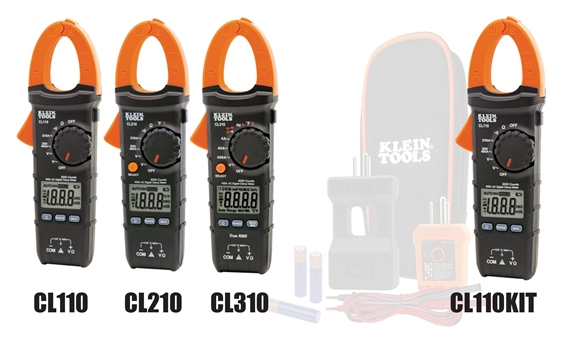 Accessories in the CL110KIT, specifically the 10x Line Splitter, RT210 GFCI Receptacle Tester, test leads, batteries and carrying case are not being recalled, should not be sent back for replacement and should be retained by customer.
Instructions
Please stop using your clamp meter even if you have not experienced any issues.
Please contact us to learn how you may return your unit at no charge for replacement.

Web:

Complete the online Recall Submission Form for immediate processing of your recall request. Once the form is completed, an email will be sent with instructions and a link to print a shipping label.

Phone:

Call our Recall Hotline by dialing toll-free 800-527-3099 between 7:00 A.M. and 6:00 P.M. CT Monday through Friday.

Email:

Email us at ClampMeterRecall@kleintools.com. Be sure to include contact information, postal and email addresses. We will reply to your email within one business day.
This issue was identified during normal product testing procedures and a plan was immediately put in place to issue the recall, stop shipments and offer free replacements. We have extensively tested the replacement meters and are confident this problem has been resolved.
Klein has an outstanding safety record and we take this matter very seriously. No injuries have been reported from the use of the meters, however Klein Tools is recalling them out of an abundance of caution. Our number one concern is the safety of our loyal Klein Tools customers. We apologize for any inconvenience and we promise to redouble our efforts to continue providing you with quality tools.