USB Connectivity Enhances Day-to-Day Operations
Posted on:
February 22, 2019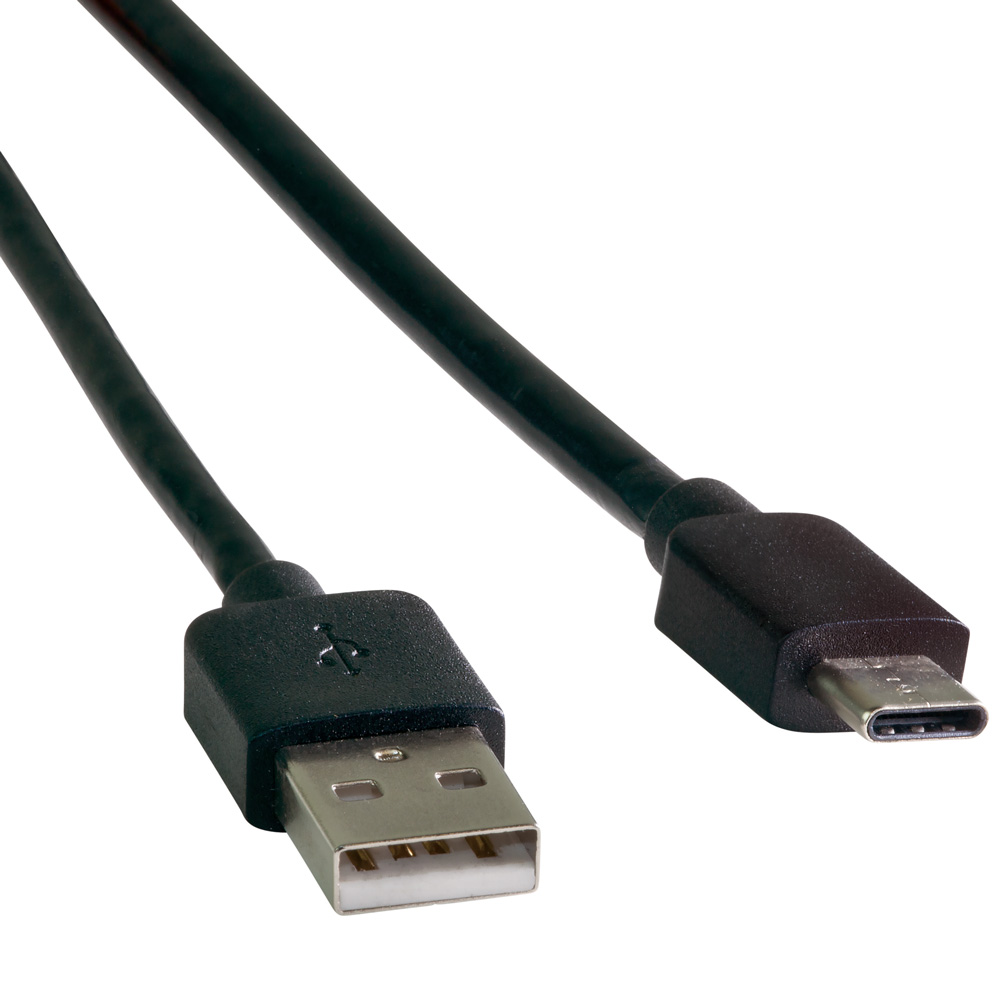 USB technology has evolved significantly since its first introduction, affecting day-to-day to operations across all industries. In the late 1990s, proprietary versions of USB power delivery were just that – a convenient source of battery power in devices such as computer mice, keyboards, and other accessories. Though USB ports initially reduced the number of necessary dedicated ports, connectivity was unidirectional. The technology did not support charging capabilities and was unable to simultaneously conduct data transfer and power delivery.
Today, USB tech enables hi-speed connectivity, powers – and charges – many of our everyday devices and supports mass data storage. A decrease in the number of connections needed for complete functionality has greatened system efficiency and simplified power-management. After almost twenty years of growing popularity, however, users have had to adapt to different USB cable ports.
Settling Some Cord Confusion
Two commonly used cord types include USB-A and USB-C. USB-A is the rectangular-shaped port most people would recognize today. These power cords typically feature a Type-B, or Micro, USB on one end, supporting just unidirectional power flow. USB-C is the newest port size. Its design features a one-size-fits all, reversible connector to enable bi-directional power transfer. It has the potential to eliminate the tangle of cables needed to power today's devices, but in early adoption, it still adds to the mess.
Even with frequent USB advancements, it's pretty clear that the technology is here to stay, helping to make digital storage, data transferring and power delivery more convenient than ever.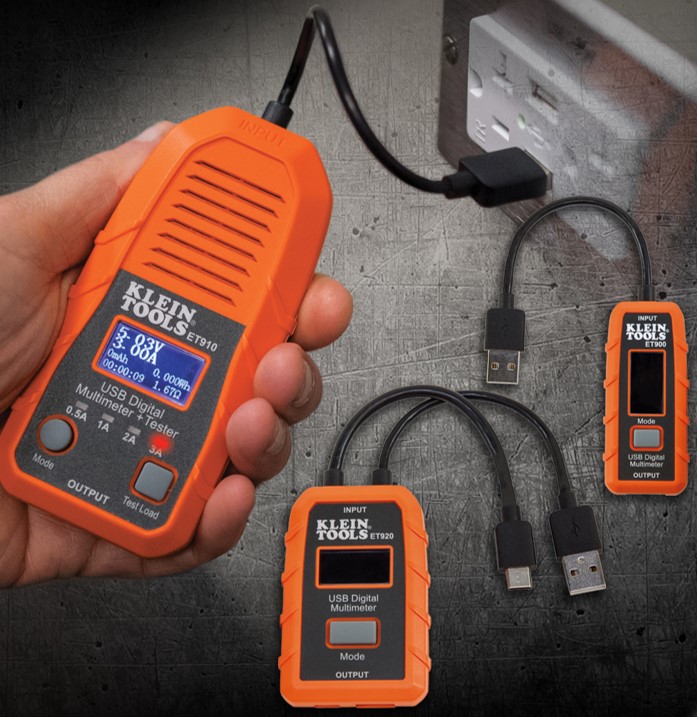 Technology Transforms the Trades
According to Klein Tools' State of the Industry survey results, 56 percent of electricians have seen an increase in the amount of work in high-tech installations. Datacom installations, such as Power over Ethernet (PoE), can manage security surveillance, HVAC controls and more by wirelessly collecting and sharing data throughout the building. Together, PoE and USB connectivity help meet the world's growing power demands.
Even though the technology is common, measuring power delivery from USB is a new challenge. As technology transforms jobsite expectations, our team of engineers, craftsmen and workers continue to look for innovative solutions to getting the job done right. Klein Tools' USB Meters and Testers enable professionals to monitor the power delivered by USB ports.
These three pocket-sized jobsite essentials are perfect for troubleshooting wall outlets, wall chargers, portable power banks and other USB ports with charging capabilities. Which model is right for you?
Have you put any of Klein's other Test and Measurement products to the test? Share your experiences with us on social media.