#NewKleins - The Impact of Rare-Earth Magnets on the Job
A variety of industries utilize magnets – the health industry uses electromagnetic fields in medical equipment such as Magnetic Resonance Imaging machines(MRIs); credit cards control monetary data with small magnetic strips; refrigerators, compasses, computers and so many other devices all rely on magnets for functionality.
Researchers have even recently discovered atomically thin magnets to improve data storage. Meanwhile, Klein's family of engineers, workers and craftsman are busy using magnets to provide tradespeople with reliable and durable tools needed to get the job done.
Let's take a closer look at how a small jobsite accessory can provide the quality and convenience that professionals can rely on day in and day out, using the strength of rare-earth magnets to mobilize a traditionally workbench-bound tool.
There's a reason why the Magnetizer / Demagnetizer beat out the competition for Klein quality. It helps to increase productivity on the job by holding fasteners onto screwdriver tips. Imagine being on the top of a ladder, working on a project, when the last screw from your tool belt falls to the floor due to a demagnetized screwdriver tip. This compact, portable tool was designed and manufactured with powerful, rare-earth magnets to help prevent jobsite challenges like this.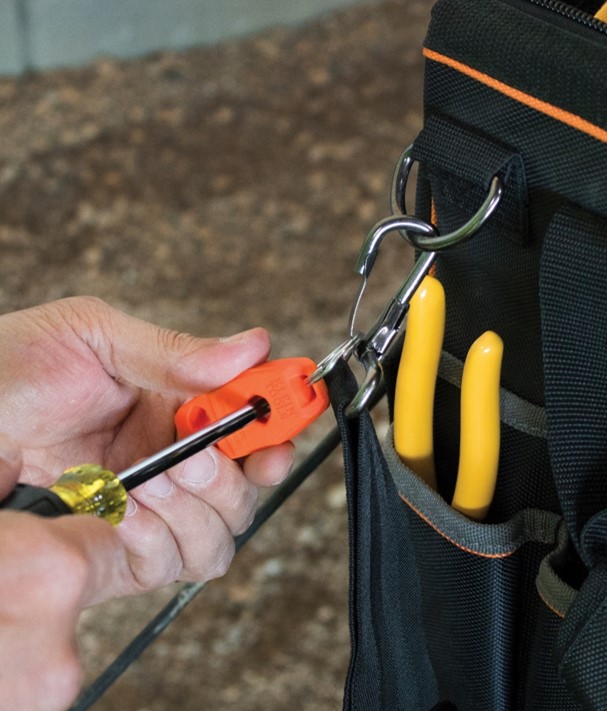 How? It's pretty simple…
To magnetize: insert screwdriver shaft fully into the magnetizing slot while avoiding rotation and drawing out slowly.
To demagnetize: insert screwdriver fully into the smallest demagnetizing slot that fits and avoid rotating the shaft while drawing out slowly.
Professionals can easily magnetize and demagnetize screwdriver tips and bits with single-swipe operation. By utilizing some of the strongest, permanent magnets found, this small but mighty tool provides a fast, strong and long-lasting magnetic charge.
Workbench-style magnetizers have existed for many years, but the combination of convenience and portability found in Klein's Magnetizer/Demagnetizer makes an everyday essential for any professional's tool bag.
How has Klein's Magnetizer / Demagnetizer helped you in a pinch? Share your stories with us on social media!