#NewKleins - Meet Klein Tools' 2018 Gold Medalists
Posted on:
February 7, 2018 3:27 pm CST
For more than 160 years, Klein Tools has been manufacturing products that stand up to the demands of the professionals who depend on them every day by using rigorous standards, quality materials and superior workmanship for each product we make.
This winter, we're putting our best products up to the test. No, we're not talking about skiing, skating or snowboarding. Our gold medalists have topped categories like jobsite accessories, made in the U.S., multi-purpose and precision work.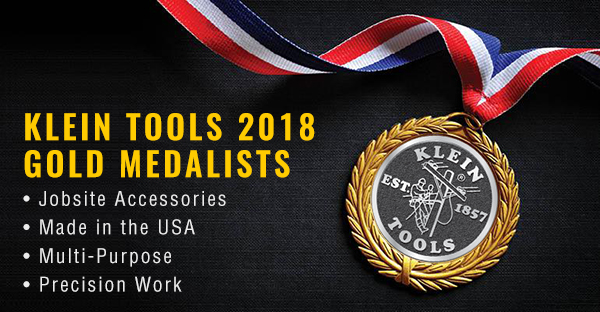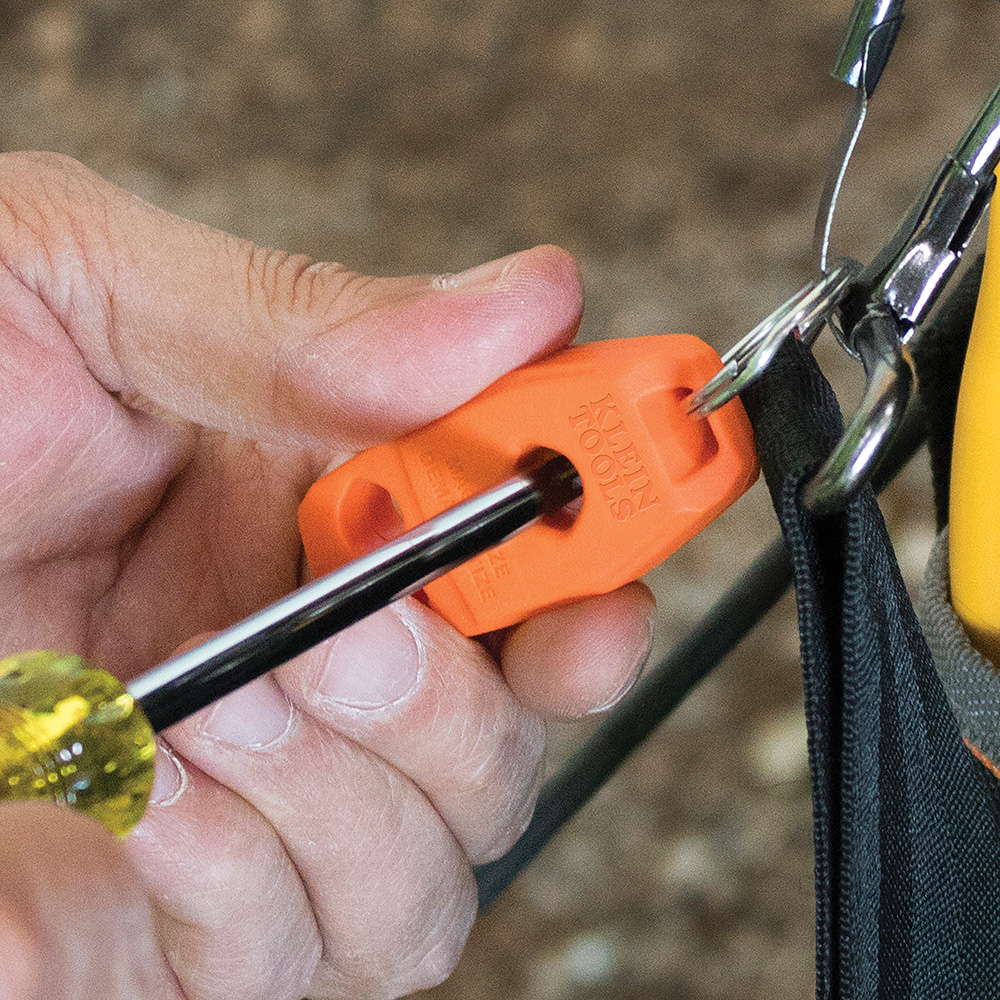 Here's a look at which tools earned the top spots.
From the Tradesman Pro™ Tough Box Cooler to the Wireless Jobsite Speaker, Klein's jobsite accessories had a tough fight for the gold medal in our first category. The Magnetizer / Demagnetizer landed at the top of the leaderboard, however, by providing unique quality, durability and convenience that professionals can rely on day in and day out.
This compact, portable tool easily magnetizes and demagnetizes screwdriver tips and bits with single-swipe operation. Its powerful, rare-earth magnets provide a fast, strong and long-lasting magnetic charge, increasing productivity on the job by holding fasteners onto screwdriver tips.
Workbench-style magnetizers have existed for many years, but once the Klein Tools Magnetizer/Demagnetizer is in your tool bag, you'll wonder what you ever did without it.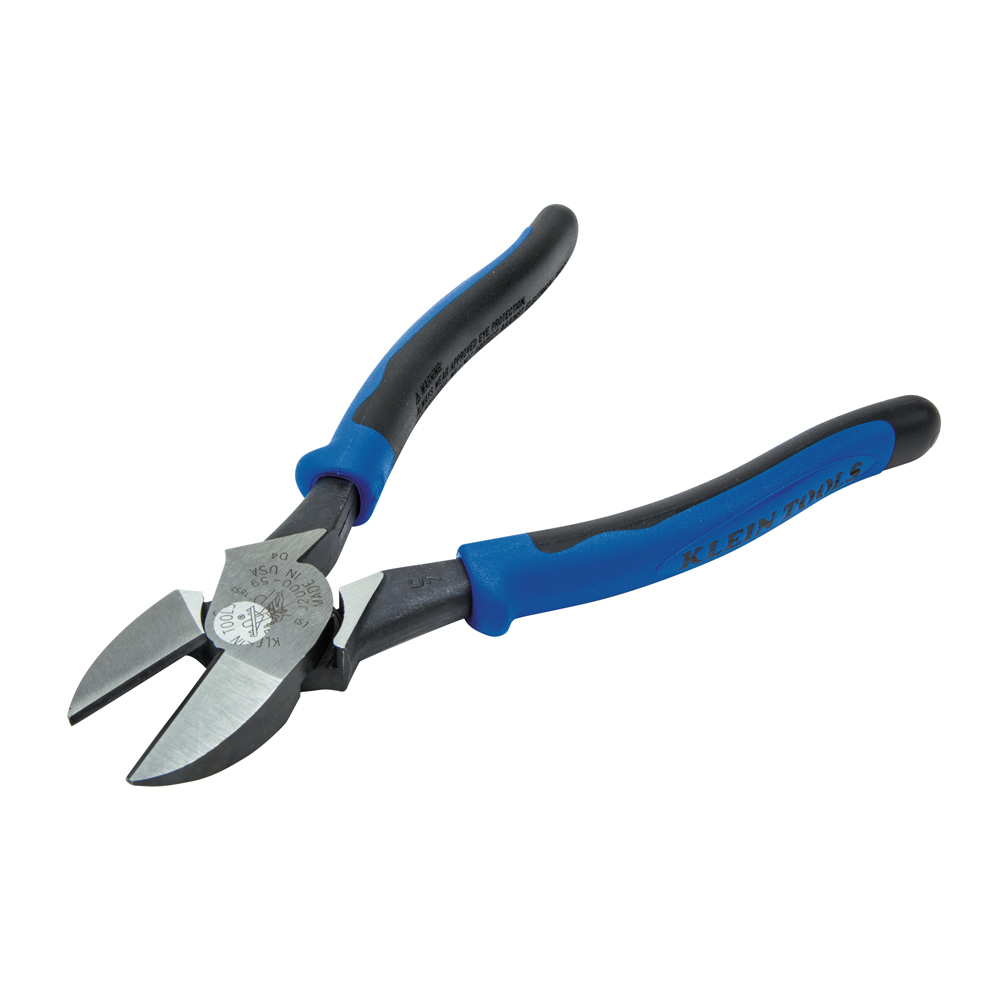 Manufacturing tools in America is more than just a Klein tradition, it's a winning tradition that we've upheld for more than 160 years. We are proud of the work that we do, but we are even prouder of the work that we help you do.
The 9'' Journeyman™ Heavy-Duty Diagonal-Cutting Pliers help professionals get the job done with a high-leverage design and 46 percent more cutting power than alternatives. The hot-riveted joint provides smooth cutting action while eliminating handle wobble. Induction-hardened cutting knives make for a longer life, meeting jobsite demands for innovation and durability.
Its heavy-duty forging, manufactured right here in the U.S., is proof that when you pick-up a Klein, it will never let you down.
Multi-Purpose
For the best ability to do more with less, there's one tool that stood out above the rest. The Long-Nose Wire Stripper/Crimper is coming soon to a jobsite near you – yet, it's already ranked as a Klein Gold Medalist!
Designed specifically with electricians and HVAC professionals in mind, this innovatively designed Klein Kurve™ wire stripper offers a gold medal-worthy solution to both stripping 10-20 solid and 12-22 stranded wires and crimping insulated and non-insulated connectors. The tool's tip is designed to grab, pull and bend even the smallest of wires and its reinforced head reduces flex keeping stripping holes true to size. This new tool provides optimal leverage to help make stripping and crimping easier.
Note: This product is not yet available for purchase, but keep checking back at your local distributor for its official launch.
Precision Work
Working in tight spaces can be difficult, but with the right tools, it can be made easier. Klein's 4-in-1 Electronics Screwdriver with Torx® is designed for optimum control and precision when working on small equipment.
This new addition to your tool bag features four different tips in one tool to meet the growing demand for convenience and efficiency on the job.
There were a lot of qualifiers for the Klein Tools 2018 Gold Medals, but these four new jobsite essentials beat out the competition with outstanding Klein quality. Which #NewKleins do you think deserve a gold medal? Share your favorites with us on social media and help us cheer on our champions!