As we move towards the holidays, many people are looking for the perfect gift for the trade professionals in their life. One of the most important pieces of equipment that can often get overlooked is the perfect bag. Given that a bag is essential for carrying tools safely and efficiently, it can be one of the most key necessities for any pro. Today we're looking at some of the different bag options that Klein Tools has to offer and the different needs that they can help.
For a dark worksite - Tradesman Pro™ Tool Station Tool Bag Backpack with Worklight
-This backpack not only features 21 pockets and a large interior for maximum, but also a removable hands-free Worklight to illuminate not only the backpack but also the jobsite around you. Plus, the front flap unzips halfway for quick access or fully extends for workstation access.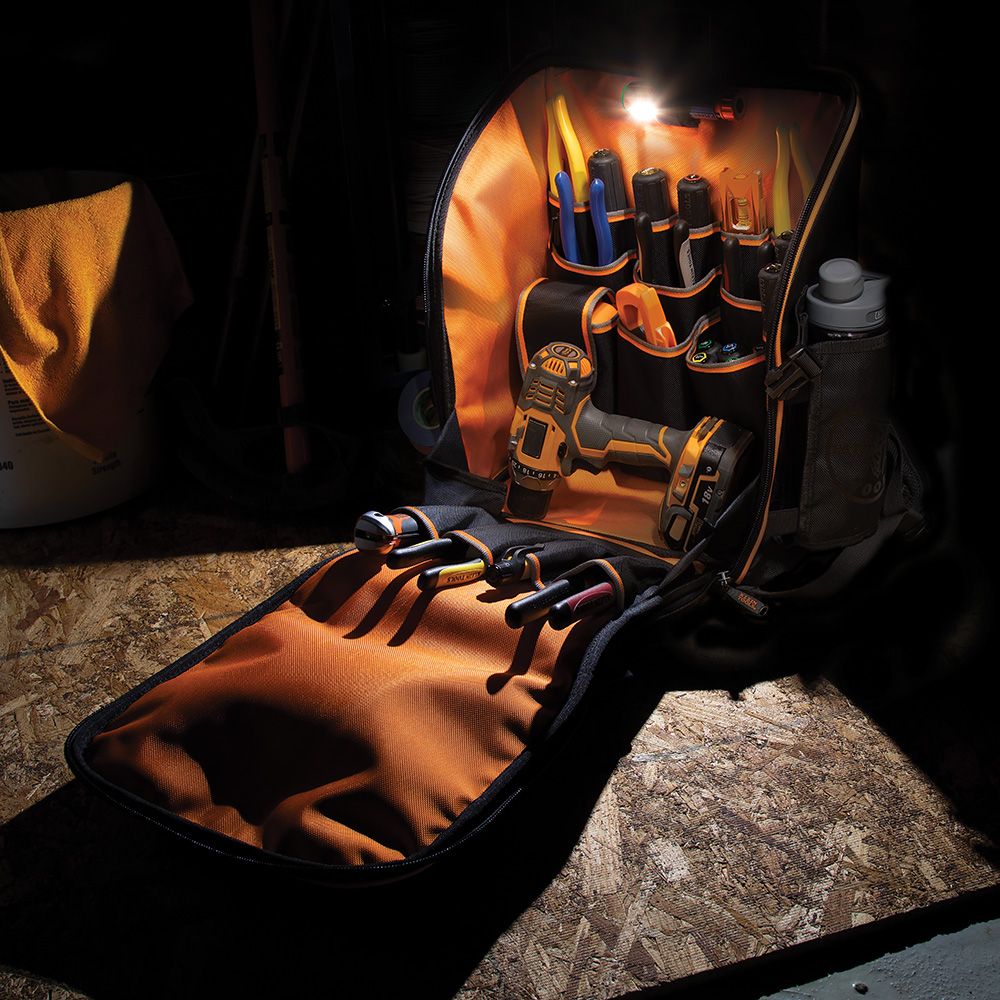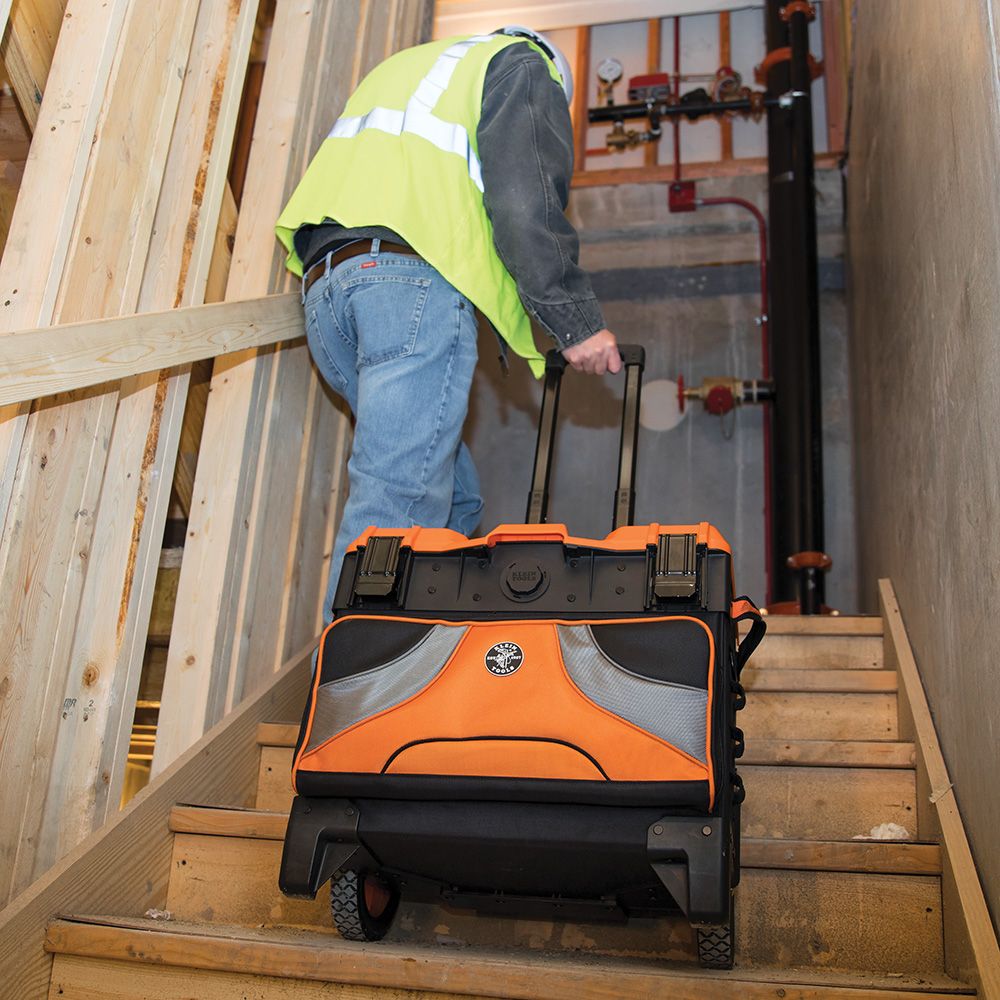 For a worksite with rough terrain - Tradesman Pro™ Tool Master Rolling Tool Bag, 19 Pockets, 22-Inch
-This rolling tool bag features 8-inch wheels and high clearances to easily roll over tough terrain. A heavy-duty telescoping handle and ability to transport up to 250-pounds means you can easily pull along the heaviest tools and supplies. The 19 interior pockets also give you plenty of options to organize smaller items, and the hard top allows for stacking and storing things like cell phones, beverages and small parts.
For a wet worksite - Tool Bag, Canvas with Leather Bottom, 15 Pockets, 20-Inch
-This tool bag is made of #8 natural heavy-duty canvas, as well as a leather bottom and sides to provide extra protection from the elements. With 14 interior and 1 exterior pocket, there are plenty of options for organizing your tools, and the steel frame mouth with hinge means they'll stay secure in the bag. This bag is also available in other sizes depending on what is right for your needs.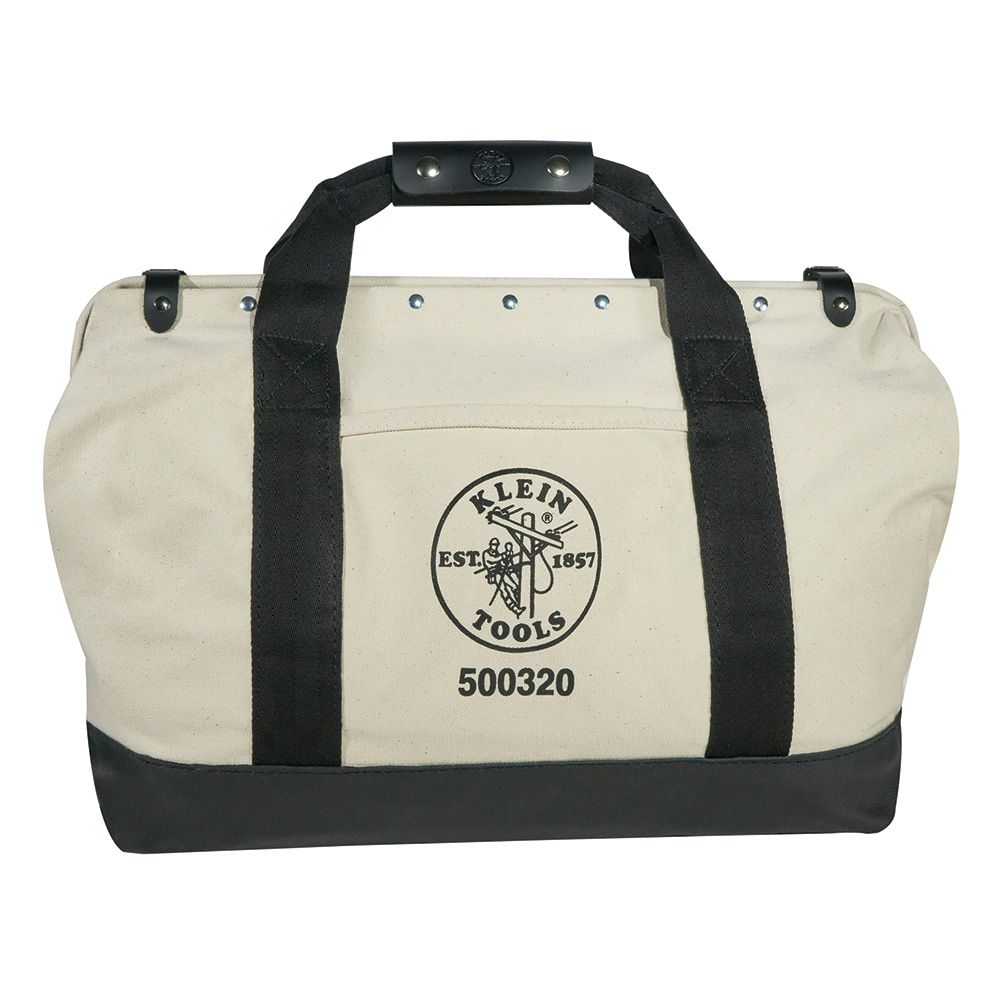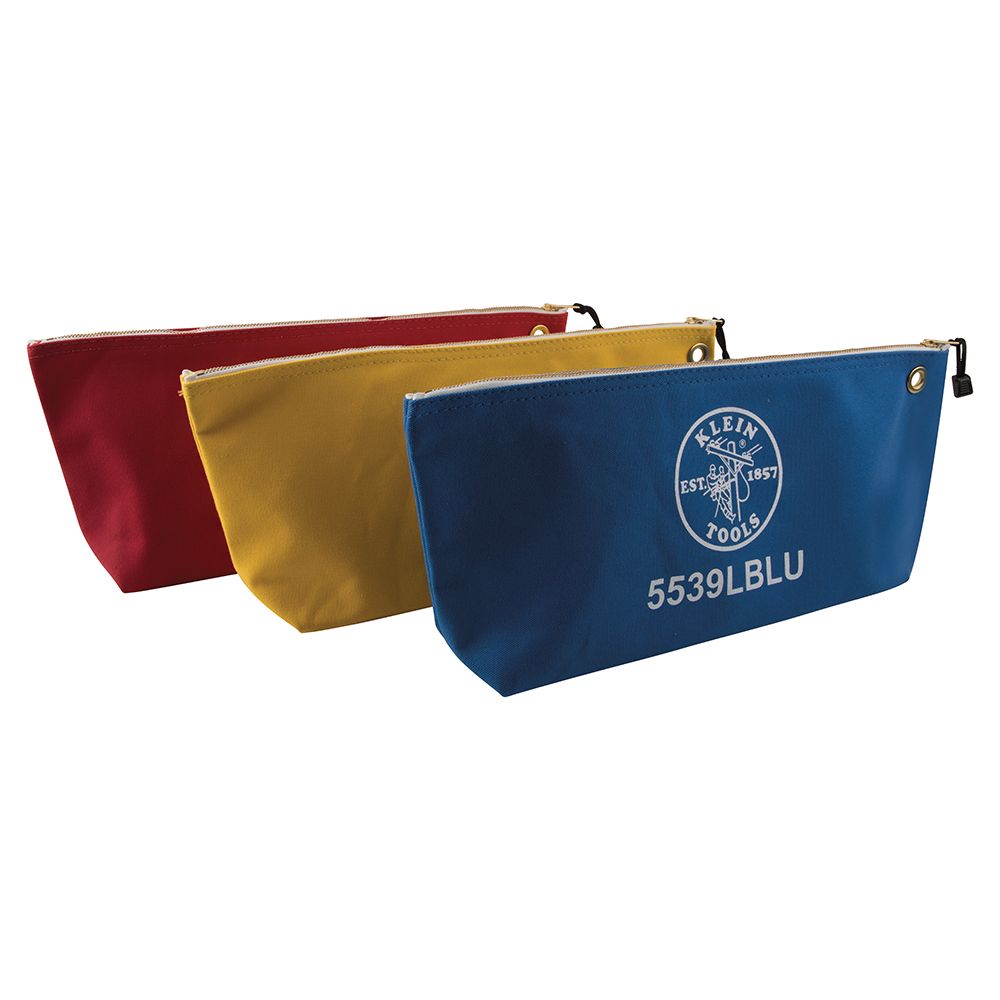 For use inside another bag - Canvas Bags with Zipper, Large Assorted Colors, 3 Pack
-Often times in a large bag with many tools, its important to divide up tools and parts based on the needs of different jobs. This bag set is the perfect solution for those times. The set includes three different colored bags, all wide-bottomed to easily stand up and offer easy access when open. Constructed with #8 canvas and heavy-duty brass zippers, these bags are meant to be tough and have added durability.
What kind of bag do you use on your jobsite? What are the most important features you seek out when looking for a bag for line of work? Let us know in the comments!