Since 1857, Klein Tools has been providing the highest quality hand tools to help trade professionals succeed on their jobsites. With over 160 years of experience, we've perfected the products you need to get your job done right. However, our founder, Mathias Klein, had a vision that went beyond the jobsite. He wanted his brand to reach across all parts of life, and allow a tradesperson to really incorporate Klein Tools into each facet of their everyday routines. Which is why today, Klein Tools is excited to announce the launch of our newest line, The Blacksmith Collection.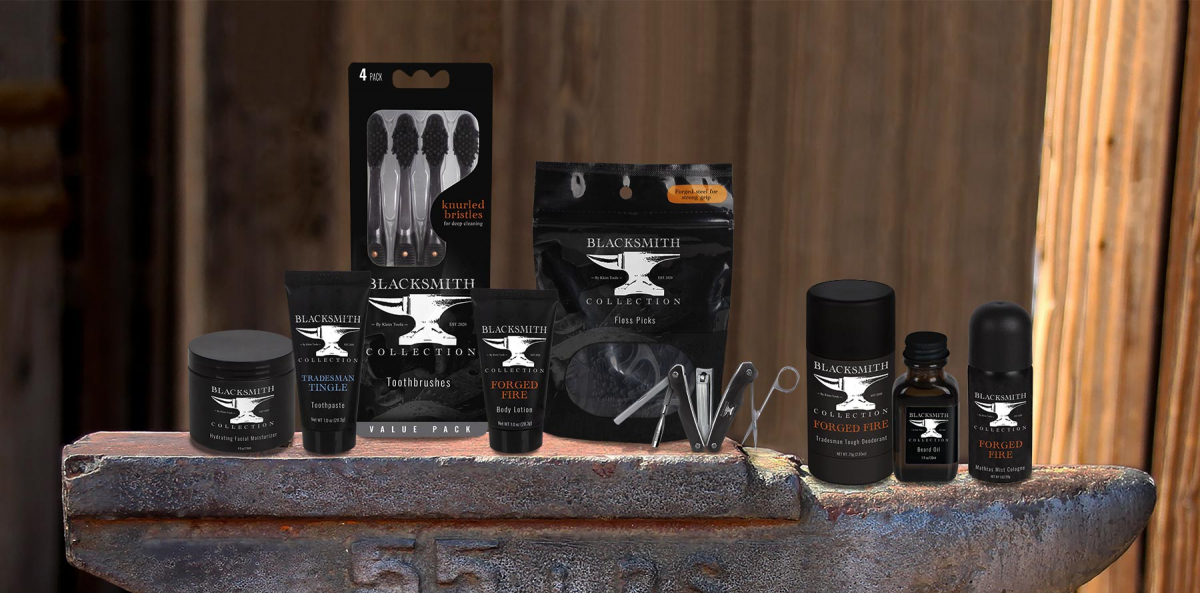 This collection of personal grooming products is built for the tradesperson on the go – even if you've only been doing essential travel for weeks. Once you're able to leave your "home-site" and practice "social closeness" again, this will be the perfect kit to help you go directly from the jobsite to date night in a few quick steps!
Pack this all up into your signature Blacksmith Collection travel bag, and you've got a date night transformation ready to go!