Tradespeople Find Hidden Jobsite Treasures
Posted on:
February 23, 2018
"If these walls could talk …" is a common phrase to hear around any historical or otherwise significant property. But did you know that the walls – or other nooks and crannies around jobsites – sometimes do reveal their secrets to the people who are renovating or restoring them? From artifacts found at Seattle's Space Needle and Buckingham Palace to local discoveries of past workers and pieces of history, here's a peek at some of the interesting things tradespeople have found on jobsites around the world.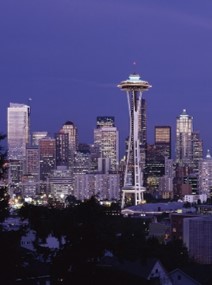 When construction workers were completing a renovation project in Seattle's Space Needle, they stumbled across a time capsule. Current employees had heard about the capsule but didn't know where it was hidden or if it even still existed. Thanks to the tradespeople on the job having keen eyes for out-of-place boxes strapped to steel support bars, Space Needle fans got to rediscover its history with mementos from 1982 – 15 years after the forgotten time capsule's intended open date.
Similarly, when a new gymnasium was being built at Dale High School in Oklahoma, the crew was seconds away from demolishing the school's outdated gymnasium when they found an irreplaceable piece of history. Originally placed in 1938, this time capsule included old newspapers, text books and documents from the school's development in 1919 – almost 100 years ago!
Across the globe, in Germany, an electrician was working behind a power socket, when he discovered 80,000 euros (almost $100,000), a chunk of which was stashed in an old salt container. He notified the police, who found the remainder of the cash. It took the police up to three hours to count all of the money, and the founder is still hoping he is rewarded for his honesty.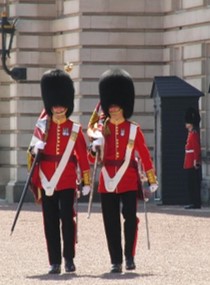 With a 10-year electrical update planned at the Buckingham Palace, it looks like professionals will uncover all kinds of history along the way. A piece of an old newspaper dating back to 1889 and vintage cigarette packets already have been found. We wonder what other stories those walls will tell as the project continues on.
Back in Oklahoma, a different group of construction workers found a note from 1933. On it were the names of the firemen, plumbers and electricians who worked at the capitol building during that time. The crew will carry out the tradition by leaving behind their own names.
Leaving your mark clearly isn't unheard of. In fact, a carpenter in Oregon, Clint Lamkey, stumbled across some familiar initials on his jobsite … his father's! More than 40 years after his father had worked on the building, Clint was assigned to the renovation project and found not one, but two of his dad's signatures on the building's concrete walls. Call it fate or coincidence, all we know is that doesn't happen every day!
We had to throw this one in here too – when an HVAC tech was tracing ductwork during a client's home renovations in Florida, he discovered a secret room closed off in the attic. With the door closed, it was like it wasn't even there, making this discovery a little more eerie for the finder.
What scary, silly or significant items have you found while on the job? Do we want to know? Share them with us on social media!