Top Accessories to Protect Your Head
Posted on:
January 15, 2021
Klein Tools has spent many years designing and perfecting various forms of personal protective equipment, including gloves, safety vest, knee pads and quite importantly, hard hats and safety helmets. Head protection is especially important given how many jobsite injuries are head related and how serious they can be. As great as these forms of head protection can be, additional accessories can improve their functionality and even how comfortable they are. Below you'll find some of Klein Tools' hard hat and safety helmet accessories and learn a bit about how they can make your head protection more functional and more comfortable so you keep your hard hat on and your head safe.
Rechargeable Headlamp and Worklight
-This rechargeable hard hat headlamp features a versatile LED headlight that provides three modes to fit your task: a bright, 14-hour floodlight; a brighter 9-hour focused spotlight, and an ultra-bright 300 lumen boost mode. It can easily mount directly to a Klein hard hat, safety helmet or bracketed strap, and if you need a stationary work light you can attach it to any magnetic surface.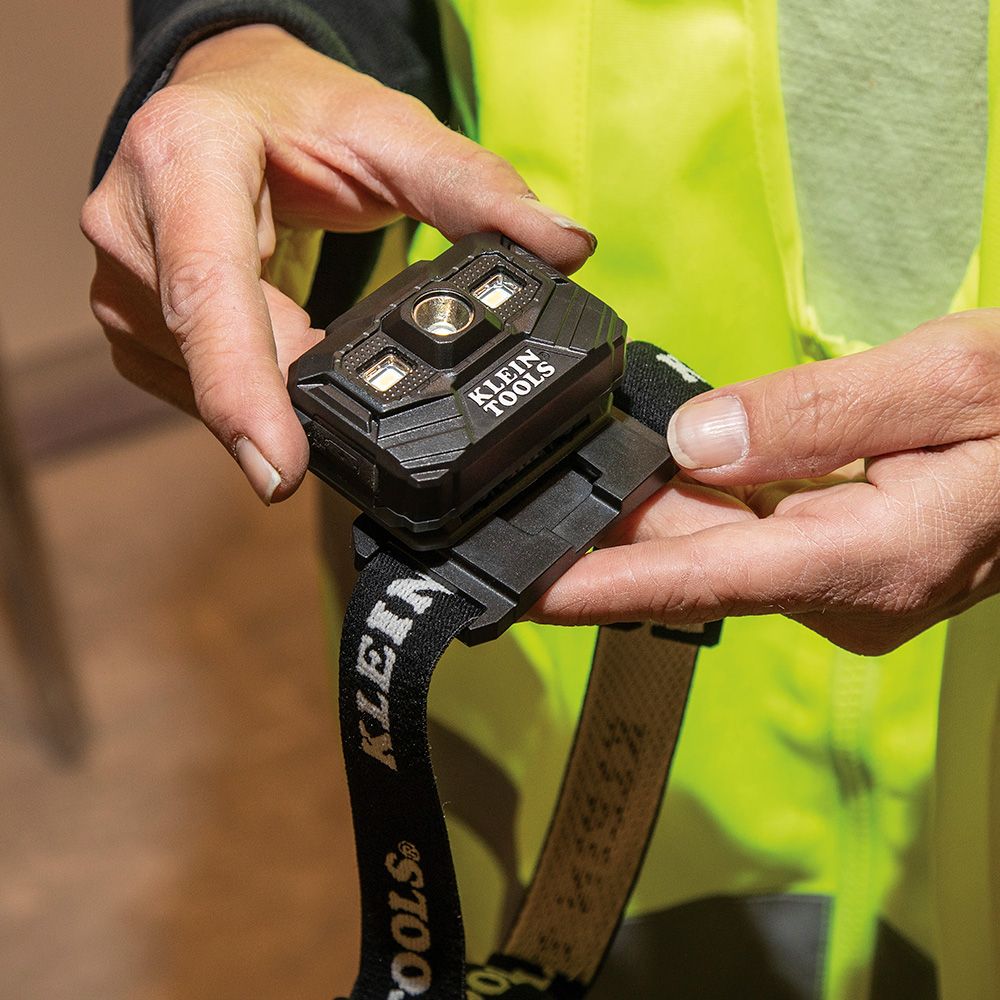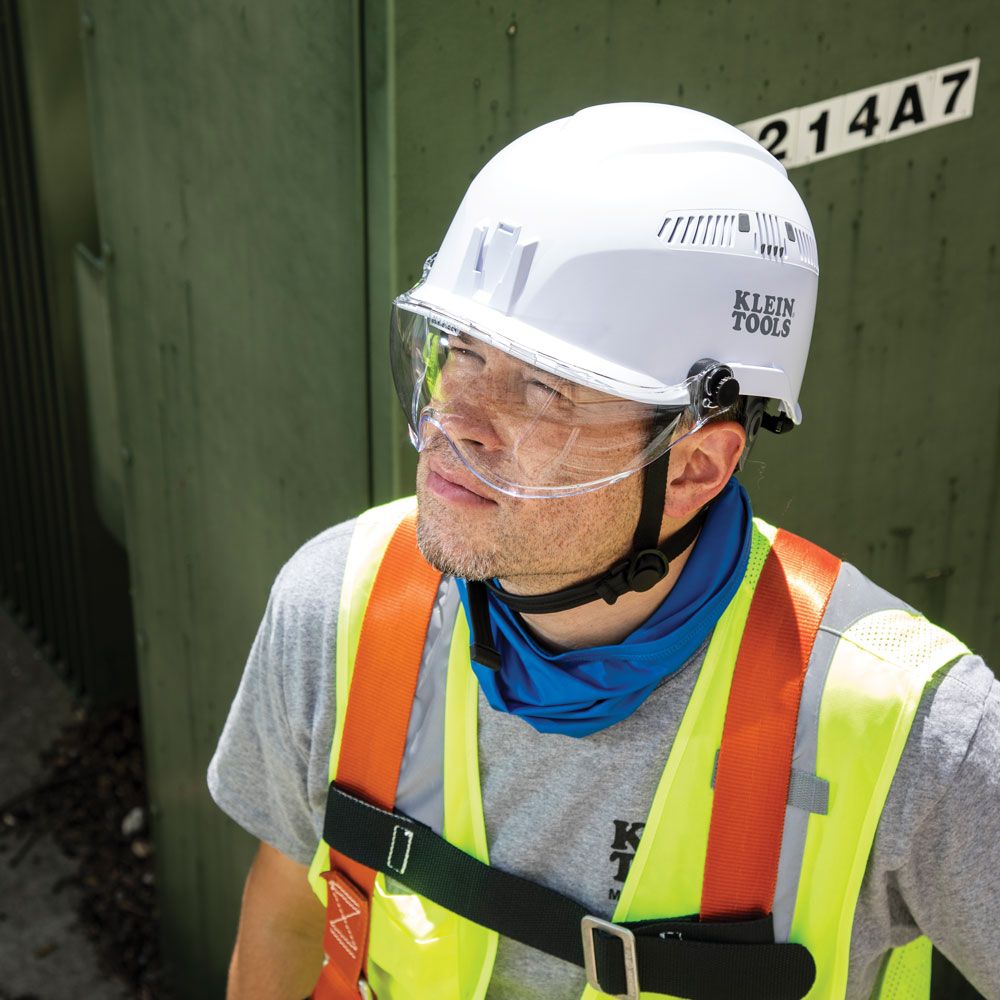 Safety Helmet Visor
-Available in clear of with a grey tint, this visor is meant to attach to Klein safety helmets and provide impact and UV protection. The Optical Class-1 lens is tested to minimal distortion meaning you maintain uncompromised vision, plus anti-fog and scratch resistant treatments ensure that your vision will stay clear regardless of what the jobsite throws at you.
Hard Hat Chin Strap
-You never know what kind of conditions you're going to encounter when working, and high winds or awkward positions can send your hard hat flying. This strap with a multi-point attachment system of 4 clips works with Klein hard hats to ensure that doesn't happen. It is leather-bound for long-term comfort and easily adjusts for a personalized fit.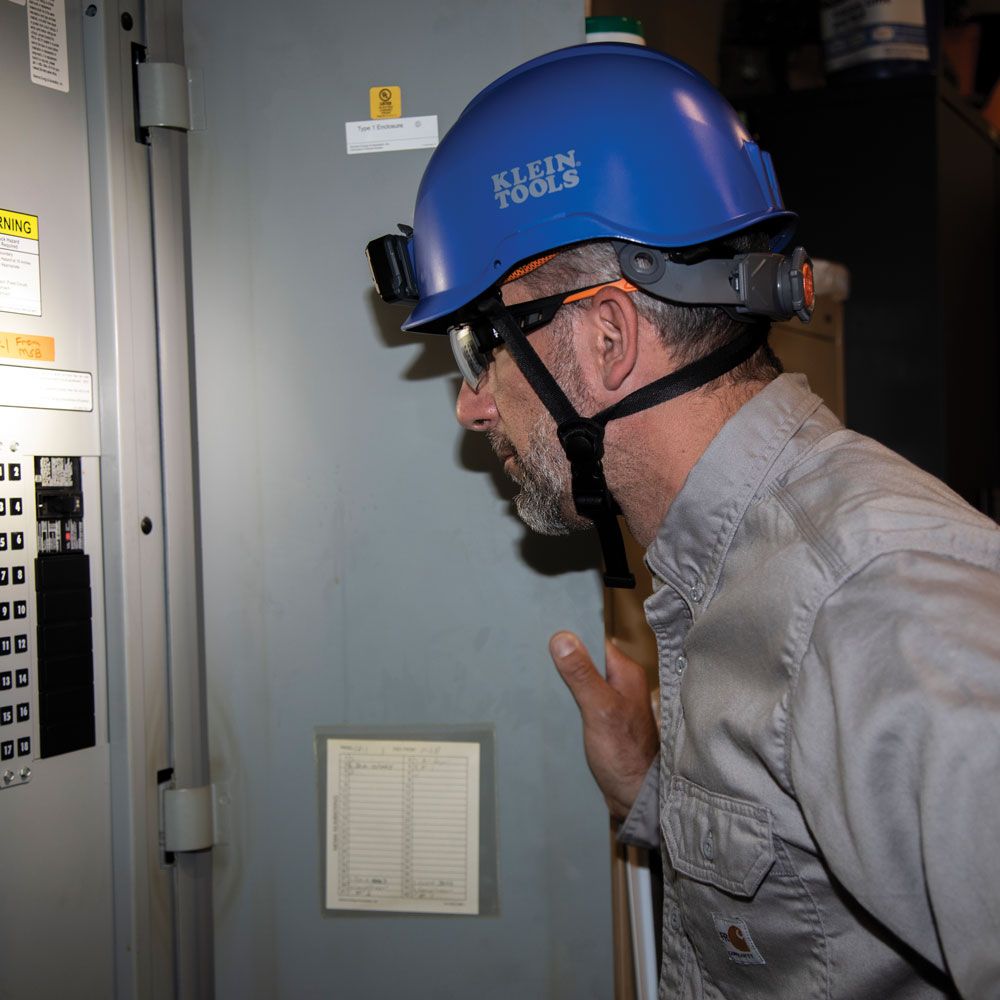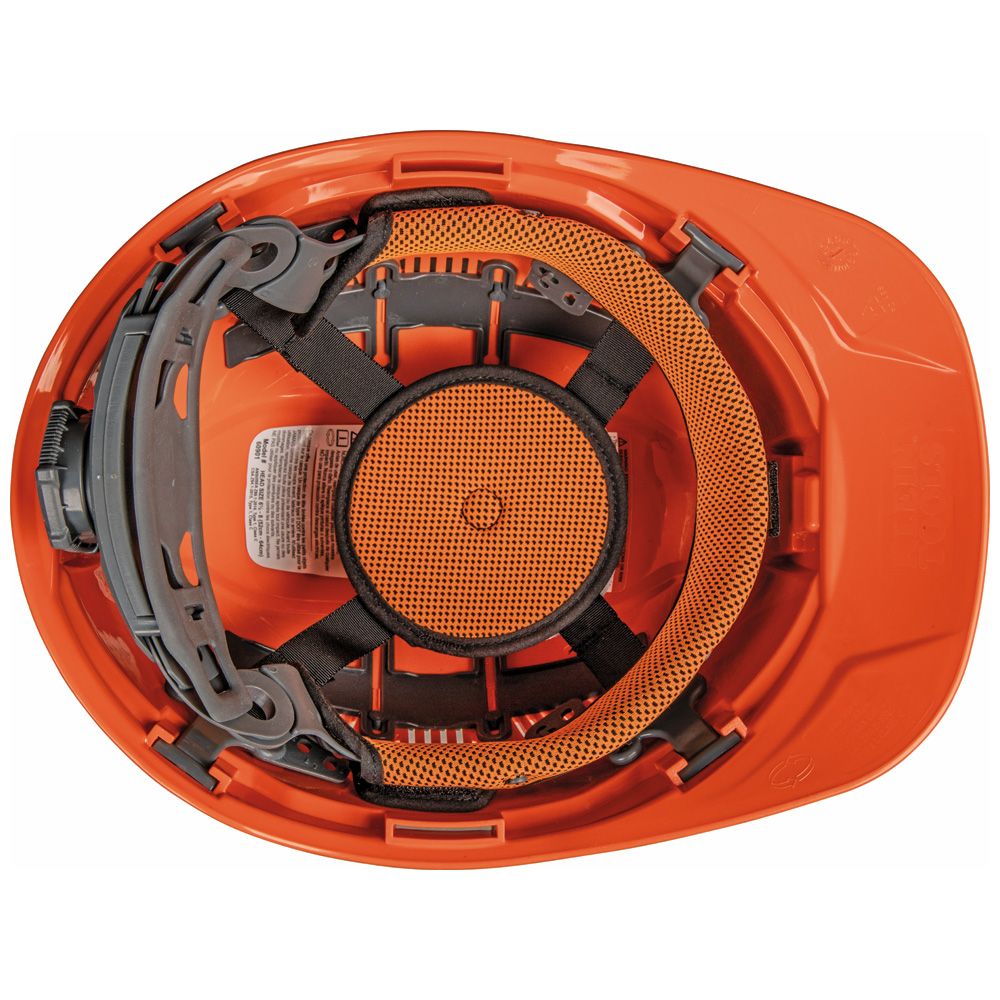 Hard Hat Replacement Top Pad
-Designed with durable padded materials to prevent straps from digging into the top of your head, this sweat-wicking and odor control pad improves cooling on your head and helps reduce hair tangles. It easily attaches to your hard hat or safety helmet with hook and loop and can easily be taken in and out. Along with the Hard Hat Replacement Sweatband, it is machine washable, meaning it stays fresh and can be used multiple times.
Do you use Klein Tools hard hats and safety helmets? What accessories have been most useful on your jobsite? Let us know in the comments?