#SkillsNSD2019 – Five Reasons to Celebrate SkillsUSA National Signing Day
Mark your calendars!
On May 8, 2019, SkillsUSA and Klein Tools will host the first-ever SkillsUSA National Signing Day. This historic event will celebrate almost 3,000 high school seniors dedicated to pursuing careers in the skilled trades nationwide.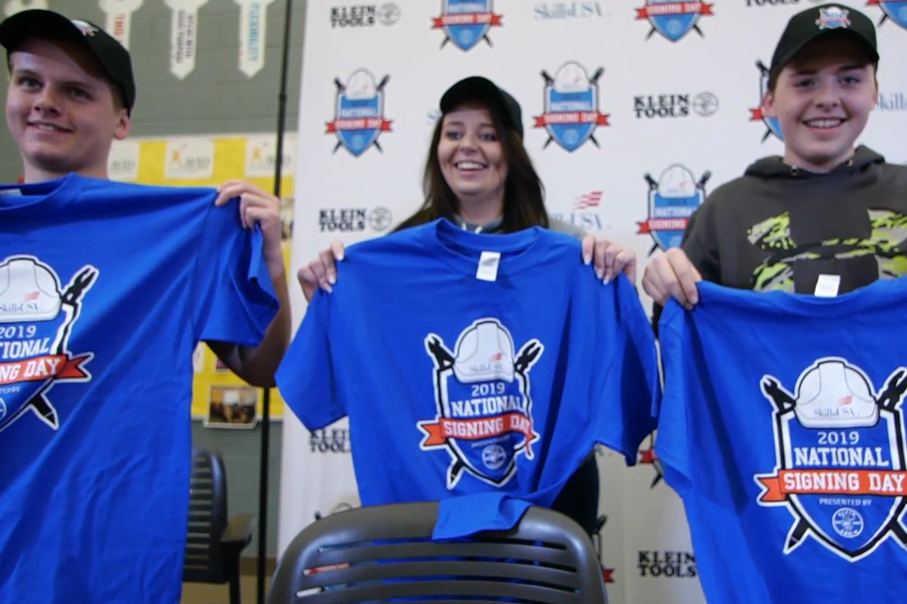 And there's still plenty of time to join in on the celebration. In fact, SkillsUSA and Klein Tools are counting on YOU to help make this event that much more memorable for today's aspiring professionals, so here's five reasons why you won't want to miss out.
1. Honor the next generation of skilled professionals.
The world's infrastructure depends on skilled tradespeople across all fields for day-to-day maintenance and improvements. On National Signing Day, we will celebrate, honor and recognize the next generation of skilled professionals as they prepare to fill vital roles in our communities.
2. Play a role in bridging the skills gap.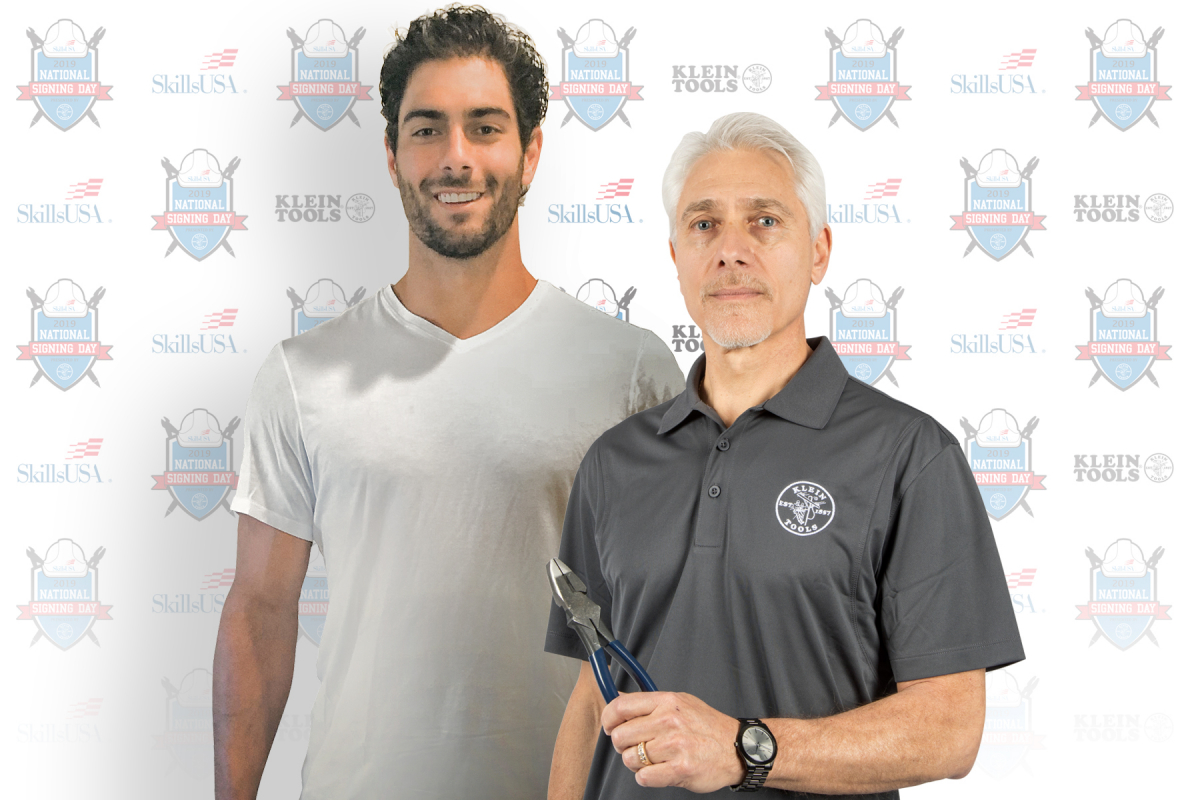 According to SkillsUSA, 83% of companies report a shortage of skilled workers due to both a lack in necessary training as well as more experienced professionals leaving the field. Together, on National Signing Day, we will help raise awareness of the many benefits a career in the trades offers, highlighting the skilled workforce as a rewarding career option for up and coming professionals.
3. Celebrate alongside NFL Quarterback Jimmy Garoppolo and his father, Tony Garappolo.
Jimmy Garoppolo remembers his high school signing day as a pivotal moment, solidifying his decision to attend college and play football and putting him on course towards his NFL career. Still, he understands the skill, patience and hard work required to succeed as a trade professional, having learned from his father, a career electrician. Similar to Jimmy, students honored on National Signing Day will remember the day they signed their official "letters of intent" to pursue a career or continuing education in the skilled trades.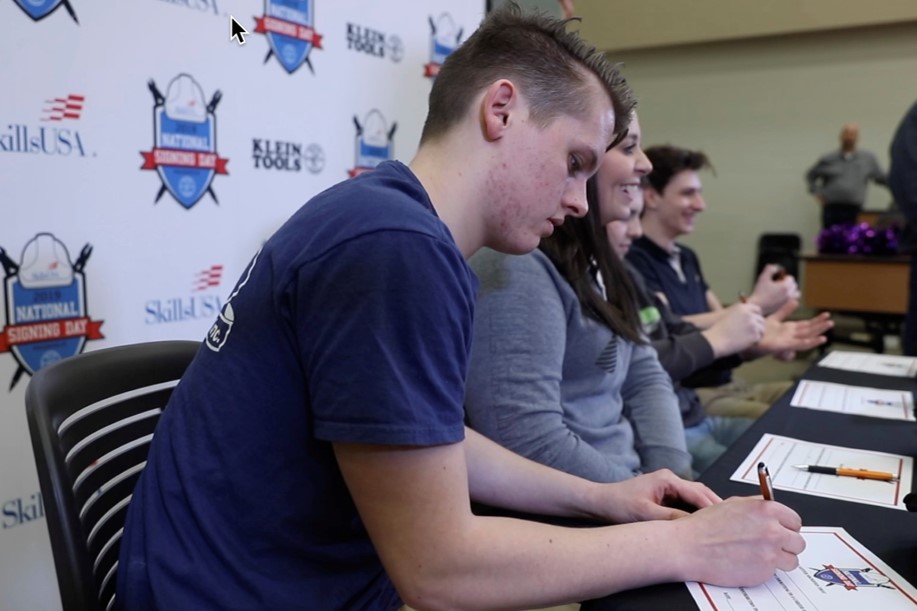 Jimmy and Tony Garoppolo will celebrate National Signing Day together at Silicon Valley Career Technical Education in San Jose, California.
4. Learn more about today's aspiring tradespeople.
As part of the National Signing Day festivities, individual students will announce their career plans for a job offer, apprenticeship or advanced technical training in the residential wiring, building trades and renovations, HVAC or plumbing industries. Event attendees, including school administrators, teachers, elected officials, SkillsUSA advisors, family and friends as well as at-home supporters, will learn firsthand how today's aspiring tradespeople enter the trades and witness the first steps of their journey towards a successful career in the trades.
5. Make history with SkillsUSA and Klein Tools.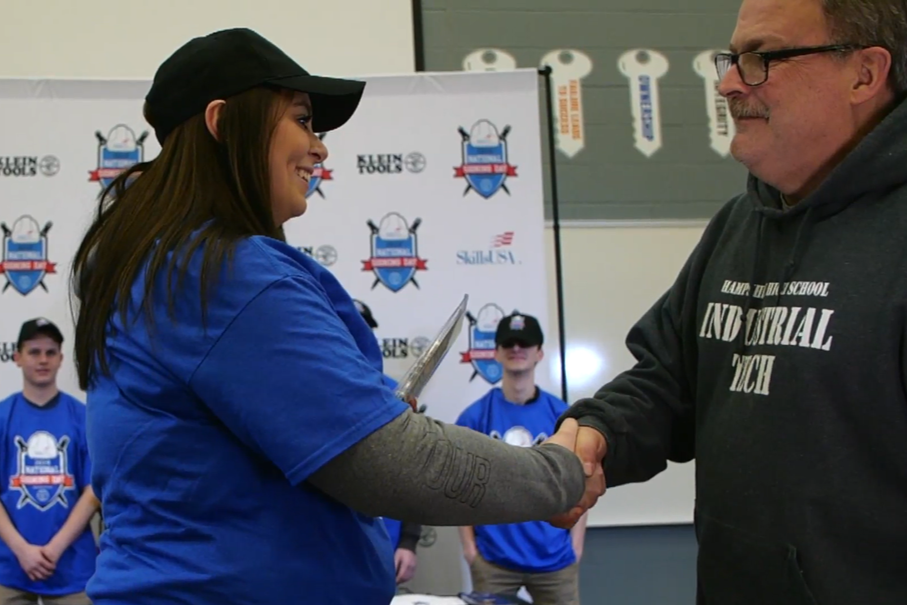 Since 1857, Klein tools has achieved many milestones, and the inaugural SkillsUSA National Signing Day is one our team will always remember. We will recognize nearly 3,000 students at almost 300 high schools across the United States, a monumental effort in our commitment to strengthening the skilled workforce. Join the celebration to help transform one day in history into a highly-anticipated tradition.
From honoring the next generation of skilled professionals to celebrating with Jimmy Garappolo, SkillsUSA National Signing Day presented by Klein Tools is sure to be an exciting, empowering day of events.
Want to get involved? It's easy. Just follow @kleintools on Facebook and tune in on May 8 for live look-ins at select high schools in California, Georgia, Illinois, New York and Texas.
Or to find a participating school near you and learn more, visit: www.kleintools.com/nsd.