Are you ready to get signing?
On May 4, 2021, Klein Tools will once again be a sponsor of SkillsUSA National Signing Day. Over the past few years, this even has recognized thousands of high school seniors dedicated to pursuing careers in the skilled trades across hundreds of high schools nationwide!
The world's infrastructure depends on skilled tradespeople across all fields for day-to-day maintenance and improvements. On National Signing Day, we will celebrate, honor and recognize the next generation of skilled professionals as they prepare to fill vital roles in our communities. More and more, we are witnessing a shortage of skilled workers due to both a lack in necessary training as well as more experienced professionals leaving the field. Together, on National Signing Day, we will help raise awareness of the many benefits a career in the trades offers, highlighting the skilled workforce as a rewarding career option for up-and-coming professionals.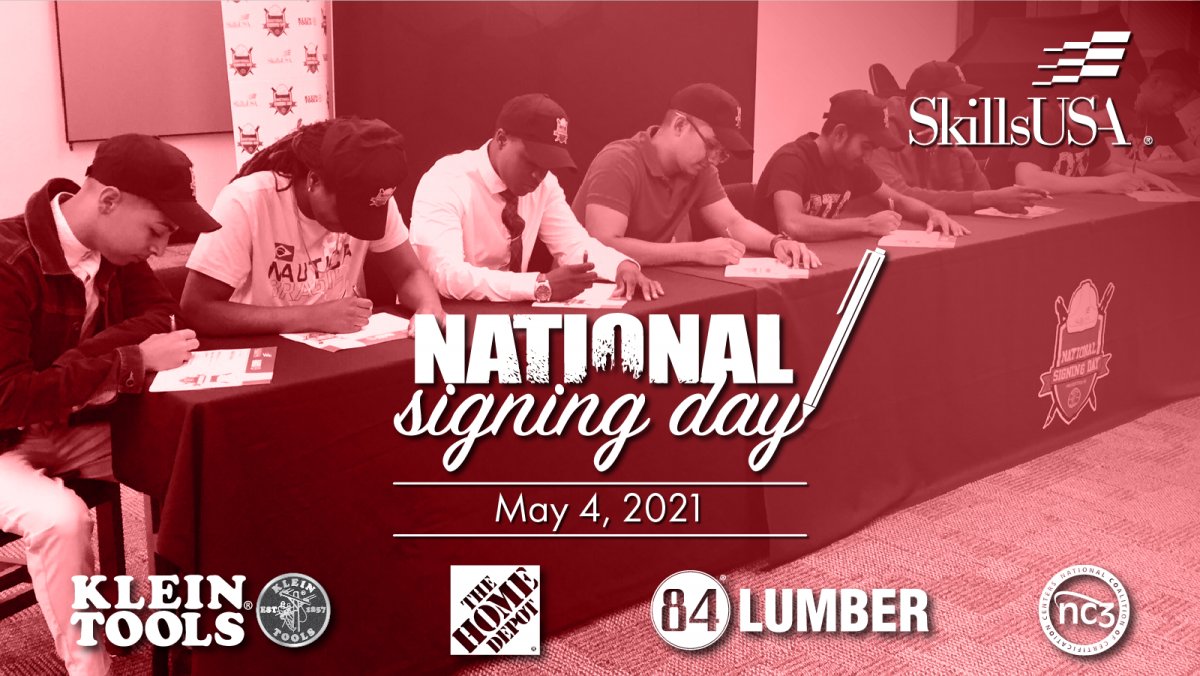 Klein Tools has always been dedicated to helping celebrate the next generation of trade professionals, and National Signing Day will be no exception! On Tuesday, May 4, Klein Tools will be hosting a live virtual event with special guests from across the country popping in to talk about the importance of the skilled trades and their experiences working in said trades over the years. During the event expect to hear from Klein Tools leadership, Klein Tools' 2020 Electrician of the Year John Kinney, and San Francisco 49ers Quarterback Jimmy Garoppolo and his father, Tony Garoppolo, a retired electrician.
Be sure to tune in this Tuesday!