Klein Snapshot: February 14
Posted on:
February 14, 2020
Every month in 2020, we'll be brining you a Klein Timeline Snapshot: a look back in time at a specific year, looking at what the world was like in said year, and what was happening with Klein Tools.
This month's year: 1941
4 piece bedroom set: $10
Quart of ice cream: $0.30
Movie tickets: $0.15-0.25
What was happening in the world: With the Great Depression over and the U.S. economy growing steadily, the transportation industry was experiencing growth. More people were traveling longer distances for work, and the number of cars on the road was steadily increasing. In New York City, transportation was booming, and less than a year prior, the Queens-Midtown Tunnel had opened. This tunnel was the first roadway under the East River connecting Manhattan and Long Island. February 14, 1941 marked a historic day, as the one-millionth vehicle drove through the tunnel, which is quite surprising considering the tunnel had only been open just shy of three months. Another fun fact: President Franklin D. Roosevelt was actually the first person to drive through said tunnel, a few weeks before it opened to the public.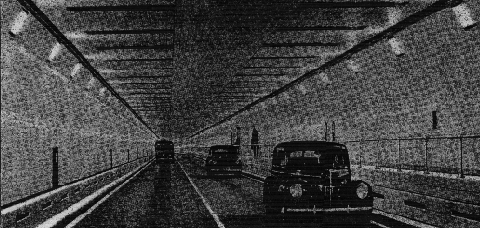 What was happening with Klein Tools: In 1941, Klein Tools was 84 years old, and a trusted staple amongst hand tool manufacturers. Despite this, the company was still recovering from The Great Depression like every other business. One of the things that boosted sales and helped Klein Tools grow during this time was working with the U.S. armed services. In February 1941, Klein signed a defense contract and started manufacturing tools for the armed forces during World War II. Being American-made gave Klein Tools an added layer of patriotism and a leg up over the competition. Even during the time of ramping up product for the military, Klein Tools continued to make tools for consumers at home in America. This allowed the company to keep up a pace of increasing growth throughout the decades that followed.