As we've moved into 2021 and life has somewhat started returning to normal after the various interruptions of last year, trade professionals are getting back to work, and jobsites are busier than ever making up for lost time. Given that fact, and the fact that some stores are still implementing limited shopping experiences, said professionals might have the time or opportunity to go to a store and check out the latest tools before making a purchase. Seeing this problem and wanting to help out the pros that support us every day, Klein Tools came up with a solution, with the introduction of our Klein Tools sales trucks.
The Klein Tools sales trucks are Klein branded pick up trucks that come to a jobsite near you and give you a Klein experience without you having to go anyway. These reps who bring these trucks bring an assortment of both new and traditional products, as well as Klein Tools swag, and can take orders with distributors right on the spot.
"Klein Tools has always looked for innovative ways to connect with the professionals that use our tools on a daily basis, and these trucks provide a unique opportunity to do that," says Greg Palese, VP of Marketing for Klein Tools. "Regardless of what trade you work in, these trucks let you see and feel our tools before purchasing, as well as let you interact with a member of the Klein team who is knowledgeable about the tools on hand."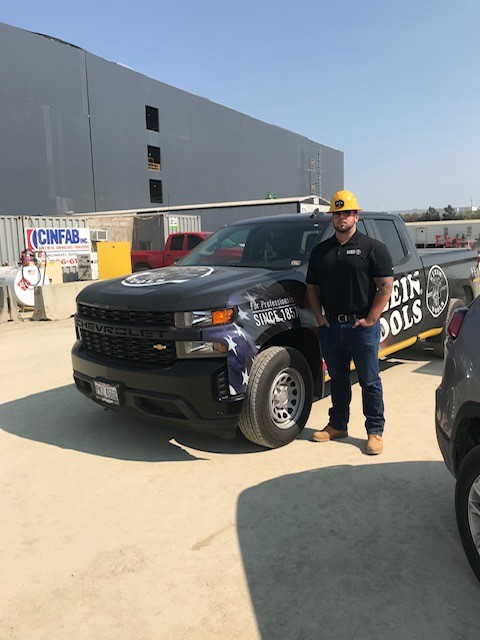 Have you seen a Klein Tools truck at one of your jobsites? Would you like to? Sounds off in the comments and let us know!