Gear Up for Race Nights Under the Lights
Charlotte Motor Speedway, known to motorsports fans as "The Greatest Place to See the Race," was the first major track designed and built by current chairman and NASCAR Hall of Fame inductee O. Bruton Smith. Since opening in 1959, the track has undergone significant expansions and renovations to accommodate a more diverse lineup of activities and experiences for its fans.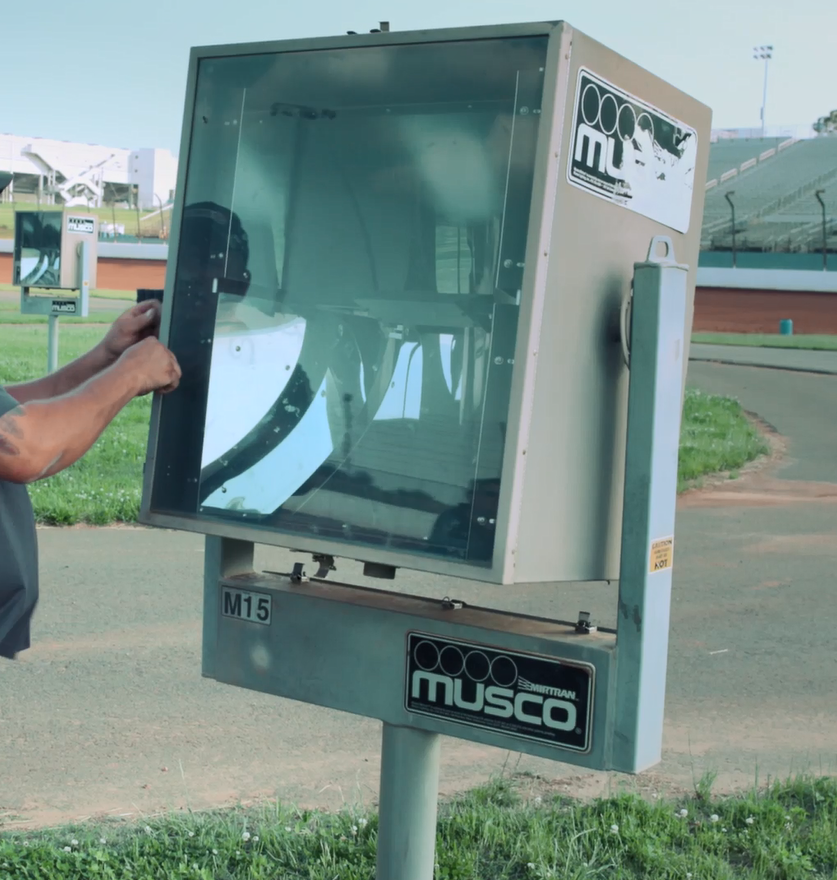 More than 30 years after the first cars raced at Charlotte Motor Speedway, the facility installed perhaps its most significant operational innovation: track lights. The 1,200-fixture permanent lighting system, developed by MUSCO Lighting of Oskaloosa, Iowa, allowed the track to install a revolutionary lighting process that uses mirrors to simulate daylight without glare, shadows or obtrusive light poles that could affect the fan and driving experience.
The new lighting installation in 1992 allowed Charlotte Motor Speedway to become the first modern superspeedway to host big auto race nights under the lights.
Today, the Charlotte Motor Speedway complex covers 2,200 acres and includes the 1 ½ -mile superspeedway, the brand new ROVAL road course, a state-of-the-art dirt track and the world's only four-lane drag strip. Those attractions, coupled with a 10-acre family-friendly Fan Zone/Play Zone and seven campgrounds, mean the Klein tools-equipped crew at Charlotte Motor Speedway needs to be on the ball when it comes to maintaining and improving the facilities.
The 40-person operations team is responsible for all facility maintenance, from the campgrounds to the racetracks. And each one of them is passionate about creating a seamless fan experience.
Charlotte Motor Speedway's commitment to consistently improving the fan experience through innovation has opened the door for more than typical motorsports events. In addition to entertainment throughout the auto racing season, the complex offers year-round camping for visitors to experience all that Charlotte offers. Multiple major motion pictures have been filmed at the speedway, and in 2006 it hosted the premiere of the Disney/Pixar hit "Cars." To top it off, the superspeedway's nearly 16,000-square-foot (larger than three basketball courts put together) HDTV set a Guinness World Record in 2011 – setting the stage for the ultimate viewing experience at the track.
Charlotte Motor Speedway was another stop on our trip around the country to showcase the always impressive – and sometimes unusual – work that Klein-equipped professionals do to make those iconic American events possible.