#ForgedTogether – Meet the Hands behind the Brand in Mansfield, Texas
Posted on:
October 11, 2018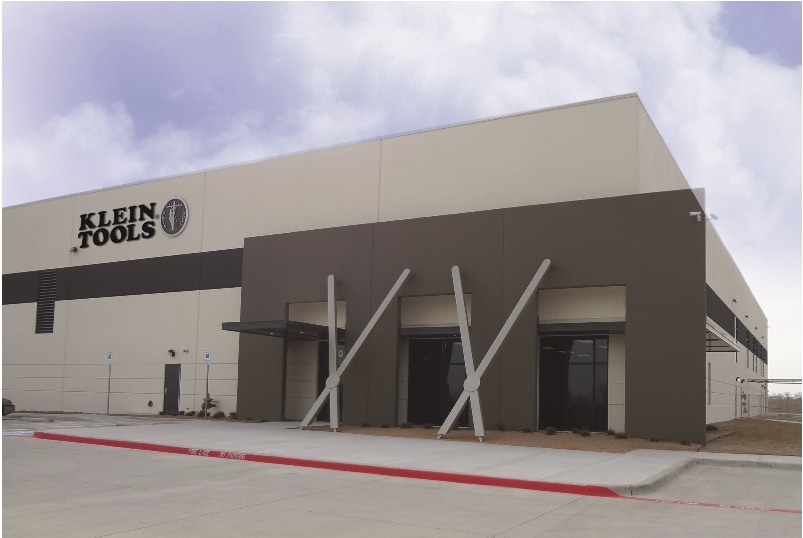 Since 1857, Klein Tools has proudly manufactured tools in the United States. Today, it's just as important to keep this tradition alive as it was over 160 years ago. From the busy streets of New York to the meadowlands of Texas, our forges blaze, our assembly lines run true, and our people continue to put six generations of expertise into every tool we create. That's why professionals around the world know that when they pick up a Klein, it'll never let them down.
Here's a closer look at the dedicated individuals working at one of our Mansfield, Texas locations, manufacturing your screwdrivers, wire strippers, fish tapes and more.
Desiree (Dee) Rucks holds a lot of pride for U.S.-made products. Though day to day she works mainly with Klein's mini screwdrivers, she has had vast experience on the manufacturing floor and can run most of the other presses. Like many of Klein's dedicated employees, quality remains a priority throughout Dee's workday.
Often times, community members ask her, "Oh you work at Klein tools! Is that here in Mansfield?" Yes, Klein is dedicated to American manufacturing, and many Klein Tools products are made locally to guarantee superior workmanship.
When it comes to cushion-grip handles, Lonny Lambert may know best.
Lonny works in the molding department and helps inspect each part individually for defects. His work helps guarantee that Klein Tools products not only are manufactured to the highest quality but are also built to last from generation to generation.
Sugey Payan's experience with Klein Tools extends over ten years, and she has the expertise to prove it. Having started in the assembly department then moved to the punch presses, and now working closely on nut drivers, no matter the job, Sugey has always put her best effort on the machines.
She works hard to ensure everything she does is quality – Klein quality. When we met Sugey, we couldn't help but notice her contagious positive attitude, not to mention her shear devotion to her family and career.
Valenda Wright takes pride in her country, and she has continued to work to support America's growth and its industries for 33 years. Along the way, Valenda has grown with the company, meeting a lot of people and learning the ins and outs of manufacturing hand tools. In fact, there's not a job on the plant floor that Valenda can't complete successfully.
Currently, Valenda works in fish tapes, where she gives her all to ensure every product meets the standards of the professionals who use them every day.
A lot of people go into manufacturing the tools that make up a professional's tool bag. Take Hermen Davalos, a team leader for drivers manufacturing and machining, for instance.
Hermen is invested in continuing to manufacture products in the United States, and he has been for 21 years. Over the years he has noticed the introduction of the latest and greatest technology, but even so, quality has remained a priority with every tool.
His favorite tool? Easy: the 8" High Leverage Diagonal-Cutters (Cat. No. D228-8), which he has helped manufacture for over 10 years.
We're happy to take the time to recognize these hardworking individuals in Mansfield, Texas. The Klein Tools family is grateful for their dedication and commitment to bringing Klein's mission of high-quality products to life.