Father's Day Gift Guide
For those who may have forgotten, Father's Day is right around the corner (quite literally, it is two days away)! If the holiday may have slipped your mind, have no fear! Klein Tools has got you covered with a list of quick and easy gifts that your Dad is sure to love, and you can find in time to celebrate this Sunday. Check out 10 dad-approved Klein Tools gifts below:
Klein Tools Black Swivel Seat Counter Stool
-Perfect for any home bar or man-cave, this black swivel stool (also available in yellow) is perfect for the dad who already has every Klein tool but wants to show off his love for Klein to friends and family when they come to visit.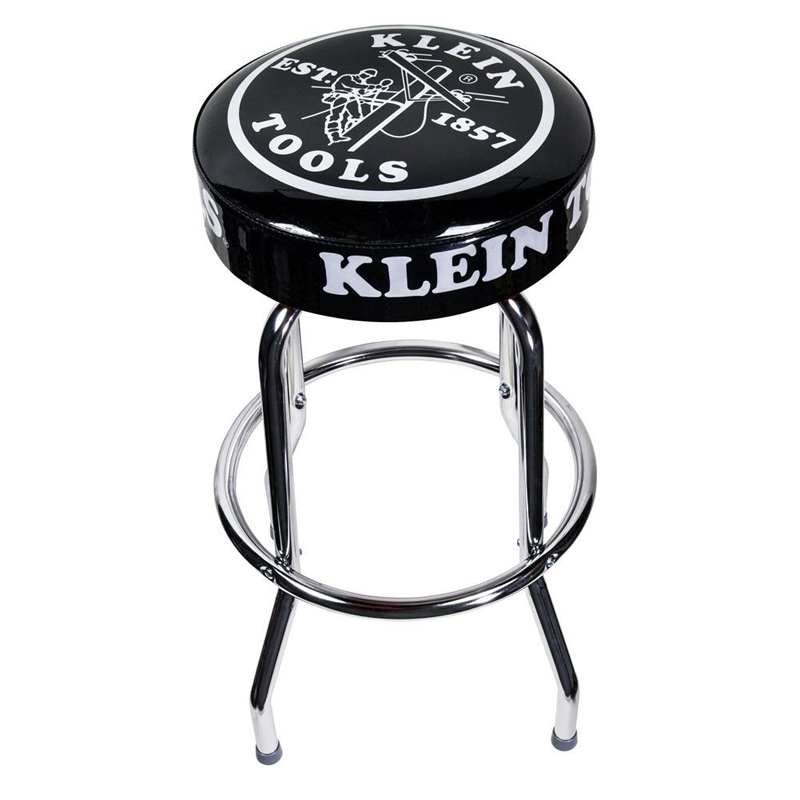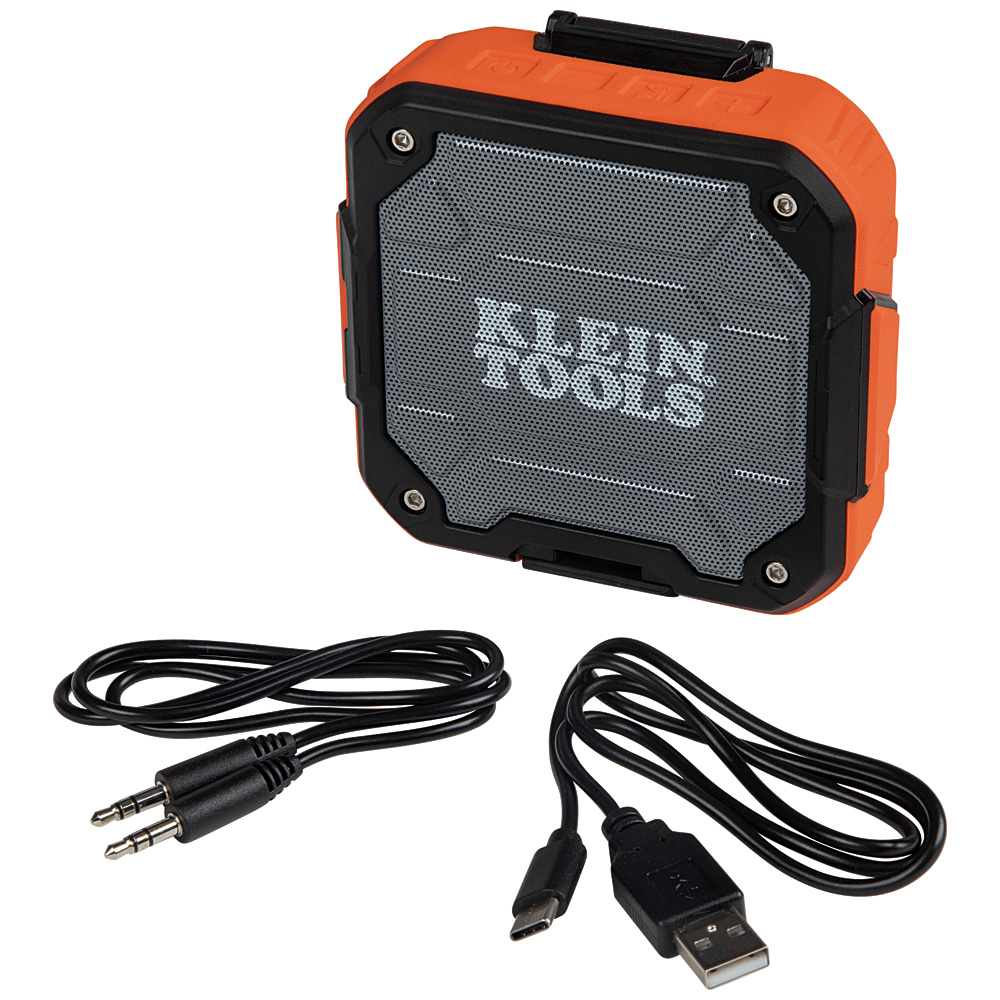 Bluetooth Speaker with Magnetic Strap
-Who doesn't like listening to music on the go? This Bluetooth speaker connects wirelessly up to 32 feet away and can be hung by the integrated hang hole or mounted with the magnet embedded in the strap. With a 10-hour battery life, it will last through your entire celebration, plus it is IP54 rated dust- and water-resistant, and built to handle 10-foot drops, so it's built to last.
Rechargeable Personal Jobsite Fan
-Whether your dad works on a construction site or just needs some extra airflow while working in the garage, this is the perfect fan for him. The base forms a strong clamp and has two incorporated magnets, so it can easily attach to a variety of surfaces. The arm base rotates and the cage spins 360-degrees to aim airflow in any direction, keeping your dad cool without blowing up dust and debris like larger fans.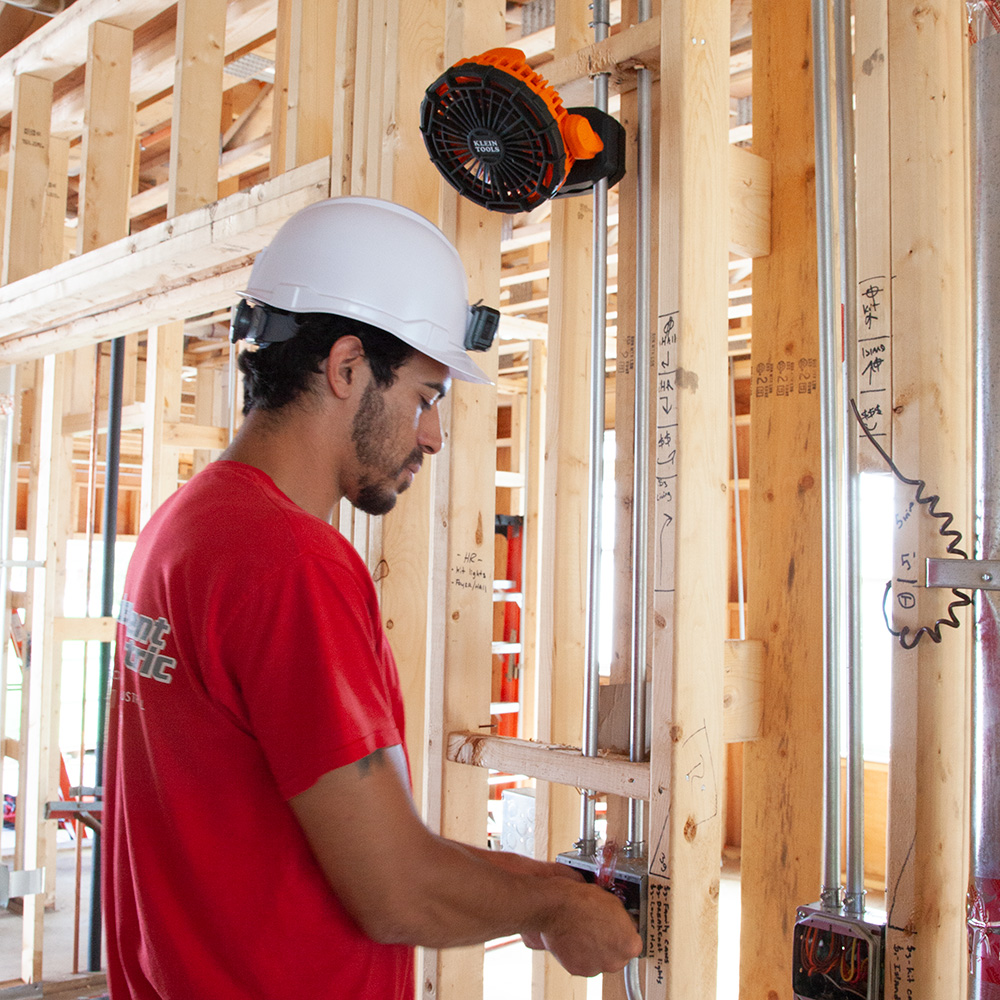 Hard Hats
-No matter what kind of job your dad is working on, we've got the hard hat option to keep him protected. With both vented and non-vented options, as well as cap and full brim models, he can choose the style that fits his jobsite needs. All Klein Tools hard hats are designed to be easily adjusted with one hand, and feature breathable, padded, machine washable sweat wicking bands to keep wearers comfortable. Patent-pending mounts on the front and back allow for direct attachment of Klein Tools alkaline or rechargeable headlamps, while universal accessory slots on the sides give you the option to attach hearing protection, a face shield or whatever other accessories you might require.
Cooling Gear
-With temperatures rising every day, Klein's limited-edition line of cooling gear is perfect for summer months. From cooling towels, do rags, headbands and more, there are plenty of options to keep you dad cool and protected from heat and sun. Every item in the cooling gear line is machine washable and can be reused over and over, meaning you'll really get bang for your buck out of every product (and what dad doesn't love saving money).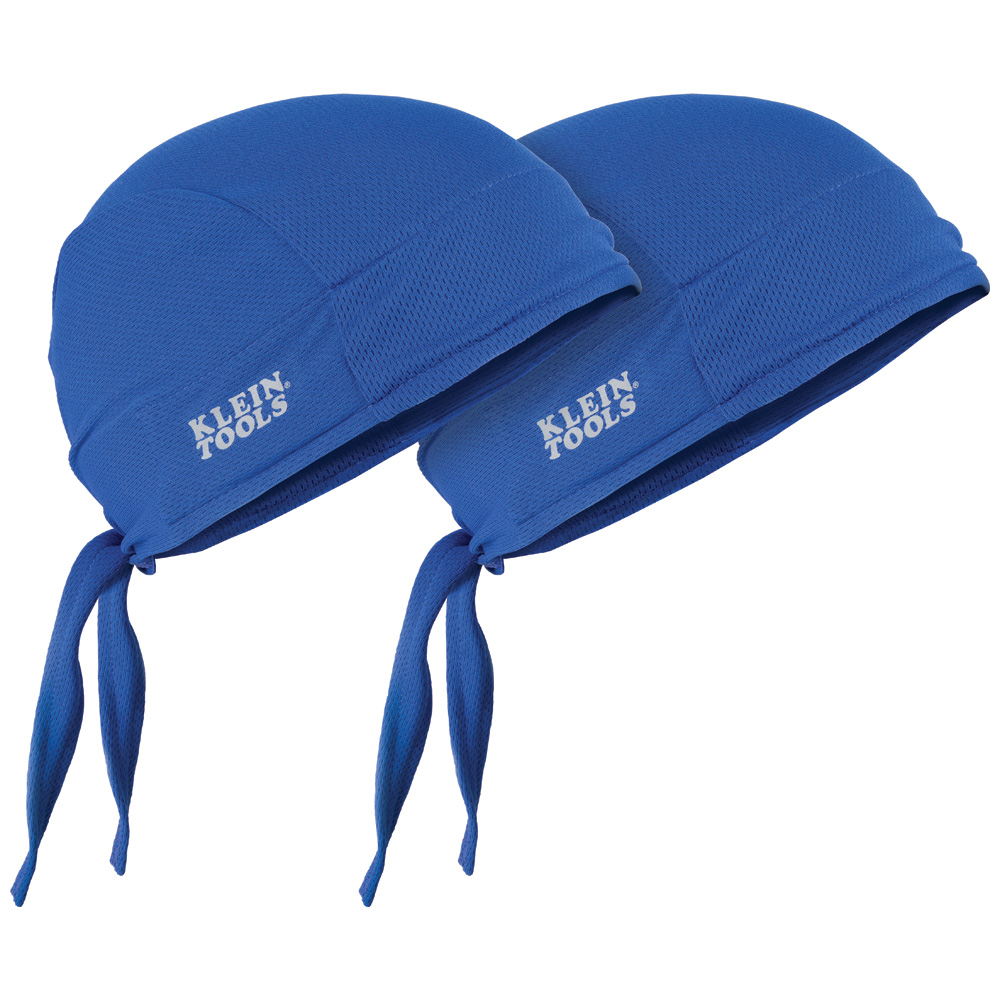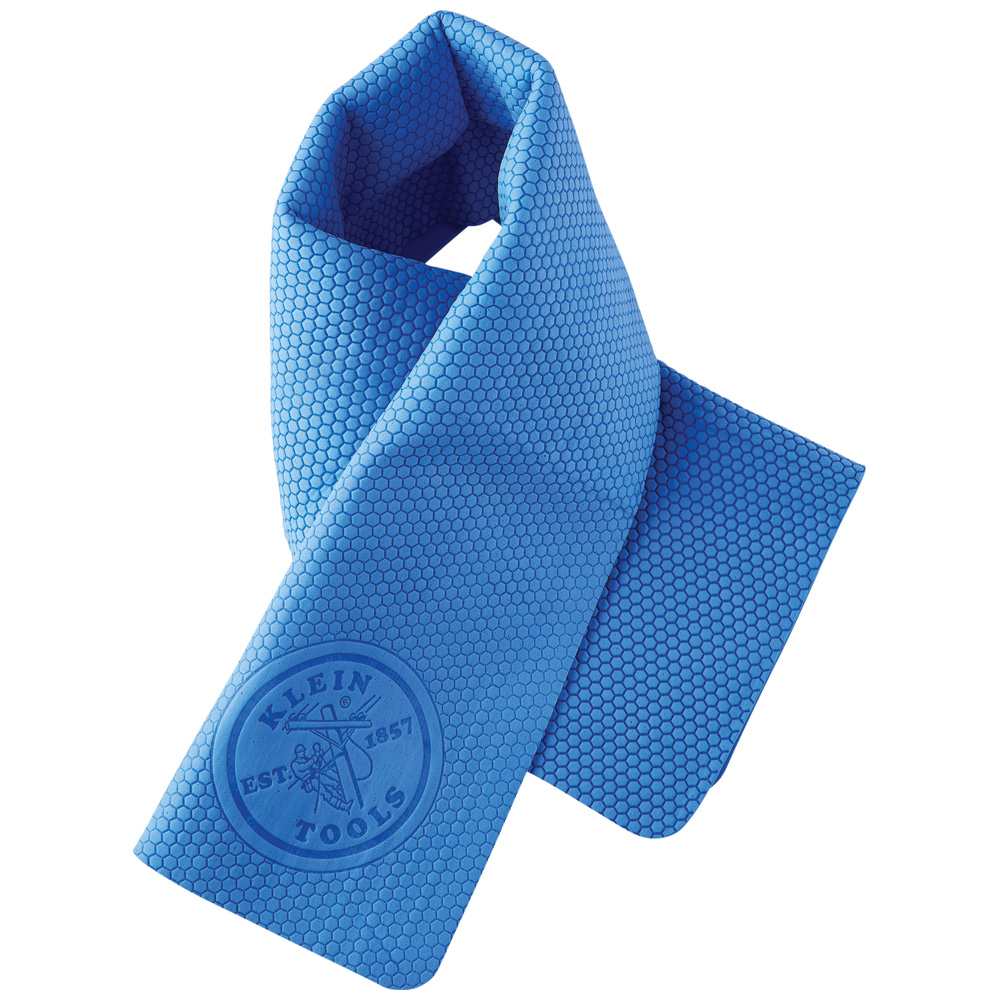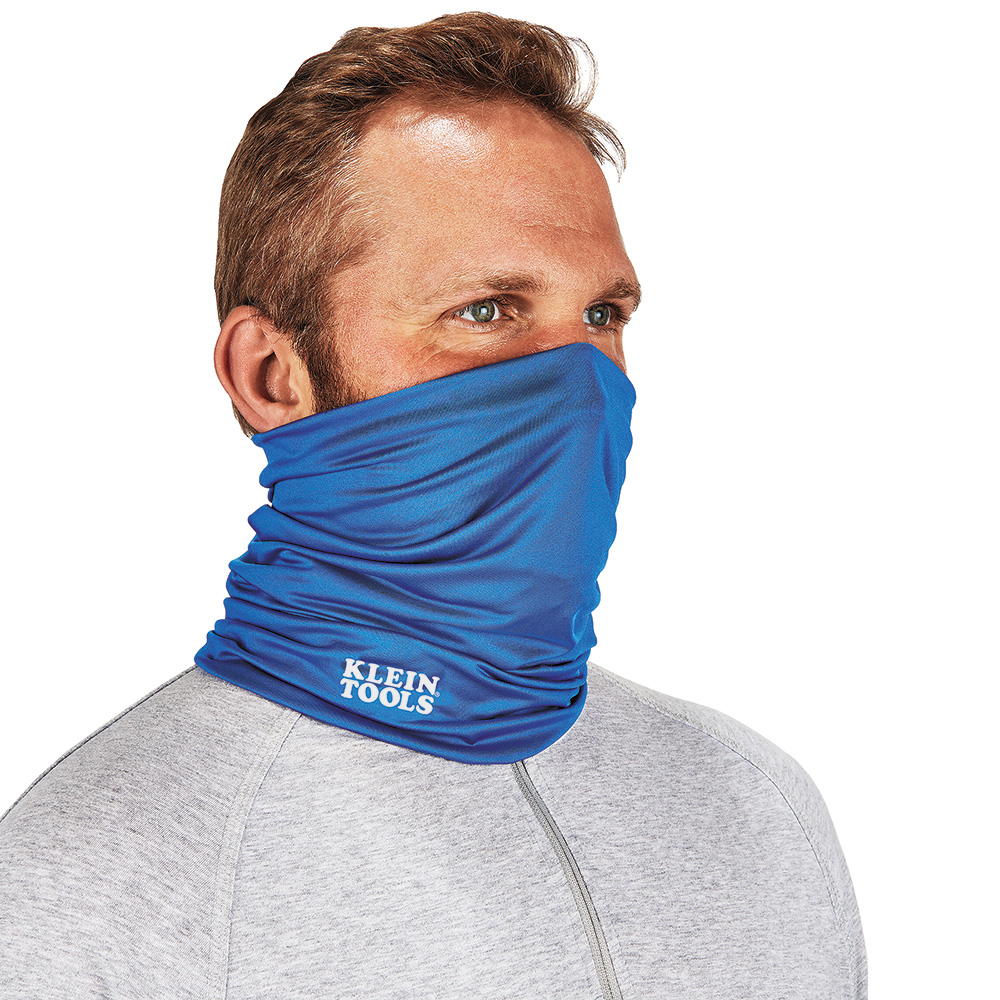 Slim-Tip Insulated Screwdriver Sets
-Klein Tools' new insulated screwdriver sets have slim profile tips to allow easy access to tight terminal blocks, while still maintaining protection from electrical shock, as well as being flame and impact resistant. Available as individual screwdrivers or in sets of two or four, whatever your dad's jobsite needs are, these screwdrivers will help him get the job done.
Tradesman Pro™ Click-Lock Modular System
-Storing and carrying a variety of tools can be a challenge and can often lead to tools getting damaged or lost. Klein Tools' Tradesman Pro Click-Lock Modular System solves all these problems. The system has multiple pouches and holding options, designed to let your dad carry and transport tools and parts in a way that fits his jobsite needs. With four tool pouches (piping pouch, parts pouch, trimming pouch, drill pouch) built to be durable and to accommodate different needs, a wall rack for stationary storage and a tool belt to carry supplies when on the move, this system will keep his tools on hand no matter where he goes.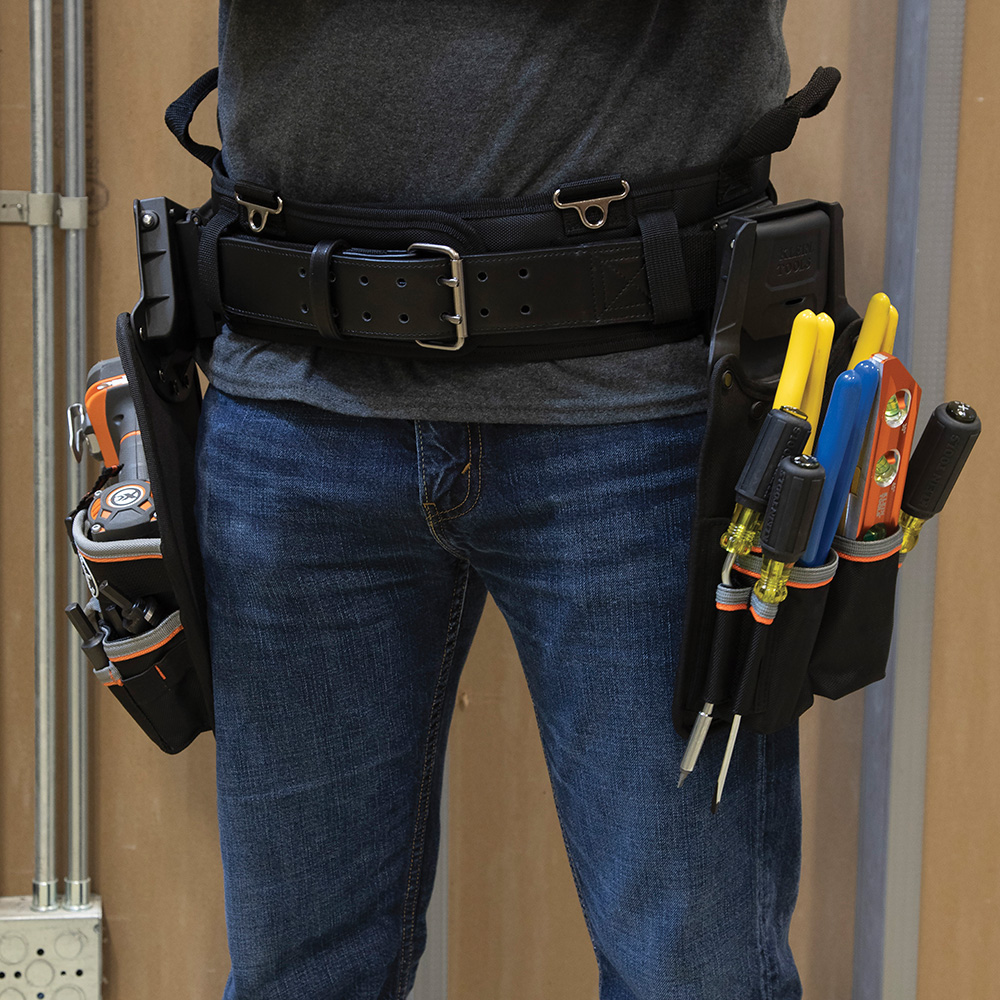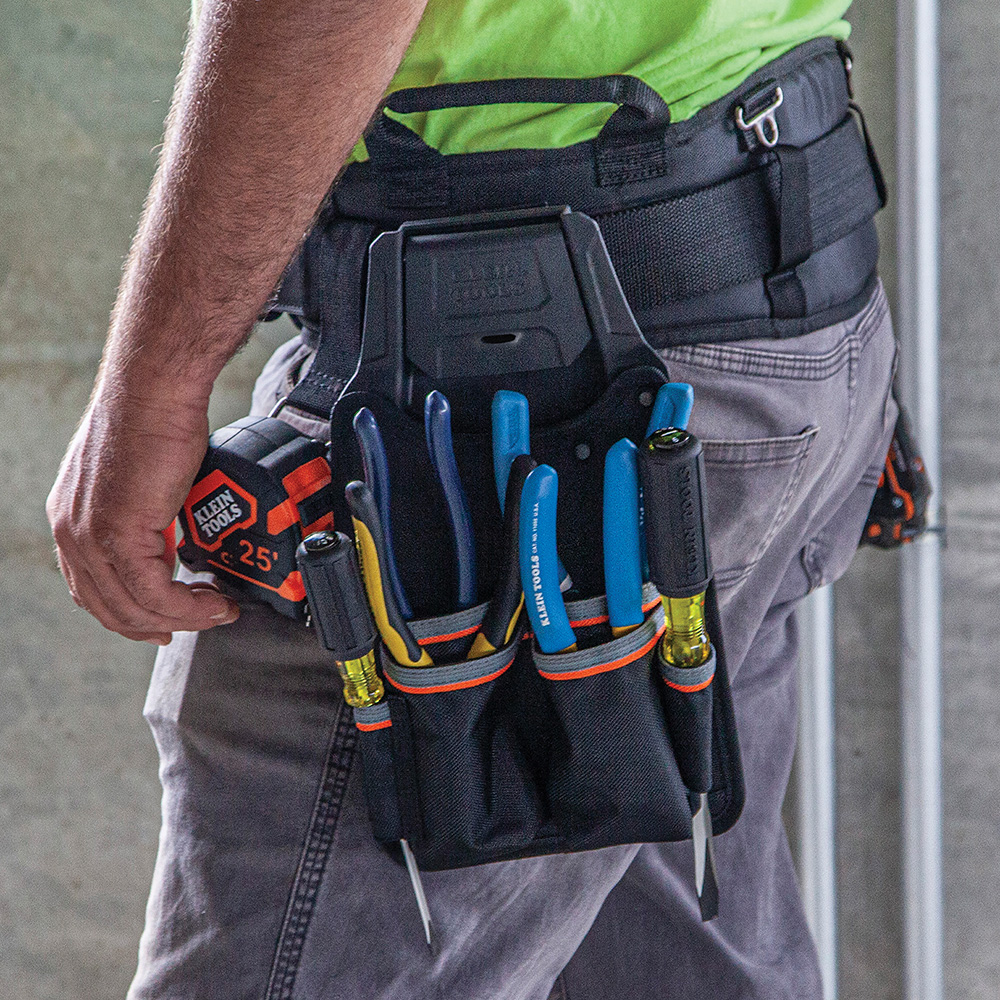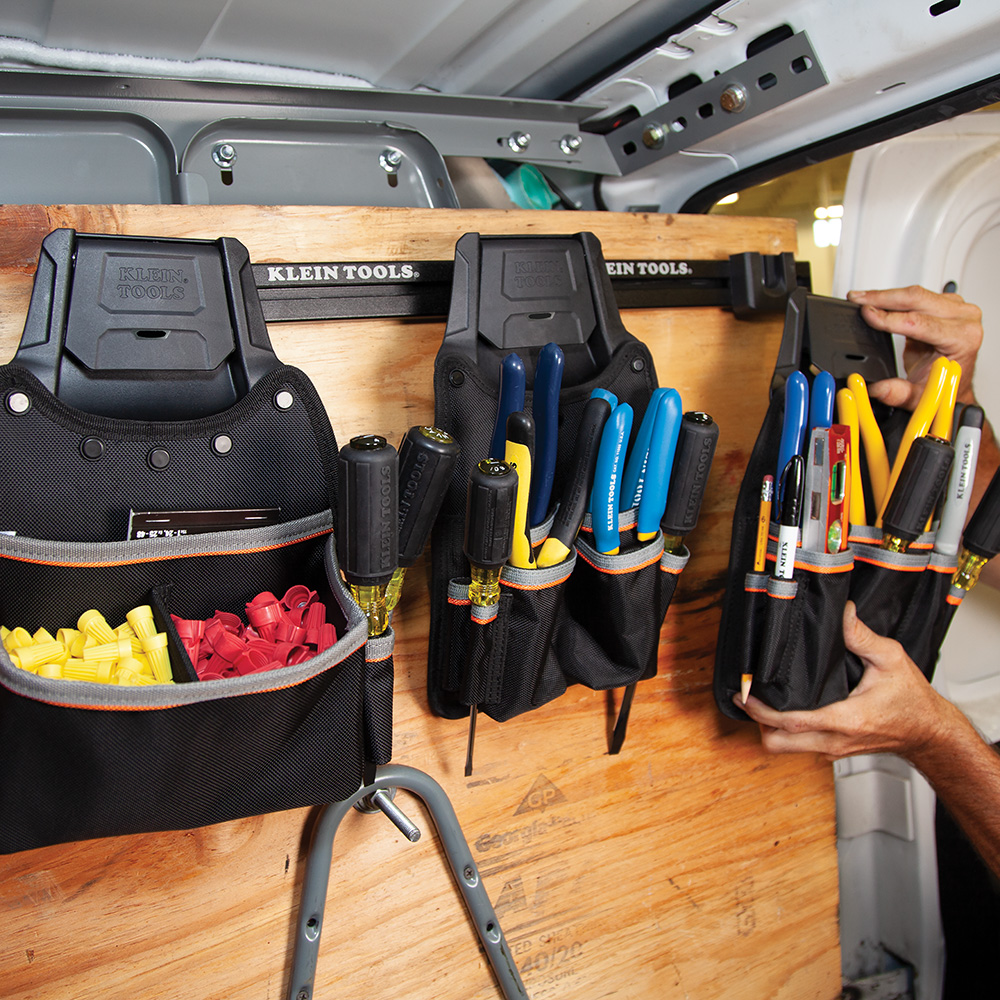 Ironworker's Rebar Pliers, Left-Handed, Spring Loaded, 9-Inch
-Our new Left-Handed Ironworker Pliers are built to be a natural fit for left-handed professionals, with a hook bend in the left handle to provide added leverage and grip. Featuring our signature knurled jaws, hot-riveted joint and precision-hardened plier head, these pliers have all the same benefits as our standard ironworker pliers, but with added comfort for left-handed dads.
Top-Grain Leather Zipper Bag
-This leather zipper bag is perfect for your dad to carry around essential tools. Made of brushed cowhide leather, it is built to be durable and reliable, with a heavy-duty zipper to keep it securely closed. If your dad already has a tool bag, he can use this to carry about toiletries or other supplies, it's versatile!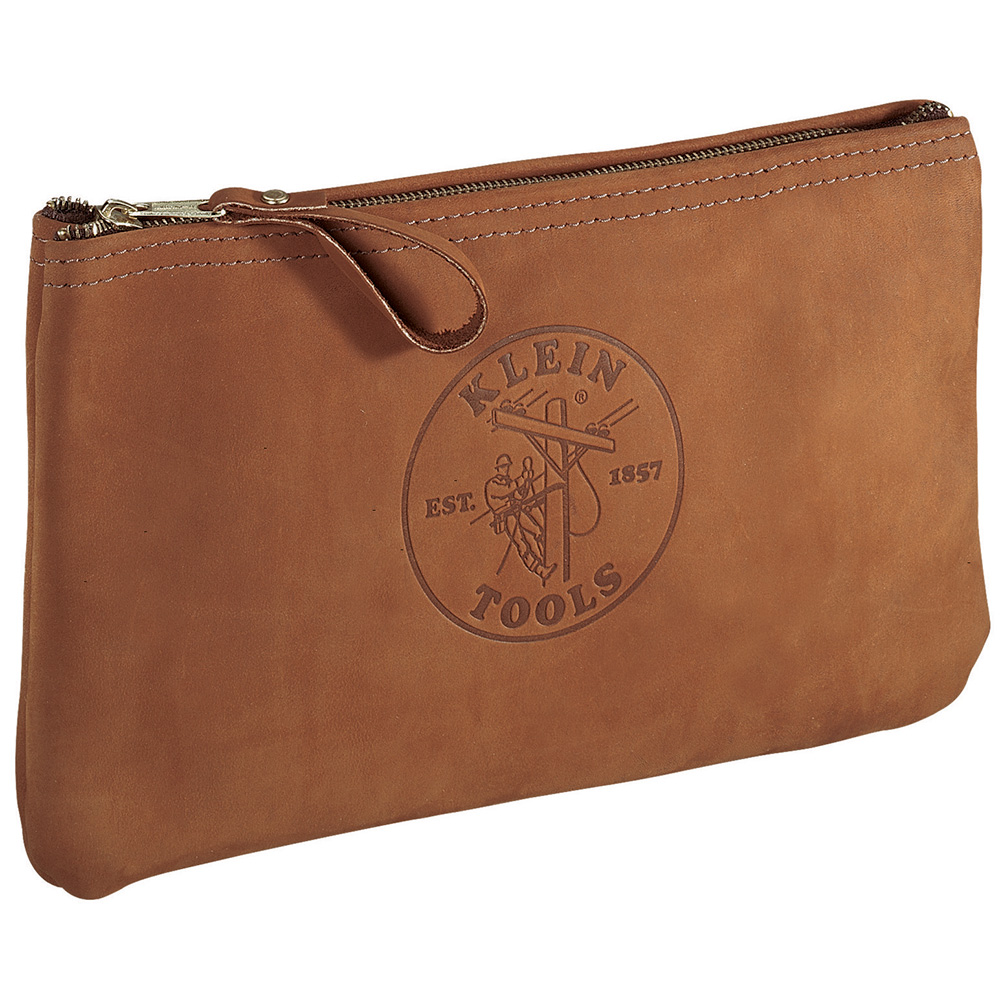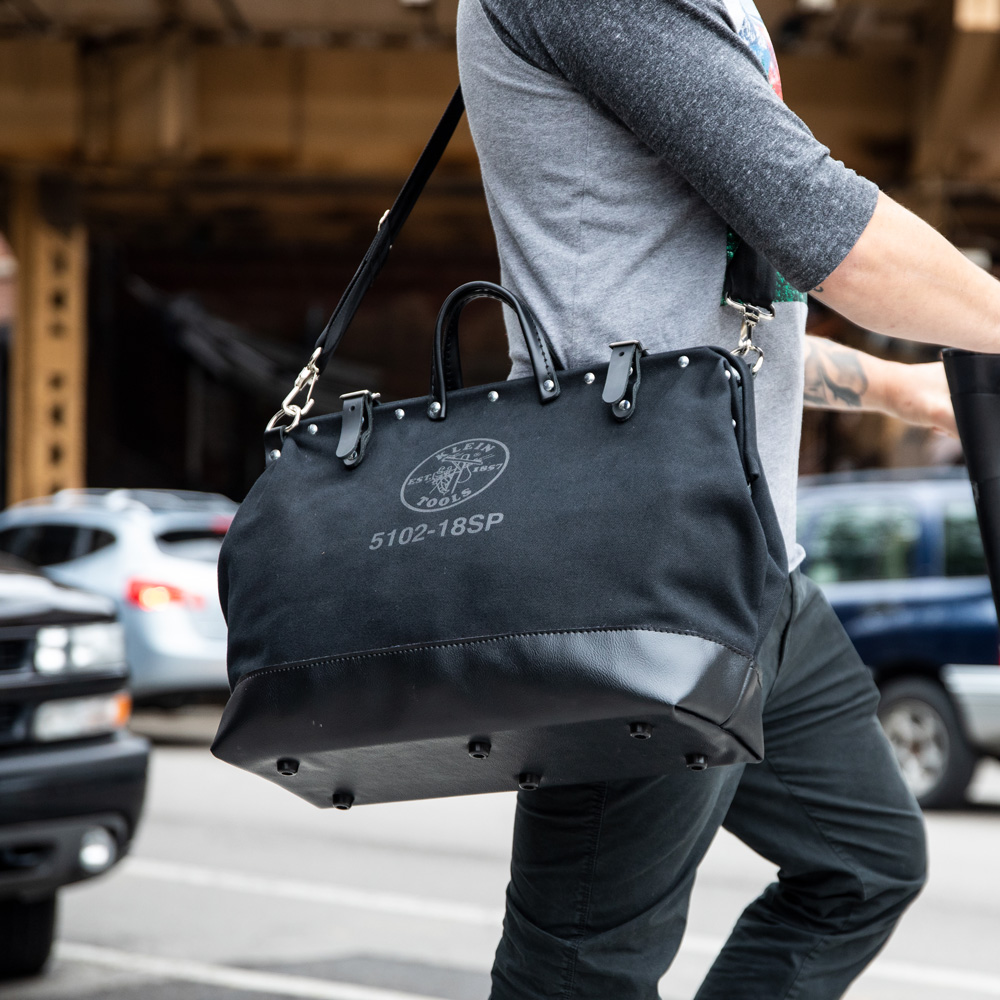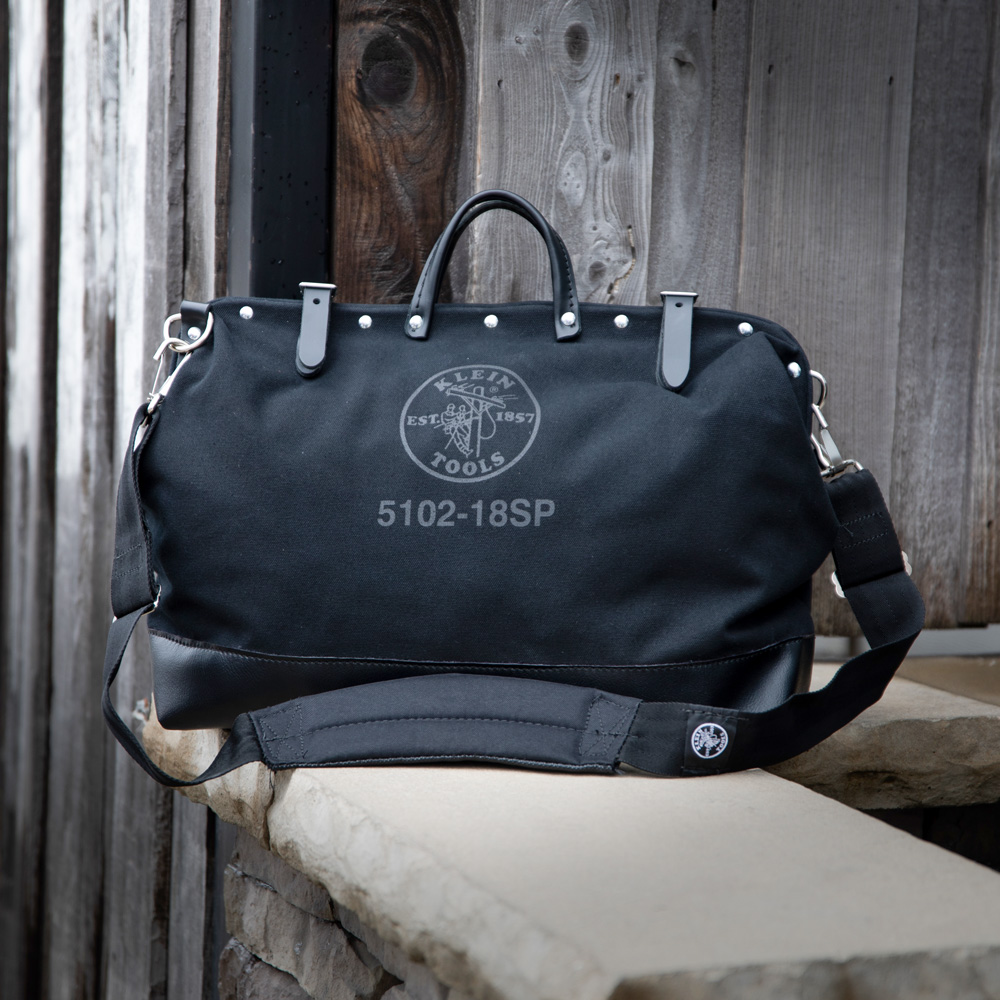 Deluxe Canvas Bag, 18-Inch Black Personalized
-If you're looking to get a customized, durable Klein Tools gift for your dad, look no further than this bag. Constructed with heavy-duty No. 8 black canvas, with 13 interior pockets, a steel frame mouth for rugged use and a moisture-resistant vinyl bottom, this bag is built to not only carry tool but stand up to whatever your dad puts in through. Additionally, you can have the bag embroidered in dark gray thread to make it personal from you to your dad.
What are you getting your dad for Father's Day? Will he be unwrapping a gift from Klein Tools this year? Let us know what you got him on social media!