Enter the Octagon with Klein Tools Demolition Drivers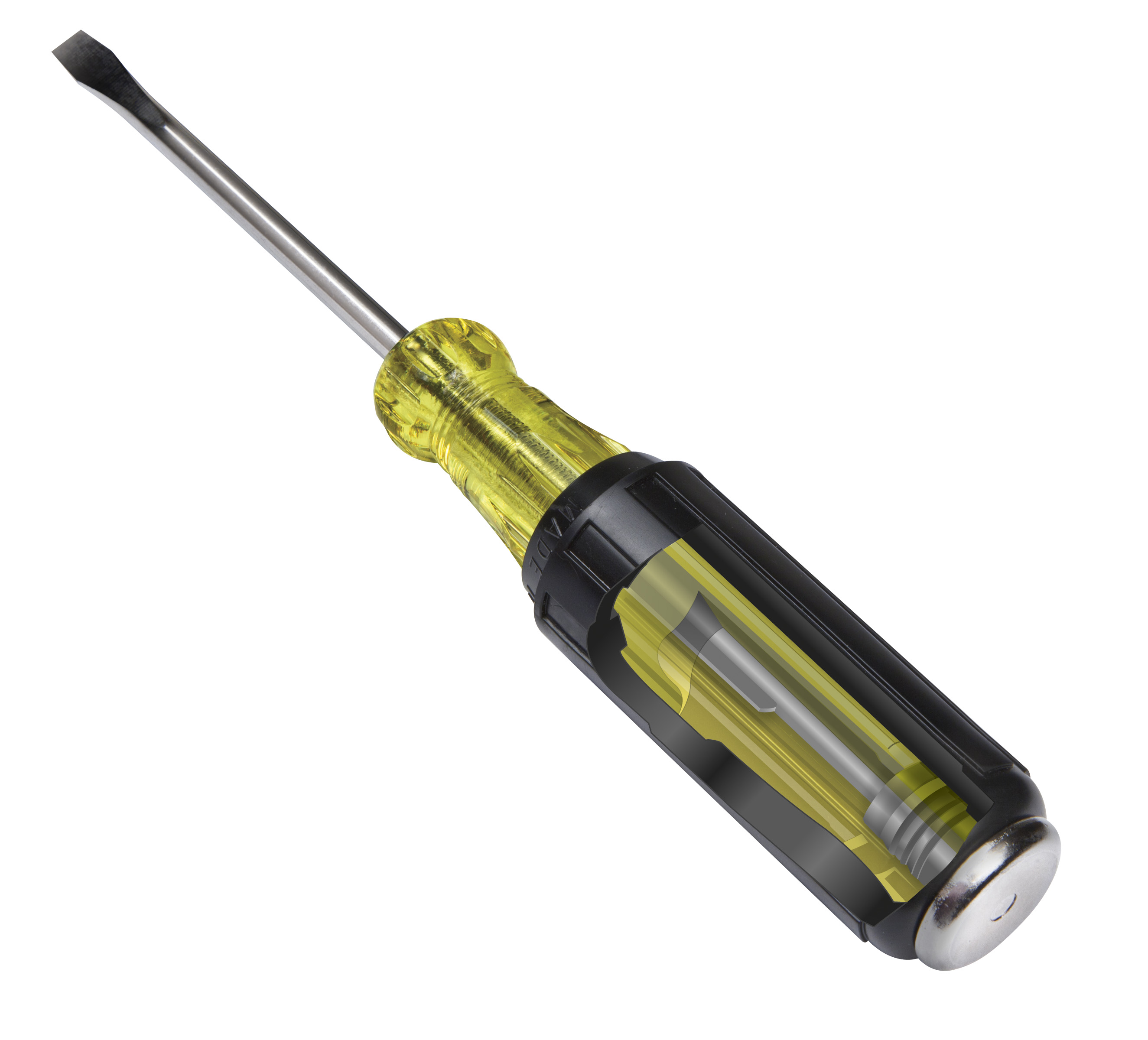 We've all done it. You need a quick chisel and instead of digging around for the right tool, you grab a hammer and pound on the back of your screwdriver to get the job done. Or maybe you need to bang out a knockout in a junction box and your screwdriver is the easiest option. Even more frequently are the times when you need to pry something open and your screwdriver head provides the perfect solution. The only problem is, most screwdrivers cannot hold up over time to this kind of use.
When you're on the jobsite, anything goes. This means that every day is another round in the ring for your tools, a survival of the fittest that can leave tools battered, bruised and broken at the end of the day. With the Klein Demolition Drivers, this fight to the death for the rest of your tools is not necessary. These Demo Drivers will be your ultimate fighting champions, screwdrivers that step into the octagon and watch as other tools cower away in fear, knowing that they cannot possibly stand up to the abuse that is often necessary to get the job done.
The Klein Demolition Drivers have been engineered, manufactured and tested for prying and chiseling, with a unique design that transfers impact force directly to the work surface. The design starts with a heat-treated shaft that runs the length of the handle to a plated metal strike cap. The strike cap protects the handle from hammer blows, while the reinforced shaft has been designed specifically for prying and chiseling. These screwdrivers have been manufactured to take and deliver a beating so that your other tools don't have to.
EC&M agrees, as they have named the Klein Demolition Drivers a category winner for hand tools in their 2013 Product of the Year Competition. Go pick up a 4" or 7" Demolition Driver and see for yourself, your other tools will be glad you did.