Cable Cutters for Every Job
Posted on:
January 29, 2021
Over the past several weeks, we've focused this blog on looking at different lines of Klein Tools and breaking down the varieties of said tool that Klein offers. We continue that process today, with a focus on cable cutters, a staple in the tool bag of many trade professionals. While all cable cutters are essentially designed for the same task of cutting various cables, the way they are engineered can make certain jobs quicker and easier.
High-Leverage Cable Cutters
-High-leverage cable cutters are designed to cut through thick cable and wires with ease. The design provides exceptional cutting capability while allowing precise, one-hand shearing action. The hot-riveted joint ensures smooth action and no handle wobble, and the plastic dipped handles provide comfort during use. Some models have extra features, like the newest Journeyman model with integrated stripping hole for 1/0 and 2/0 cable.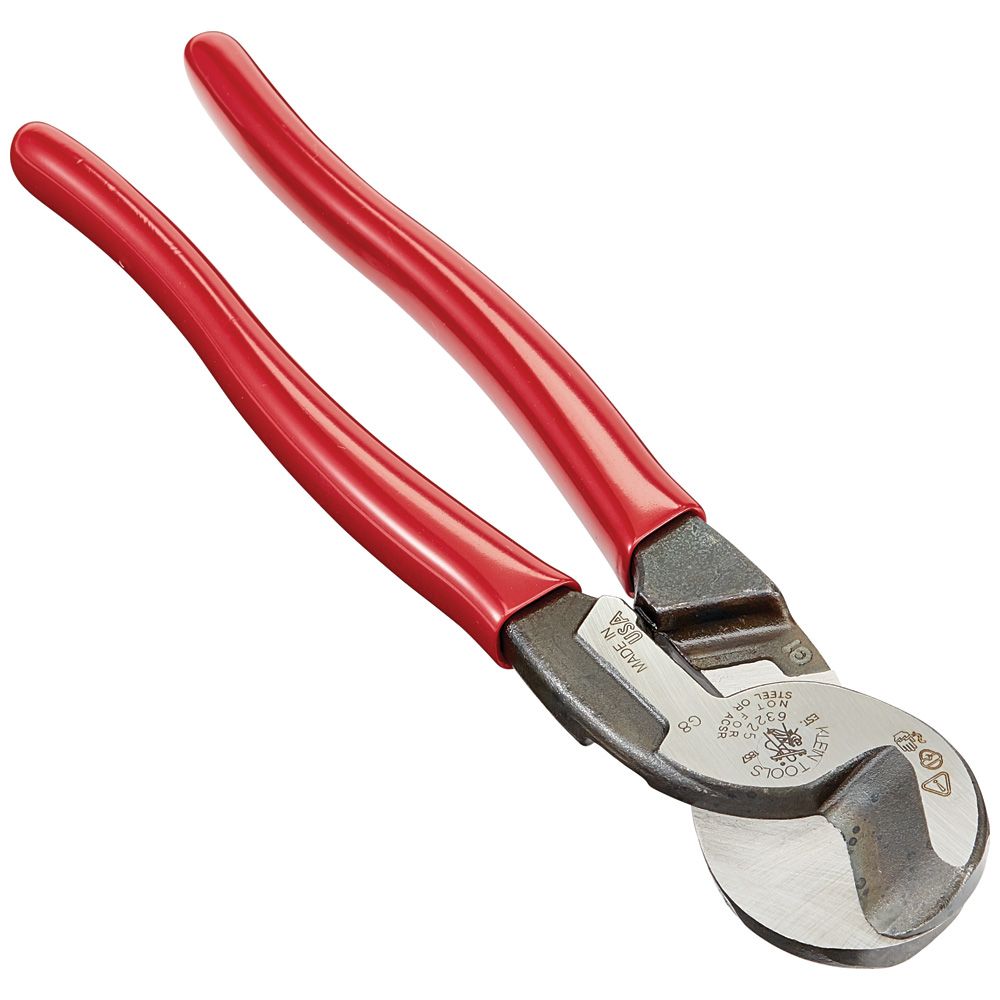 Insulated Cable Cutters
-Insulated cable cutters are designed for use when there is a risk of electrical shock. Klein's insulated cable cutters are rated for 1000V, and are designed for precise, one handed use. They can be used to cut aluminum, soft copper and communication cable.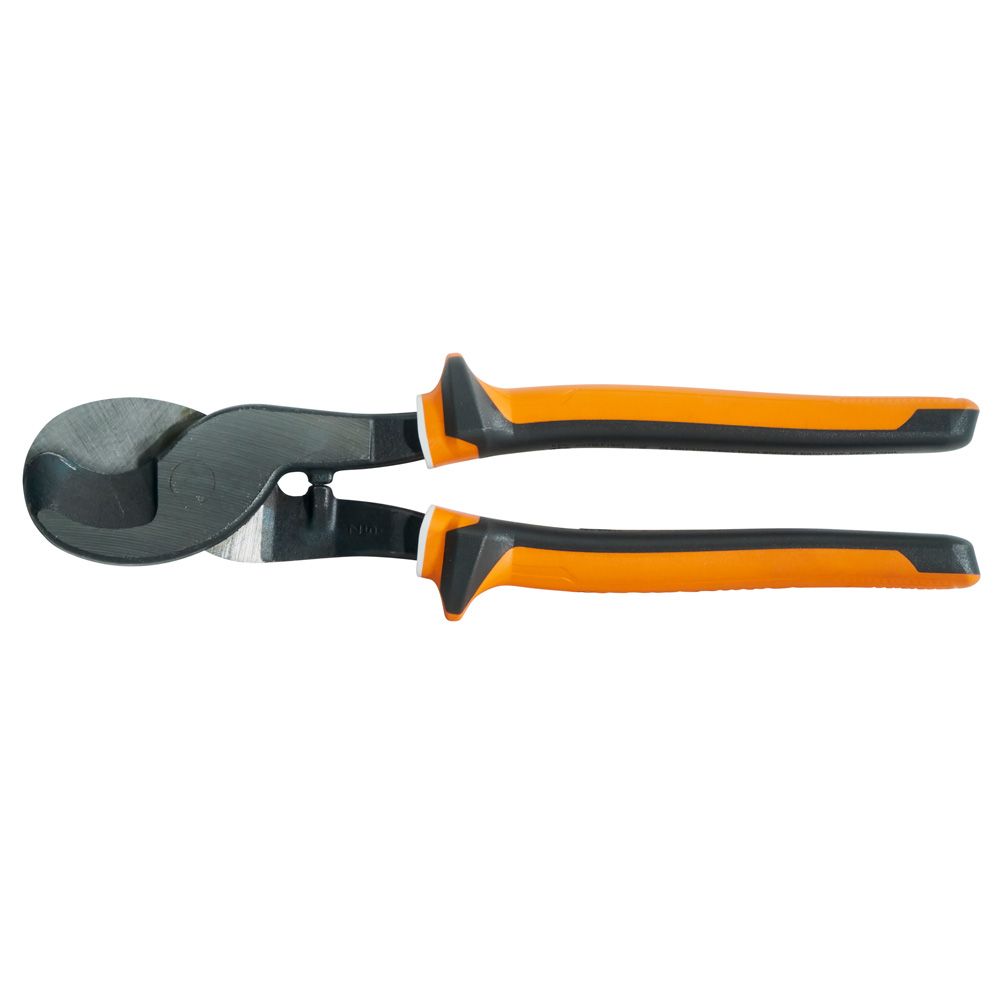 Ratcheting Cable Cutters
-Ratcheting cable cutters feature a ratchet mechanism, meaning that fewer strokes per cut are required. This also means that you can achieve maximum leverage with minimum effort. These cable cutters feature a quick-release level to open the blades easily in every cutting position, allowing for removal of the cable before completion of the cut.
Standard Cable Cutters
-Available in numerous sizes, the standard cable cutters feature exceptionally strong, longer fiberglass handles with heavy vinyl grips for comfort and slip resistance. The jaws are forged tool steel with a black-oxide finish for a long life. These cutters have replaceable hook-jaw blades that grab and hold cable, and make clean, even cuts for ease in fitting lugs and terminals.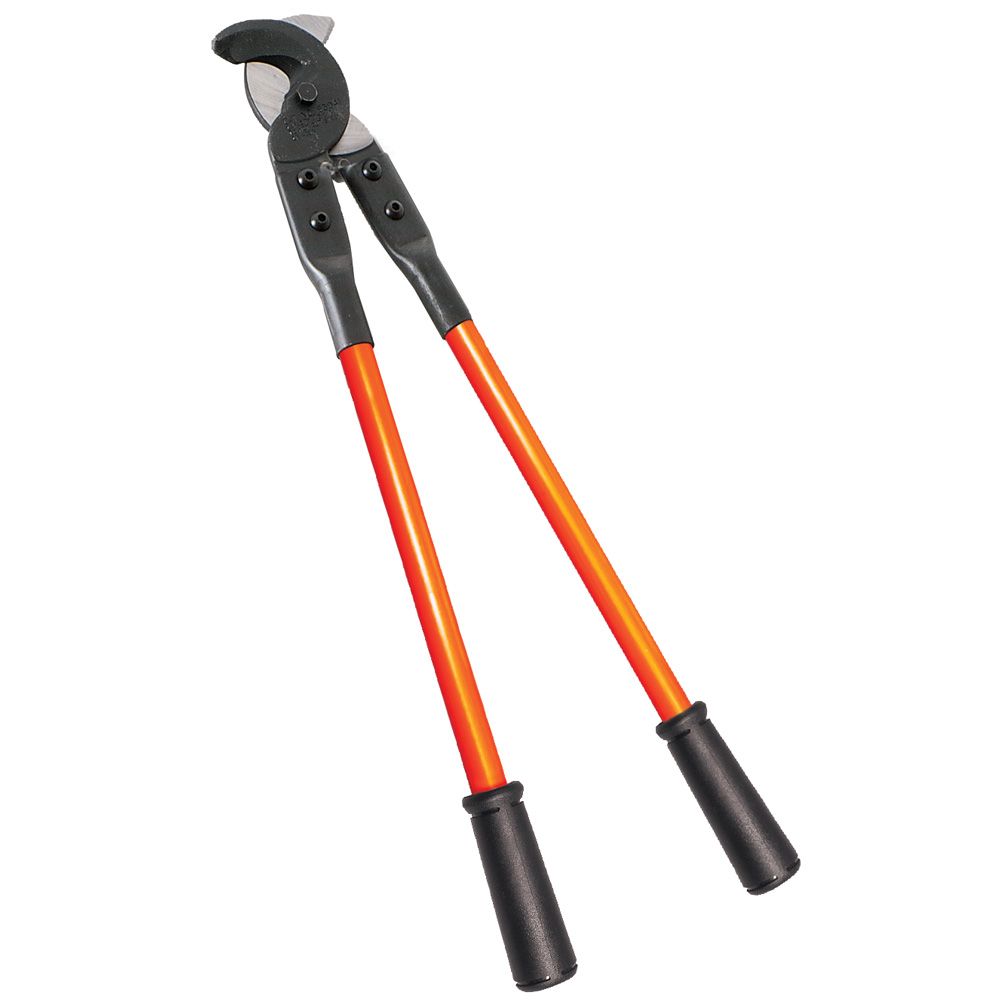 In addition to these varieties, Klein Tools also has Specialty Cable Cutters designed for more niche jobsite tasks. Regardless of what your job requires though, Klein Tools has cutters built to work. What type of work do you do, and what type of cable cutters work best for it? Let us know in the comments!