5 Must-Have Fish Tape Accessories
Posted on:
November 20, 2020
Fish tapes are some of the most common tools in the electrical trade, being used to run wire and cable through out-of-reach areas on work sites. Klein Tools has always had a wide range of fish tape options, and continues to expand its variety, including the most recent addition, the glow fish tape. While the fish tapes do the bulk of the work in running the wire and cable, having the right accessories for the job can make a big difference. These products can help make fishing wire more efficient and ultimately make the job you're doing even easier. Today we're looking at some of the top fish tape accessories offered by Klein Tools, and how they can help you out with your wire and cable pulling jobs.
13-Inch Flexible Fish Tape Leader
This flexible fish tape leader is for use with 1/8 -inch wide steel fish tapes and makes fishing through tight bends quicker and easier. It has a rustproof inner steel core wrapped with a spiral cover for excellent flexibility, and the heavy-duty construction is strength rated up to 250 pulling pounds.
Fiberglass Fish Tape Repair Kit
This kit contains everything you need to repair and restore fiberglass fish tapes. A protective carry case firmly holds all tools and parts in organized compartments. The multi-function ratcheting tool cuts and stripes tapes and crimps on new attachments. The set also contains multiple new eyelets that meet or exceed original factory pulling strength requirements. Speaking of eyelets…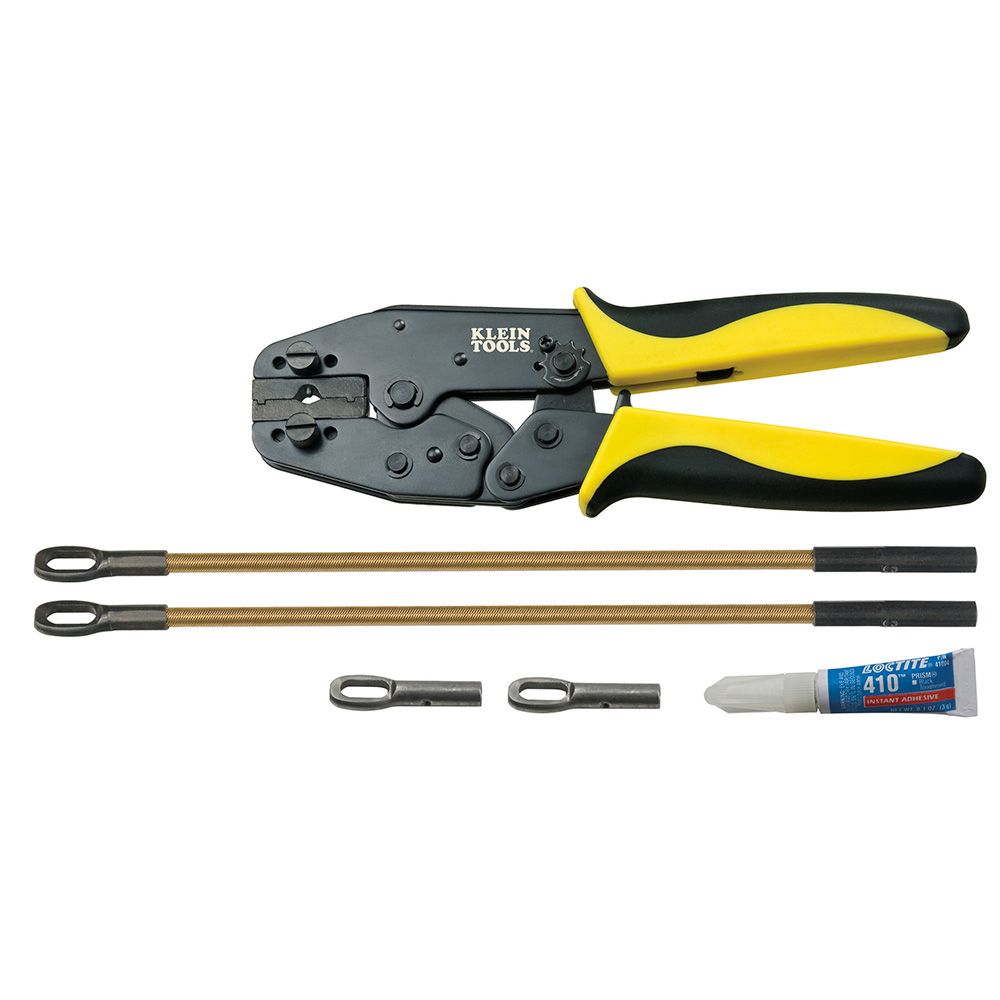 Steel Fish Tape Swivel Eyelet
For us with 1/8-inch wide steel fish tapes, this eyelet features a swivel head design that helps prevent kinks and allows smoother, easier fishing in tight turns. The high capacity eyelet holds up to five #12 unstripped wires or seven #10 bare wires. Retrofit instructions are included with the eyelet, to make for easy installation.
Fish Rod Attachment Set, 7-Piece
This 7-piece set includes an innovative variety of durable attachments providing the right tool for any wire and cable fishing situation. Included in the set are a whisk, double-S hook, bullet nose, twin hook, single hook, magnet, and chain. The Double-S Hook is designed to grab wire or cable and secure it with the attachment when pulling. The Whisk has an updated, sleek design for maneuvering over and around obstacles, and a female connector to attach hooks or bullets for a complete solution. The set also comes with a hard plastic carrying case to easily transport bits.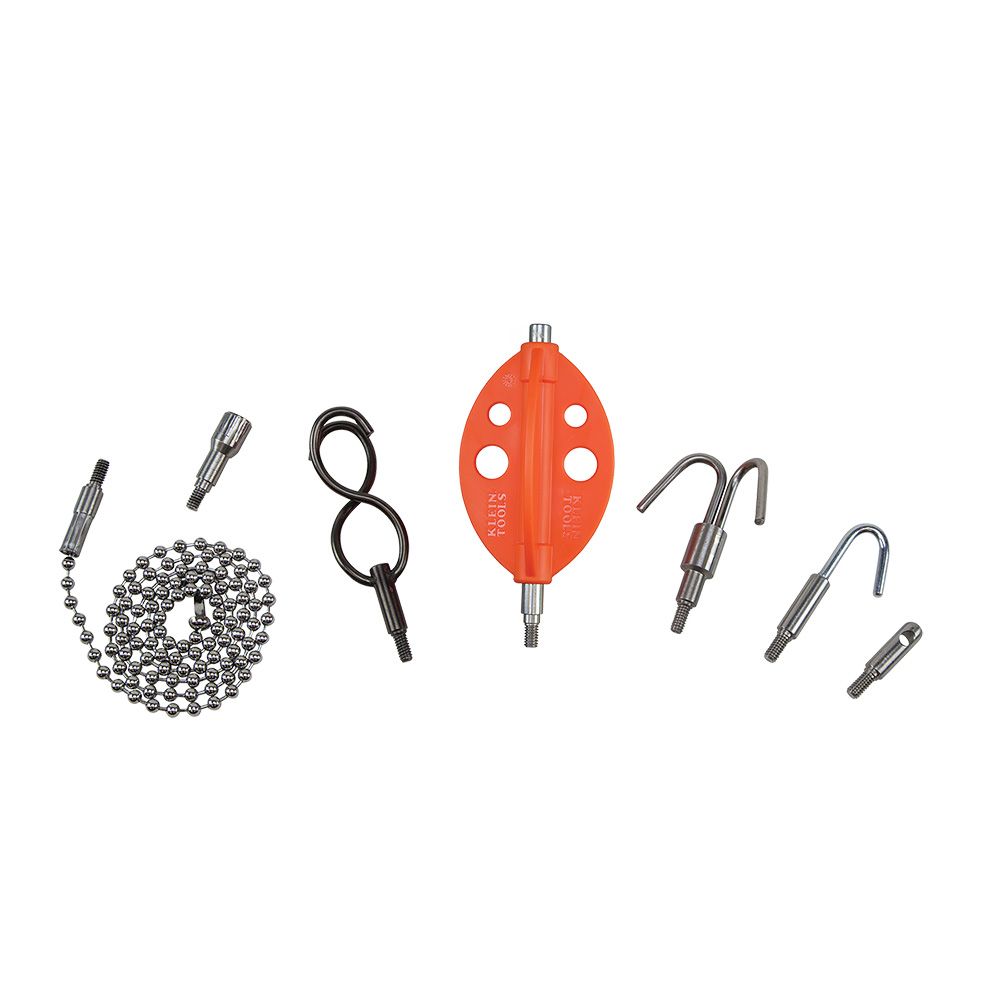 Lineman's Pliers, Fish Tape Pulling, 9-Inch
These pliers feature a high leverage design and are specifically designed to pull flat steel fish tapes without damaging the tape. Plastic-dipped handles provide comfort and ease of identification, the hot-riveted joint ensures smooth action and no handle wobble, and the induction hardened cutting knives provide a long life for the pliers. Plus, the unique handle tampering helps absorb the "snap" when cutting wire.


What's your favorite fish tape accessory to use on the job? Let us know in the comments!