You are here
EC&M Announces Klein Tools Wins Silver 'Product of the Year' Award
Demolition Screwdriver product wins hand tool category and places in top three overall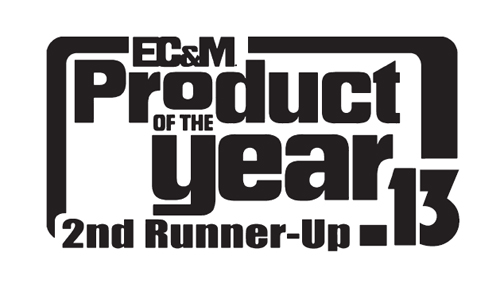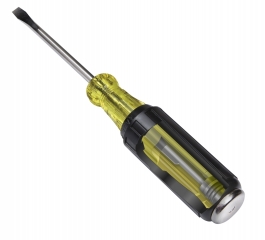 July 25, 2013 (Lincolnshire, IL) – Klein Tools, (http://www.kleintools.com/) for professionals since 1857, announces its product, Demolition Screwdrivers won Electrical, Construction & Maintenance Magazine 2013 Product of the Year silver award.
This month, the demolition screwdriver went on to win the 2013 Silver award – second runner up -- for EC&M 2013 product of the year. This round was voted on by EC&M readers through an online poll.
Klein Tools' demolition screwdrivers were designed to take and deliver a beating. Engineered, manufactured and tested for prying and chiseling, the unique screwdriver design transfers impact force directly to the work surface. A plated metal strike cap protects the handle from hammer blows. Made in the USA, these slotted screwdrivers are available in 4" (602-4DD) and 7" (602-7DD) blade lengths and ¼" and 5/16" tip sizes.
"We are very proud that out of 160 new electrical market product entries, the demolition screwdriver was second runner up for product of the year," states Jon Ginsberg, product manager at Klein Tools. "We feel this award is a testament to designing and building tough, durable tools that are well-suited for the job."
# # #