2018 Electrician of the Year

For more than 160 years, we've heard amazing stories about electricians dedicating their time to their communities, jobsite safety and professional achievement. In recognition of their hard work and commitment to the quality, safety and integrity of their work on and off the jobsite, we conduct a search each year to showcase the finest U.S. electricians. The 2018 Klein Tools Electrician of the Year award will celebrate and recognize the nation's most outstanding electrician for professional achievement, safety excellence and community dedication.
Nominate
Nominate yourself or another deserving Professional Electrician
June 1, 2018 – July 27, 2018
Regional Winners
Steve Heryford (Region 1)
John Spier (Region 2)
Dave Elliott (Region 3)
Pat Schwent (Region 4)
Mike Adams (Region 5)
Tom Johnson (Region 6)
Vote
Choose your favorite electrician from six regional finalists. Your vote will help the Klein family choose this year's winner!
September 3, 2018 - September 7, 2018
WIN
The 2018 Electrician of the Year will receive a VIP Experience to the big game, taking place Feb. 3, 2019 in Atlanta and $1,500 of Klein Tools products*!
All six regional finalists will receive additional prizes, including the Ultimate Garage Package and a trip to our manufacturing headquarters in Mansfield, Texas!
2018 Electrician of the Year announced: September 20, 2018
Congratulations to Mike Adams, Klein Tools' 2018 Electrician of the Year!
Regional Winners
All six regional winners will get the Ultimate Garage Package and a trip to the Klein Tools manufacturing headquarters in Mansfield, Texas!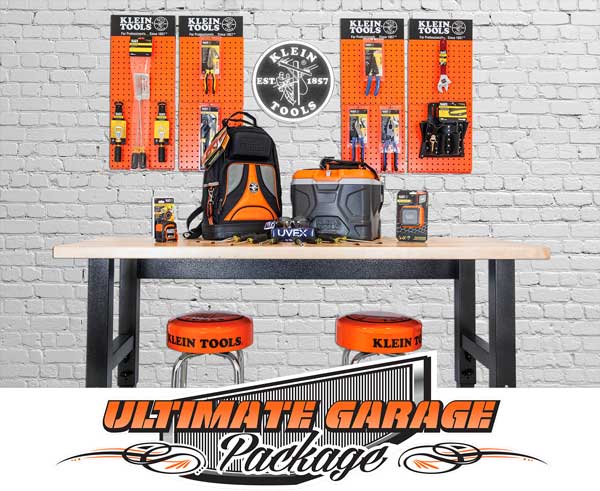 Tradesman Pro Tough Box Cooler - x1,
Tradesman Pro Backpack – x1
,
Beverage Tools - x2,
Klein Stools - x2
, Header Panel Kit - x4, Modular Wall Panels - x1, 6'' Panel Peg Hooks (Bag of 20) - x1, 4" Panel Peg Hooks (Bag of 20) - x1,
Wireless Jobsite Speaker - x1,
15'' LED Illuminated Lineman Sign - x1,
BBQ Tool Set - x1,
18-Piece Journeyman Tool Set - x 1
($1400 value based on minimum advertised price)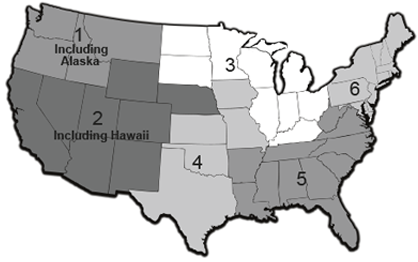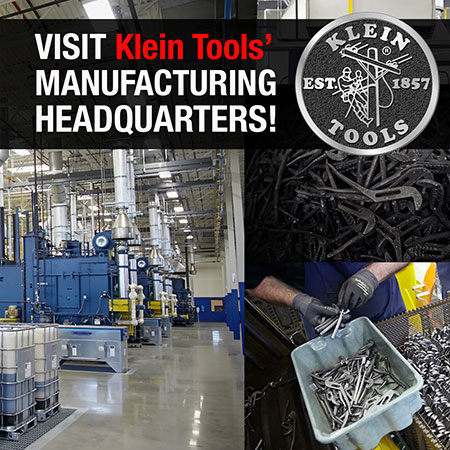 ---
Grand Prize
Win a VIP Experience to the BIG GAME!
The 2018 Electrician of the Year, chosen from the six regional finalists, will receive a trip to the Big Game in February 2019, as well as a one-time order of $1,500 worth of Klein Tools Products*!
Runner-Up Prizes:
In addition to the Ultimate Garage Pack and trip to Klein Tools' manufacturing headquarters, the runners-up to the 2018 Electrician of the Year will receive:**
2nd Prize: $1,000 in Klein tools*
3rd Prize: $750 in Klein tools*
4th, 5th, & 6th Prizes: $500 in Klein tools*
---

Professional Achievement
The nominee exhibits pride of ownership in difficult electrical work. Tell us what sets the nominee's projects apart from the others. Focus on the electrical system and think about how an electrical inspector (or other electricians) would critique the installed work. Please take photos of the craftsmanship and submit with the entry.
Safety Excellence
The nominee takes jobsite safety to the highest standards. Tell us how they have shown a commitment to safety and taken active steps to minimize industry-related injuries through workplace electrical safety education and/or programs. Describe best practices or tips they provide to ensure a safe work environment.
Community Dedication
The nominee provides a valuable community service. Community service efforts are not limited to the electrical industry and can be any type of community service. Provide a description of the activity and who it benefited, photos, people involved, and outcomes.
Klein Tools administers the selection process for regional and national Electrician of the Year awards. All decisions regarding the winners will be made by Klein Tools' team consisting of five members and their sole judgement. Offer valid for US residents only.
* Value based on Klein Tools' published list price ** One-time transaction