Ironworker's Tools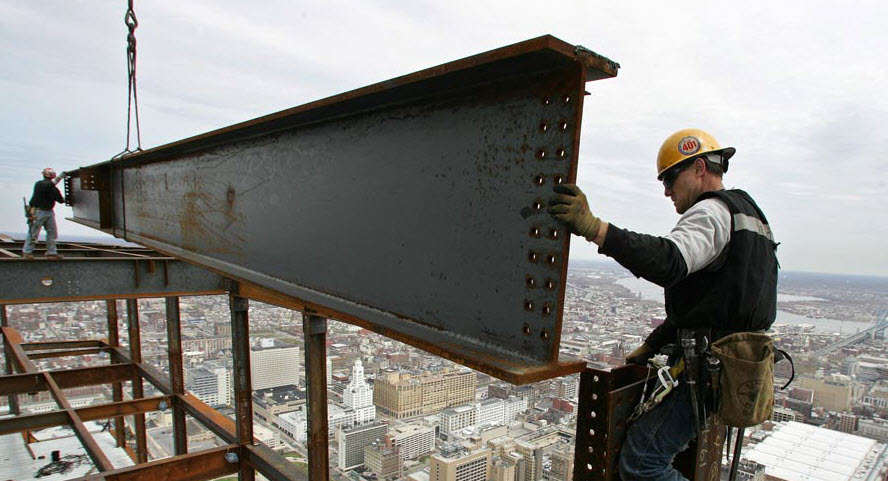 Tools to help you work safely and efficiently
Klein Tools' line of Ironworker's tools are engineered and manufactured to withstand rugged jobsite conditions and heavy use. From pliers to wrenches, rebar hickeys to pins, leather and canvas pouches to connecting bars, each tool has been thoughtfully designed around the worker. Whether it's rebar work or structural work, Klein has something to meet the Ironworker's daily needs.
Flame-Retardant Storage

For added protection when welding and grinding in the field, Klein's Flame-Retardant Pouches meet the performance requirements of NFPA-701. Made of #4 canvas, the pouches have strong bottoms and feature a convenient tunnel loop for sliding over your belt.





Provides extra leverage when positioning steel beams and aligning bolt holes. The forged fit-up bar is pointed on one end while the 45° angle of the chisel-end both combine for greater leverage.

Connecting Bar Lock Collar and Holder

Keep your connecting bar safely close at hand. The lock collar slides securely over the connecting bar to lock it safely into the specially designed holder that can be attached to a tool belt up to 3-1/2" (89 mm) wide. The lock collar can be fitted to Klein Tools 7/8" round and ¾" hex connecting bars.

Use to twist and snip soft annealed rebar tire wire. The knurled jaws also aid in easy twisting and turning. These pliers feature a hook-bend in the handle for added grip and leverage. Unique handle tempering helps absorb the ''snap'' when cutting wire.




New knurled head provides better gripping and longer lasting teeth pattern.

Falling objects are the #3 leading cause of disabling workplace injuries, according to OSHA. Keep your tools close at hand when working at height with this handy tool tether (Cat. No. TT1).

Manufactured for durability, Klein bull pins are machined from quality alloy steel that is heat-treated for strength. The tether hole allows you to keep bull pins connected for easy access and safety when working at height.

Keep your tools nearby with these leather tool holders. Each gives you easy access to your tools.

Bolt Bags and Load Rated Buckets

Keep your tools easily accessible and secure. These bags and buckets are made of heavy-duty canvas to withstand harsh job site conditions. Several models feature connection points for tool tethers.