The Transformation of Telecom Technology and Tools
In 1857, when Mathias Klein forged a single tool for a telegraph lineman in need, the communications industry consisted of just a few bare wires strung on lean telegraph poles. As industrialization swept across the world, the demand for convenient, long-distance methods of communication rose.
After the telegraph, came the telephone, and that's where Alexander Graham Bell comes in.
On March 7, 1876, Bell became known as the first person to design and patent a functional device used for transmitting the human voice. Just three days later, he would transmit the first, comprehendible sentence through an electrical current.
Klein Tools celebrates and remembers Alexander Graham Bell's innovation and dedication.
(March 3, 1847 – Oct. 2, 1922)
These days, the communication industry is much more than just the telephone. The transmission of voice, data and video signals across a variety of networks has become pretty routine. We'll leave out the details, but we will say that all of this would not be possible without the tradespeople on the job.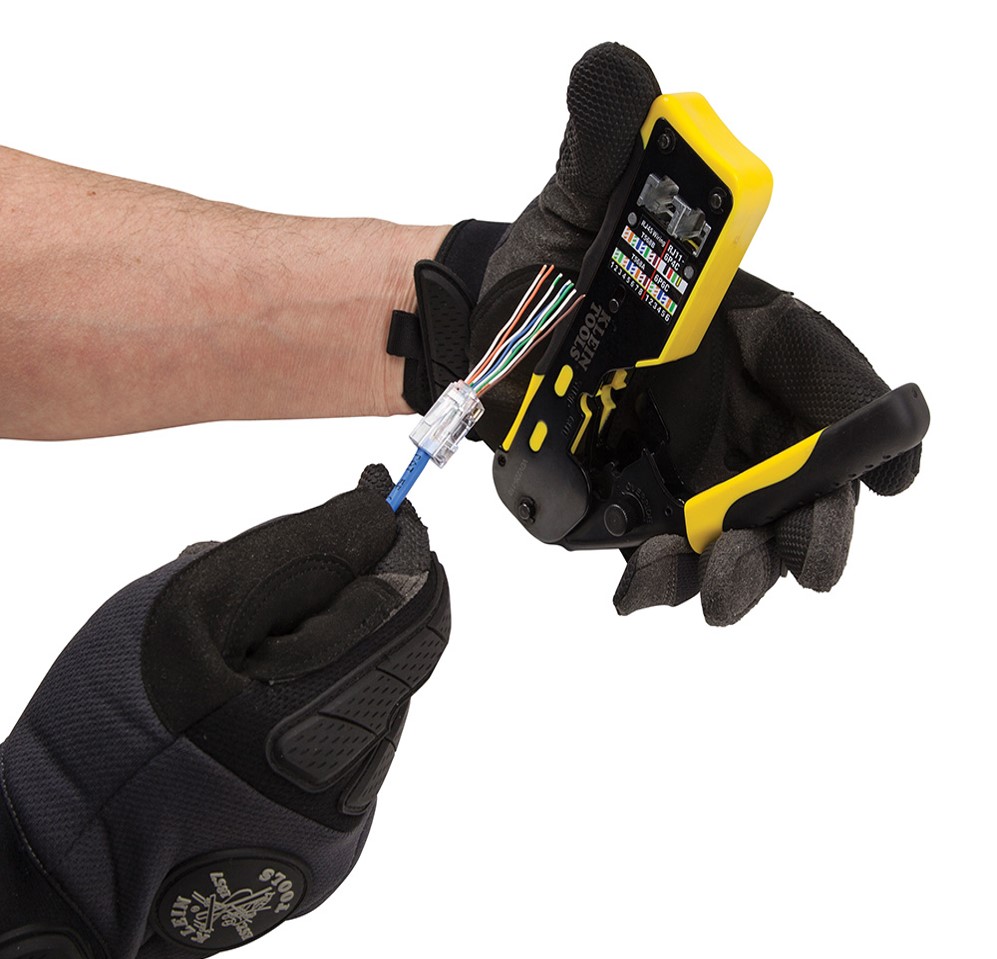 Here's a peek at some innovative tools designed specifically to help telecom, and datacom, professionals work more efficiently.
For a reliable, all-in-one tool that cuts, strips and crimps paired-conductor cables, look no further than Klein's Pass-Thru™ Modular Crimper. Using Pass-Thru™ technology, this timesaver reduces prep work time and eliminates wasted materials. Additional features include durable, heat-treated blades that trim flush to connectors and an on-tool wiring guide to help minimize errors. Klein Tools Pass-Thru™ Connectors are currently available in CAT5e and Cat6.
Increasing convenience, Klein's premium line of radial strippers provides quick, smooth stripping action. Features include durable high-carbon steel cutting blades that provide consistent cuts without damaging internal conductors. Three different models are available, making this product line the perfect choice for all voice, data or video applications.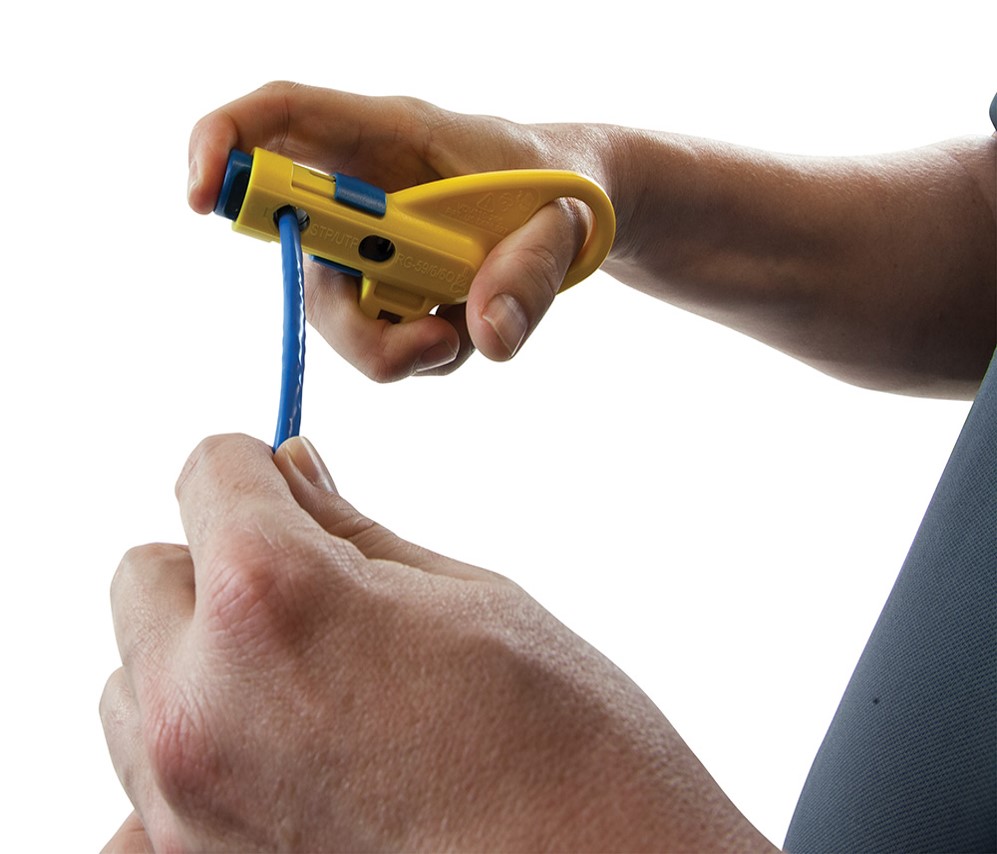 Sticking to the basics, the Twisted Pair Radial Stripper easily and cleanly strips twisted-pair cable. Meanwhile, serving the trend of an increase in high-tech installations, the Combination Radial Stripper strips both twisted-pair and coaxial cable, and the Coaxial Cable Radial Stripper is perfect specifically for the data installer who also works with utility cable. Whether you are a telecom or a datacom professional, the twisted pair, combination or coaxial cable radial strippers are the perfect addition to your tool bag for precise jacket removal.
Continuing towards data installations, the Coax Explorer® 2 with Remote Kit easily tests coaxial cable and maps up to 4 locations with color-coded, push-on remotes. Features include simple push-button operation and an easy-to read LED panel to indicate pass, open or short conditions and simplify cable identification.
As Klein Tools expands the number of products designed specifically for use in the communication industry,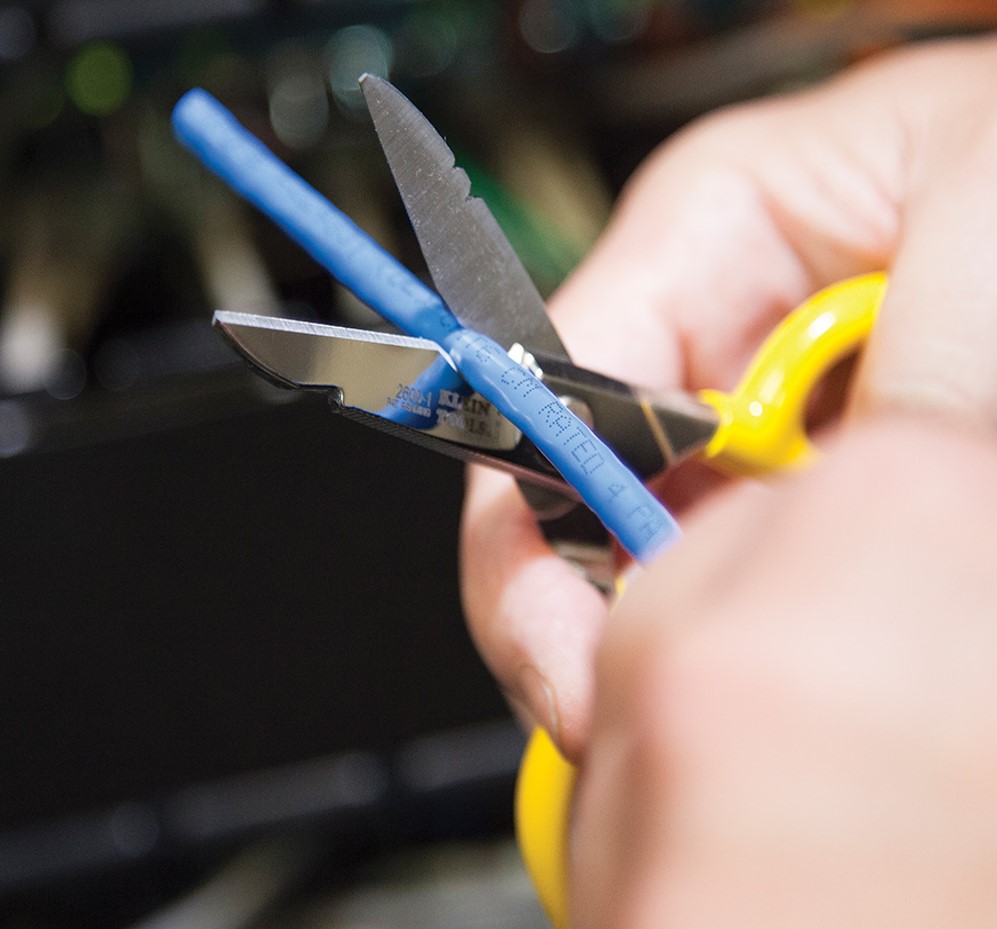 professionals can find total solutions for all voice and data installations, increasing efficiency on the job and saving both time and money.
Serving as another multi-purpose tool perfect for almost any low voltage job, the All-Purpose Electrician's Scissors are built to outperform alternatives with durable, forged high-carbon steel blades. The cable cutting notch, serrated teeth and ergonomic handle design provide versatile cutting, stripping and deburring action.
Today, Klein Tools is globally recognized for high-quality products professionals across many industries can rely on. From the first pair of Klein pliers forged together for a telegraph lineman in need to versatile tools used for preparing, connecting and testing twisted-pair and coaxial cables, Klein has remained dedicated to providing the telecommunications industry with innovative tools to help get the job done.
Which Klein products help you work more efficiently? Share them with us on social media!