Took a Licking and Kept on Measuring
At the Reynolds Company Electrical Supply store in Abilene, Texas, everything appeared normal as store team leader Rick Martin closed his shop down one Saturday in February. The next morning, however, Rick returned to find that his store had been caught in the crossfire of a drive-by shooting late the night before.
When he inspected the damage, he found the front window had been shot and shattered by a .40-caliber bullet.
Most people can't tell what caliber bullet was used from the evidece of a shattered window, but Rick had proof. The slug had smashed the window, pierced a display and pancaked on a Klein Tools tape measure.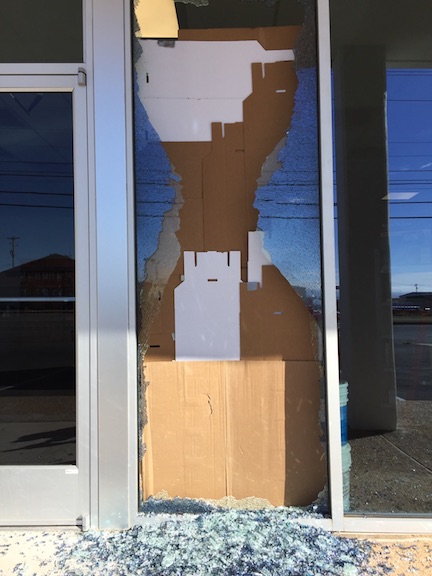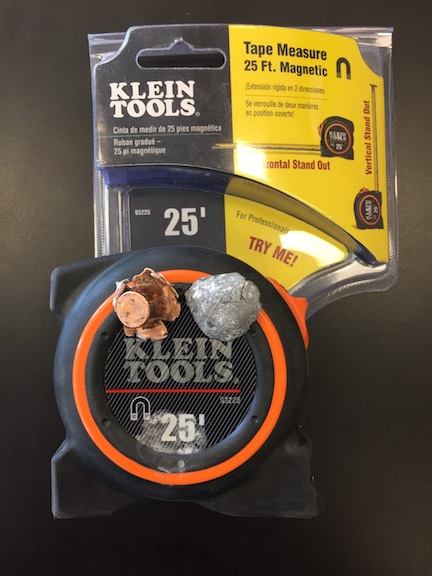 Not only had the tape measure stopped the bullet dead in its tracks – it didn't break! Rick was astonished.
"The tape still works great," Rick says. "That's a tough tool!"
While Rick probably won't ever find out the story behind the drive-by shooting, he sure is glad that the Klein Tools tape measure was there to stop the bullet from causing any further damage to the store. He and the team at the Reynolds Abilene location will always take comfort in knowing that they stock high-quality Klein Tools products – and that those products might just be tough enough to stop a bullet.