Is there a wrong way to use a tool?
Posted on:
February 20, 2017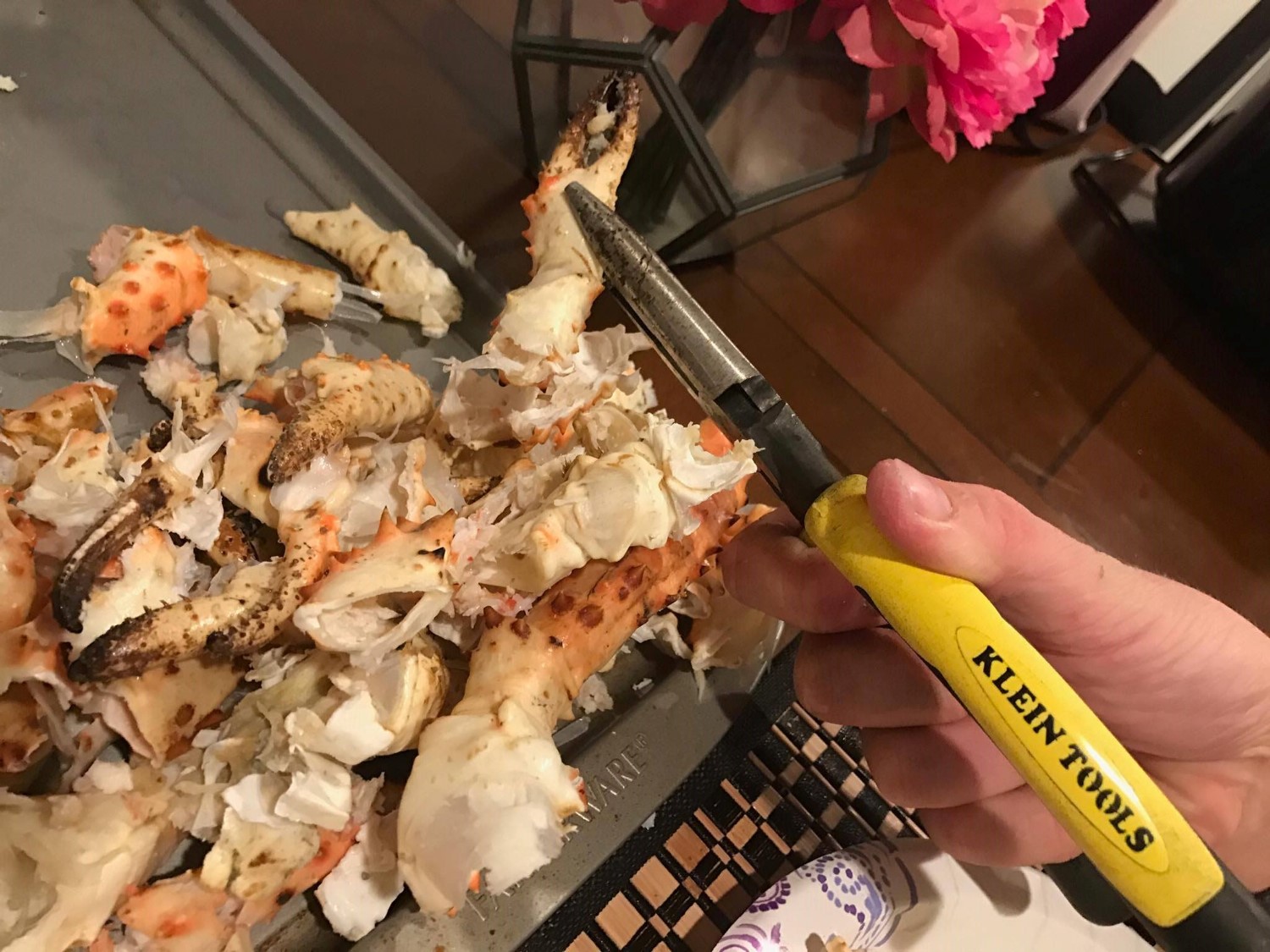 Here at Klein Tools, we make durable, reliable tools for professional tradespeople. Occasionally, we see our products pop up in unique places, however, like when we saw a pastry chef using the IR1000 Infrared Thermometer to temper chocolate. We won't be launching a chef line any time soon, but it's always cool to see other pros appreciate the accuracy and precision of Klein Tools products.
We've also seen some less professional uses in the kitchen. For instance, one customer who was in a bind showed us how great Klein pliers were at cracking tough crab legs. And a few Klein Tradesman Club members admit to turning to their tool bags when their lunch bags were missing utensils.
While Klein tools are not intended for many of the uses we hear about, we pride ourselves on making products that professionals can rely on every day – and in a pinch.
We've heard many success stories of customers using Klein fish tapes and magnetic tape measures to retrieve car keys or other valuables from storm drains and inside walls.
Klein tools also come in handy in mechanics' garages, whether they're working on cars, motorcycles or go-carts.
We've even seen Klein tool bags popping up as favorites among weekend travelers and interior designers.
While we love hearing innovative applications for Klein Tools products, there are some wrong – and very unsafe – ways to use tools. So next time you need a door stop, a pair of tweezers, a can opener, a chisel, an anvil, a hammer, a welding rod, a stir stick, a lever, an antenna, a fuse, a pry bar or a nail clipper, we recommend finding one instead of reaching for your Kleins.
Otherwise, we'd love to hear if you discover a new, safe use for a Klein Tools product that other professionals should know!