Thank You Veterans, a Klein Tools Employee Spotlight
Posted on:
November 9, 2018
Today, we stand together to take the time to salute the military servicemen and servicewomen who have fought for America's democracy. Join Klein Tools with pride in expressing gratitude towards our very own employees, and veterans, for their sacrifices and dedication.
W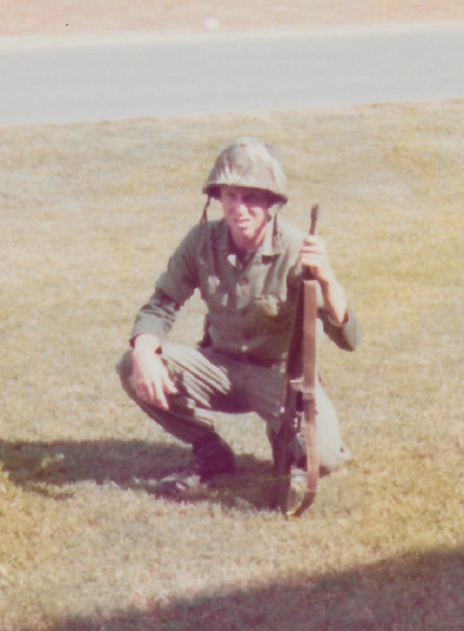 alt Causey
From 1974-1978, Walt Causey served as a Heavy Equipment Operator in the U.S. Marines. Walt may have enlisted in the Marines when he was 18, but the decision to serve his country was made long before that. You could say it was destined since birth. Walt was born on a Marine camp – his dad also served in the Marines – so the military had always played a large role in his everyday life, even before he knew what being a veteran could mean.
In his role as a heavy equipment operator, Walt learned the importance of always doing the right thing to the best of one's ability. Today, Walt is a material handler at Klein's Mansfield, Texas, heat treat facility, where he has been recognized with the Journeyman Award of Excellence* twice.
JR Gambill
For more than 20 years, from 1987-2006, JR Gambill dedicated his life to serving in the U.S. Navy. JR's experiences – from feeding the hungry in third-world countries to evacuating over 20,000 people from violence in South Africa and handling anti-drug operations in South America – made him feel like a part of something that was larger than life, and he'd do it all over again in a minute. Throughout his time, he earned nine Navy Achievement medals and two National Defense medals. His sense of pride grew, and it continues to run true today as he looks back on his service as a veteran.
The Navy helped shape JR into the disciplined leader that he is today. At Klein Tools, JR is the training and development manager, where he has helped build a strong, cohesive team. Looking out for his teammates remains a priority because, as he says, "No one left behind."
John McDevitt
In 1972, enlisting in the U.S. Army might not have been the first thing on John McDevitt's mind, but the military draft had its own plans during the Vietnam War. After completing basic combat training, John went on to medic training, where graphic footage straight from Vietnam was used to teach about the proper treatment of all kinds of battle wounds.
Later, he served in a clinical specialist training program at Fitzsimmons Army Medical Center in Denver. John recalls caring for prisoners of war who had returned home after the Paris Peace Treaty was signed in January 1973. Helping injured POWs recover and rehabilitate was a great honor, but the nature of the work could get very emotional.
John's last role was in the emergency room at Fort Leavenworth, Kansas. There he was recognized with an Army Commendation medal. Today, John looks back on his service with great pride and love for his country. As Executive Vice President Sales & Marketing, John understands the value of teamwork and integrity, successfully leading Klein Tools to success, day-in and day-out.
This Veterans Day, Klein Tools expresses gratitude for all of the employees who served in the U.S. military.
Pictured (left to right): Jedidiah Ingalls, Wesley Knight, Jesse Lee, Michael Rapan and Mark Tolerson
Jedidiah Ingalls
Current position: Assembler at Klein Cutlery in Bolivar, New York
Service branch: U.S. Army
Served at: Camp Taji, Iraq
Favorite memory: Learning to drive/jump the stryker vehicles
Wesley Knight
Current position: Grinder at Klein Cutlery
Service Branch: U.S. Marines
Favorite memory: Semper Fi
Jesse Lee
Current position: Senior Mechanical Engineer in Mansfield, Texas
Service branch: U.S. Army
Served at: Iraq (Operation Iraqi Freedom), Fort Bragg, Fort Hood
Duties: Engineer and Medic
Michael Rapan
Current position: Grinder at Klein Cutlery
Service Branch: U.S. Navy
Mark Tolerson
Current position: Drill Press Operator
Service Branch: U.S. Marines
Served at: 7th Motortransport Battalion, Camp Pendelton, California
Length of service: Four years
Today, and every day, it's important to thank all of the veterans who have proudly served our country and fought for our freedom. From all of us at Klein Tools, thank you for your service and happy Veterans Day.
*Klein's Journeyman Award recognizes employees for outstanding performance that exhibits the highest level of company values – quality, customer obsession, innovation, ownership, integrity, safety and teamwork.