Springtime Shift: Go from Jobsite to Landscape
The sun is shining. The birds are chirping. The trees are swaying ever so slightly in the warm breeze. And more than half of Americans feel motivated to take on home- or lawn-improvement projects simply to outdo their neighbors.
Wait… that doesn't quite fit in to our description of a perfect spring day. It does take spring-cleaning to a new level though, adding some friendly competition and upping the ante for lawn care.
But don't worry! Klein Tools has some ideas for quick projects that any busy professional can tackle in the off-hours.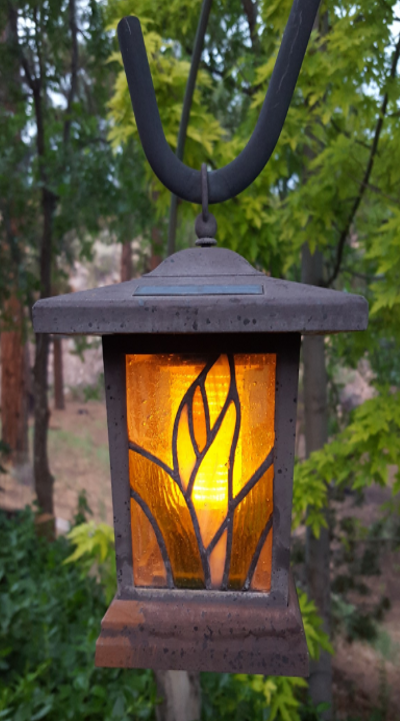 Brighten Your Backyard
Guide your guests straight to the party with cozy pathway lighting or illuminate recreation areas for late-night barbecues. Consider blue tints for moonlit vibes, multi-color if you're fun-loving or warm white for an elegant glow. Note: You'll also be awarded bonus points for going green with sustainable, LED solar lights!
Grow Your Garden
Mother's Day came and went, but if you're still looking for ways to surprise the hard-working women in your life, maybe it's time to dig out your gardening shears and put that green thumb of yours to good use. For all those gardening go-getters, nothing says, "I love you!" like planting new perennials, laying fresh mulch and trimming the hedges. Yes, that includes picking persistent weeds and mowing the grass.
SAFETY TIP: Before beginning any backyard digging project, notify
your local utility locating service to be sure that you won't disrupt underground lines.
Step-Up Your Lawn Care
If your yard is already up to par, remodeling to incorporate a set of outdoor stairs may be the next step for you. From deterring water runoff and erosion to adding privacy or accentuating landscape design, stairways can open up your home to new possibilities. Decorate your space with your own personal style in mind, and your backyard will be everybody's go-to hangout in no time.
This might seem like a lot of tedious work and all for what – some curb-appeal? When you relax at the end of the day and feel the soft grass between your toes, it will all be worth it. And don't forget about your neighbor's jealousy when you host this year's block party.
What are you waiting for? Tie up those laces, pull on your work gloves and get outside, there's a lot of tidying-up to do!
How do you amp up your home's exterior this time of year? Share your lawn care and decoration tips with us on social media.