On the Road with a SkillsUSA National Signing Day Participant
Posted on:
August 30, 2019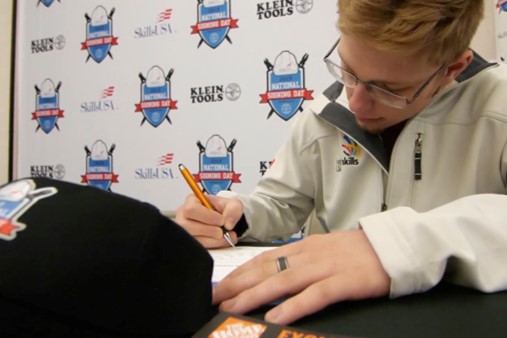 Klein Tools remembers the excitement of the first-ever Skills USA National Signing Day. On May 8, 2019, roughly 3,000 high school seniors were recognized for their commitment to pursuing a career in the skilled trades. Of the students honored, Ethan Harrison was the first to sign his letter of intent at Silicon Valley Career Technical Education in San Jose, California.
Since then, Ethan has had the opportunity of a lifetime, representing the United States in Cabinetmaking at the WorldSkills Competition in Kazan, Russia. The four-day competition challenges the best aspiring professionals in the world to compete in more than 50 different trade skills. Ethan was one of 22 SkillsUSA members on the WorldSkillsUSA team.
Competitors put in many hours of prep gearing up for the competition, and being a perfectionist, summer for Ethan meant training as hard as possible. Although he didn't take home a win, being selected, and honored, as a WorldSkillsUSA team member is an outstanding accomplishment in itself.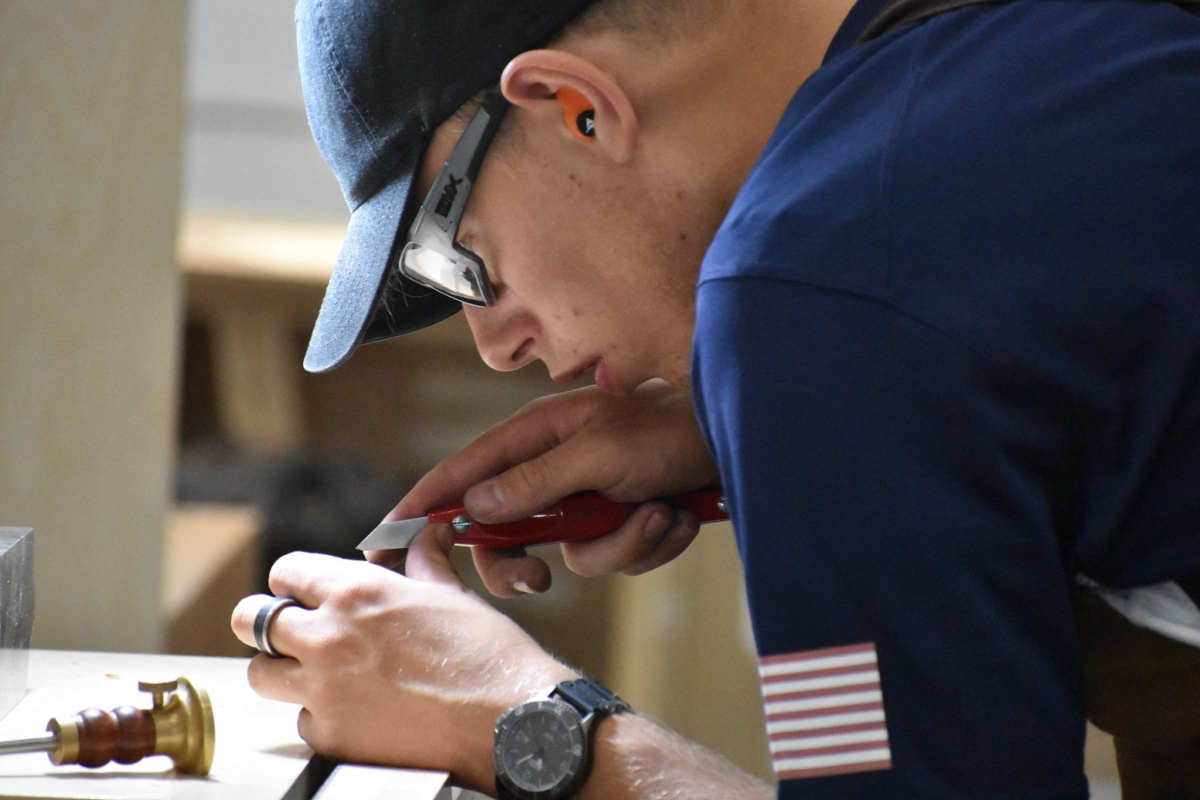 Returning home, Ethan's plans for the future are well underway. First, he will complete a two-year LDS mission. Afterwards, he strives to go to college to earn a business degree, hoping to one day own a custom furniture business.
Sure, making the commitment to a career in the trades might not be easy, but the benefits of a job well done make it all worth it. And for those considering taking on the challenge, Ethan has some advice.
"Learn from others – people with experience have so much to offer," he says. "Asking questions has helped me more than any other training."
Best wishes to Ethan, and all aspiring tradespeople, as you begin your career in the trades.
How did you become successful in your field, or how are you prepping for your future jobsite? Share your experiences with us on social media.