#NewKleins – The Multi-Functional Tools on Every Father's Wish List
Father's Day is right around the corner, and we have two words that will help make it the best one yet – Multi-Functional Tools. You've heard the saying, "Time flies when you're having fun," but around here, we say, "Time flies when you're getting the job done." That's why it has become increasingly important for tools to provide tradespeople with more versatility. From stripping and cutting to piercing, driving and so much more, this Father's Day just got a whole lot more convenient.
Klein's family of engineers and craftsmen is very excited about two new, breakthrough products, the Hybrid Pliers (Cat. No. J215-8CR) and the Electrician's Hybrid Multi-Tool (Cat. No. 44216). These two new tools give professionals what they need to complete up to 12 different tasks, reducing the number of tools needed to complete a job.
Let's take a peek at how these all-in-one jobsite solutions can be used to increase efficiency and get the job done.
Nothing is impossible for Klein's new multi-functional tools!
Right out of the gate, the Hybrid Pliers are a must-have in any professional's bag, providing greater cutting power and a slim design for work in tight spaces. Sticking to Klein's 160-year-old tradition, this U.S.-made tool is forged together with the durability and reliability needed to get the job done right. Its functions include stripping, cutting, twisting, shearing and crimping – that's five different tasks that can be completed without switching tools.
The Electrician's Hybrid Multi-Tool also provides tradespeople with everything they need in one compact, durable tool. Pros can cut, slice, pierce, drive, tweeze and more. With seven of the most used functions in one, the Electrician's Hybrid Multi-Tool is the perfect everyday carry tool.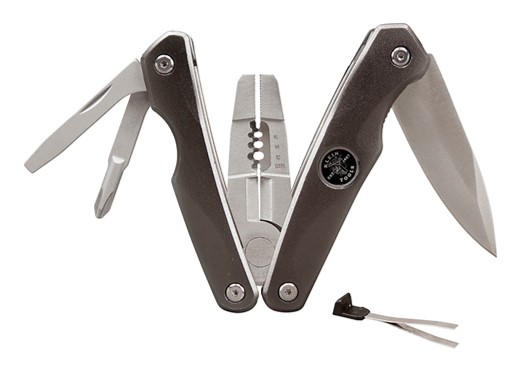 You know those projects that have been on dad's to-do list since nearly the beginning of time? Well, these multi-functional tools are sure to put a little pep in his step. In fact, with these new tools in hand, all parents will be jumping for joy!
Which Klein tools are you hoping for this Father's day? Share your wish lists with us on social media.