Manufacturing Day is a holiday held annually on the first Friday of October that gives companies the opportunity to open their doors to students, parents and educators to help show the reality of modern manufacturing careers. Given all of the challenges that manufacturers face, this yearly event gives companies the chance to address said challenges and encourage the upcoming generation of manufacturing professionals to help solve them. Klein Tools is proud to be a part of the manufacturing community, employing thousands of Americans to produce the tools that trade professionals rely on every day.
Klein Tools has been committed investing in American manufacturing since the company was founded in 1857. The company has spent hundreds of millions of dollars in building manufacturing efforts in the US, with facilities in states across the country. While many other companies have tried to match Klein's "Made in America" efforts, Klein Tools manufactures more SKUS of electrical tools here in the United States than any of our competitors. Klein Tools was even featured in a special "Made In America" showcase at the White House in 2018, representing Illinois in an event that highlighted companies across the country focused on building and providing jobs in the United States.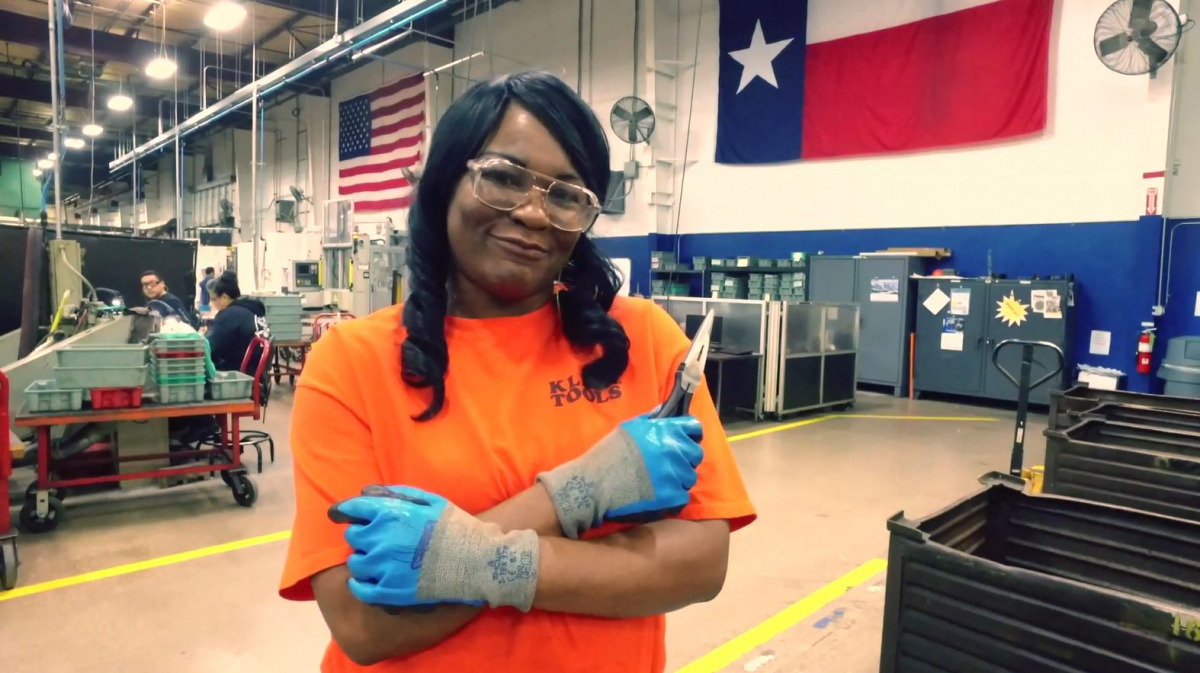 Klein Tools has manufacturing facilities across the nation. In Illinois, in Elk Grove Village, Klein Tools has a facility where we manufacture tool forgings of our high quality, proprietary blend of US steel. Continuing in the Midwest, Cedar Rapids, Iowa is home to our worldwide distribution and packaging center, where the majority of our orders to our customers ship from. Heading south, Klein's factory in Fort Smith, Arkansas manufactures leather, canvas, and vinyl goods, like our canvas and leather bags, vinyl aprons and more. A state further west, we have two facilities in Mansfield, Texas, which produce the bulk our product line. One facility manufactures pliers, cable cutters and wire strippers, while the second produces screwdrivers, nut drivers and fish tapes. The second facility also features a new distribution center, to help ship tools directly from the assembly line to our customers. Our final two facilities are on the east coast of the United States. In Bolivar, New York, our Klein Cutlery factory manufactures high quality scissors and other cutlery products. Over in Trevose, Pennsylvania, is the final piece of our manufacturing puzzle, where we manufacture heavy-duty equipment for utility contractors. All of these facilities work together to provide the tools that trade professionals all around the world know and love.
Do you work in the manufacturing field? What advice would you give to young people pursing careers in the manufacturing industry? Sound off in the comments and let us know.